By the end of this weekend, the fans will know whether CM Punk is returning to WWE or not. But before that, a Raw Superstar has spoken in favor of The Best in the World's homecoming to his former workplace. Having said that, amidst the rumos of Punk's return rumors at Survivor Series, Johnny Gargano was asked about his thoughts on the matter.
While appearing on the Battleground Podcast, Johnny Wrestling first touched upon the hot nature of WWE product at the moment. He even cited Logan Paul's example, where he's just having a world tour with the United States title. In Gargano's sense, anything that would bring more eyes to WWE television should be welcomed, be it CM Punk.
There are so many eyes currently on WWE television. I mentioned how Logan Paul has taken the United States Championship all over the world with him and getting new eyes on the product. At the end of the day, whatever is going to get more eyes on WWE television. Whoever that may be, whoever they bring in. I'm all for it.

Johnny Gargano on CM Punk's potential WWE return
The former NXT North American Champion indirectly hinted at Punk's drawing finesse. And, to cap off his comments, Gargano said he's all for whoever WWE brings in to cater to its pervasive fanbase. The former NXT star played smart, as he didn't mention CM Punk's name at all while shrewdly keeping his stance.
So far, the reports have indicated that WWE hasn't even considered bringing Punk back. Moreover, The Second City Saint has internally denied claims that suggest he reached out to WWE for any sort of deal. Fightful reporter Sean Ross Sapp provided some more insight on Punk's latest situation with the Stamford-based promotion.
Speaking on Fightful's Backstage episode, Sapp relayed that nothing has changed between Punk and WWE. It's a stalemate affair. However, he did mention he wouldn't be surprised if Punk and WWE talked it out privately. Anyway, he gave a 25% chance to rumors suggesting his return this Saturday in his hometown of Chicago.
Fans have extracted the latest CM Punk reference that leads to Survivor Series
The WWE Universe hasn't broken a sweat while scouting CM Punk's WWE return references of late. After a few ones here and there on WWE programming, social media has found something in the latest merchandise for Survivor Series. It was an unfathomable theory from the fans.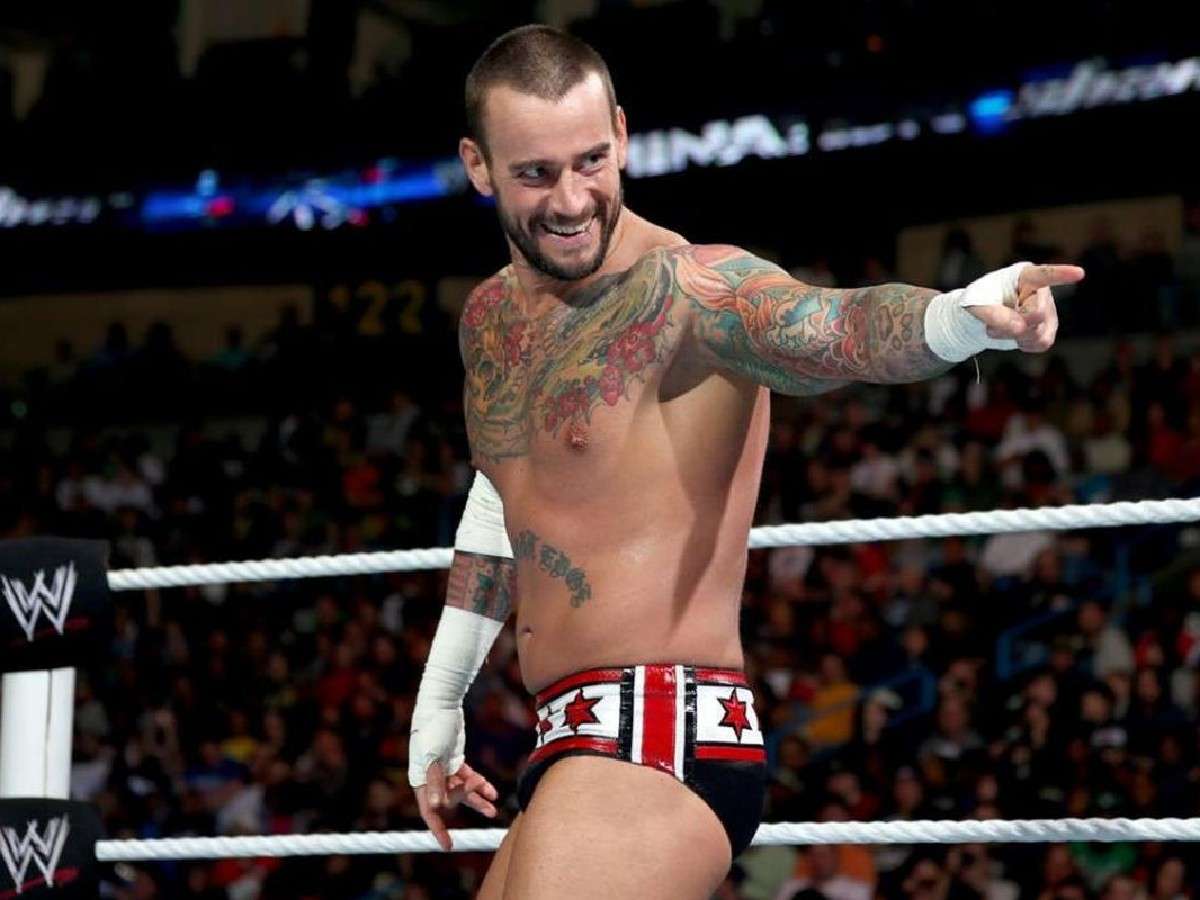 In a brand-new tee released on the WWE Shop, some folks have spotted the thunderbolt. And for some reason, they've linked it to The Best in the World. Though Punk's logo does contain thunderbolts wrapped around his fists, it doesn't necessarily mean WWE couldn't put it on any of its items.
Another thing that has caught the internet geeks by fire is the fact that WWE's UK store has been selling CM Punk items. This Saturday would mark an end to these mental gymnastics, no matter if Punk returns or not.
In case you missed it: