The Hall of Fame Ceremony successfully concluded last night, with the latest class getting their due induction. However, it wasn't smooth sailing for the Mysterio family as Rey and Dominik continued their rivalry. This father-son feud even got a mention from Rey Mysterio's best friend, Konnan.
The former WCW star came out to induct his best friend Rey Mysterio into the Hall of Fame. Konnan was very passionate during his introduction and narrated the complete history of Rey's success in the business. There was one incident, though, that caught the attention of everyone in attendance and watching at home. This was when the Mexican legend took a shot at Rey's son, saying, "If I could be adopted I'd gladly replace Dominik Mysterio."
The camera immediately focused on Dominik Mysterio, who was sitting with Rhea Ripley and Damian Priest and giving Konan a death stare. The WWE Universe was expecting some shenanigans during Rey Mysterio's induction anyway, and this acted well within the confines of kayfabe. In real life, Konnan is 11 years older than Rey and godfather to Dominik Mysterio, making his statement even more hilarious.
Dominik continued to be the most hated superstar on the roster, as he refused to stand up when his father made his way to the ring. Things got even uglier when Judgment Day decided to walk out in the middle of Rey's speech. In response, the latest Hall of Famer just said, "I'll take care of business tomorrow" to a massive pop from the crowd.
Related: Dominik Mysterio professes to have a "better" relationship with The Judgment Day than his father
Rey Mysterio gets emotional during his Hall of Fame induction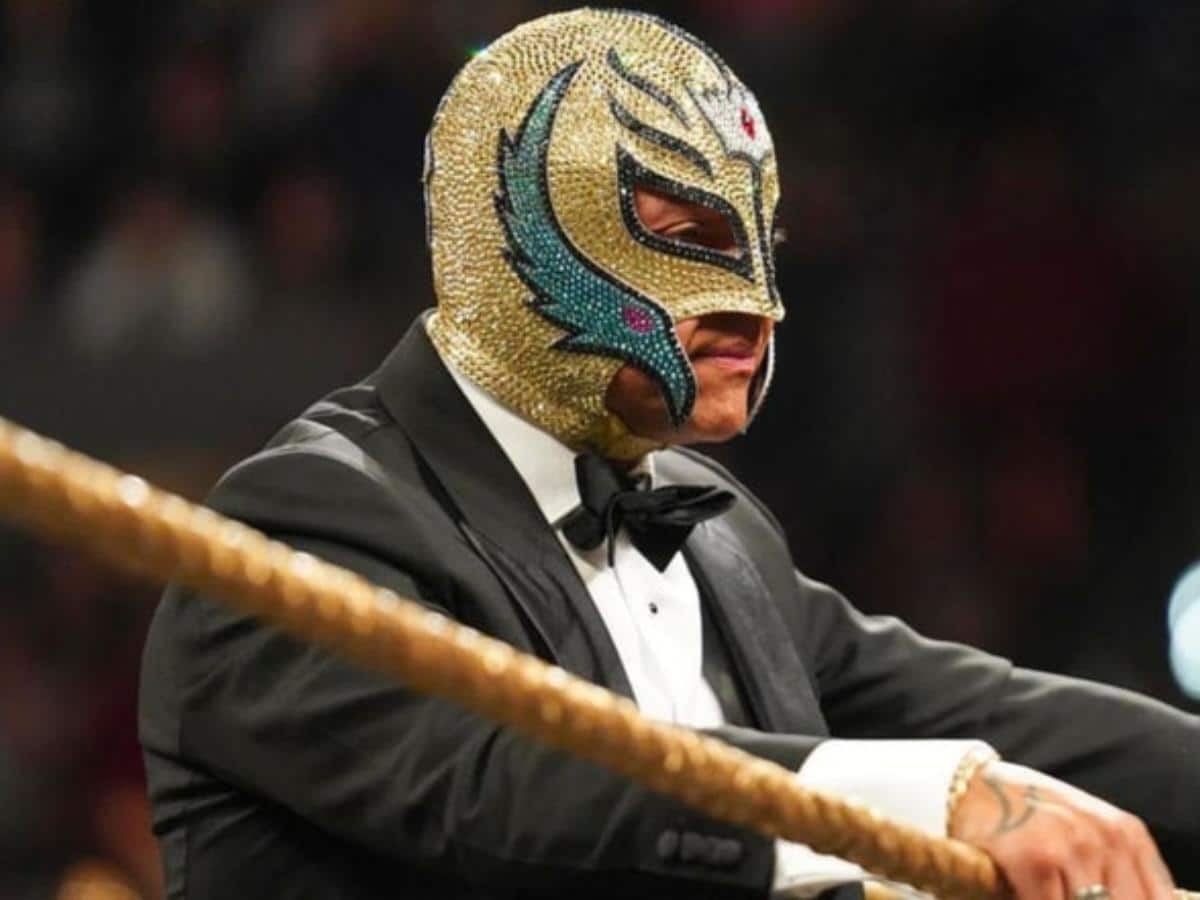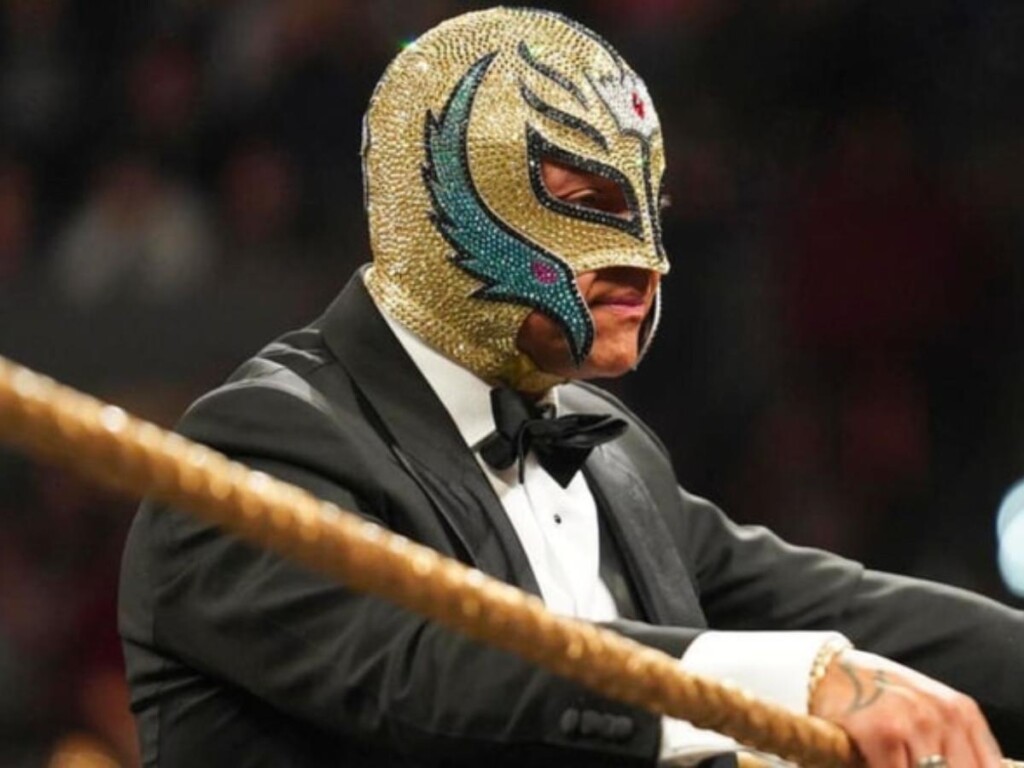 That was the last we heard from Dominik Mysterio for the rest of the night. Meanwhile, in the ring, Rey Mysterio continued his Hall of Fame speech. The legendary luchador reflected on his early beginnings in Mexico and his rise in WWE. During his speech, he thanked a lot of people who helped him during his journey.
The list was long, but one of the names was indeed Konnan, who helped him with the contacts. This was followed by Rey's first opponent in WCW, Dean Malenko. In addition, Rey Mysterio also shared how his wife sacrificed his studies to get a job and sent him money during his early days in AAA.
In the end, the Biggest Little Man didn't forget to mention all the legends he has been in the ring with. One of the most notable of these names was the late great Eddie Guerrero. The emotional night finally ended as Rey thanked the WWE Universe one last time before pulling the curtains on the ceremony. The Master of 619 now shifts his focus on tomorrow's WrestleMania, where he takes on his son Dominik.
In case you missed it!