WWE Hall of Famer Kurt Angle made an appearance on the August 29th edition of RAW. This was Kurt Angle's first appearance in 2 years in the WWE, his last being in May 2020, where he announced the arrival of Riddle to the SmackDown Brand. After his release in 2020, Angle was offered a new contract in that year by the WWE but he declined as he wanted to focus on health and Nutrition Business. Angle had a blast on the show as him and Edge reenacted their famous backstage comedic moment. He also had a Milk Bash with the street profits post their match against the Alpha Academy.
Kurt Angle has had an illustrious career and has competed against all the big names in the wrestling industry, Rey Mysterio being one of the names, recently on the latest edition of the Kurt Angle Podcast Angle was all praise for the incredible high flier of professional wrestling industry. Kurt Angle spoke about Mysterio's Pay Per View debut at the SummerSlam 2002 against him.
Kurt Angle commended Rey Mysterio, saying he is a fantastic person who has always loved him and has never fallen out of love with him. He ended by stating he loves Rey and joked about marrying that amazing man. Kurt won the match but Rey Mysterio was praised by many for his incredible performance in the match, with many saying that the match made Mysterio a star and was a breakout performance.
"Rey [Mysterio] is such a great worker, I knew the match would be awesome. I wasn't that concerned about him, but I knew it was up to me to establish him. I was happy to do that. He's such a great wrestler, not only that, he's a great individual. He's one of my best friends, I absolutely loved Rey the day I met him, and I never fell out of love with him. I love the guy today. I would marry the dude. He's awesome."
RELATED: "So, I didn't want to take CHANCE"- Kurt Angle reveals why he didn't choose to be a part of the 2004 Olympics
Kurt Angle had said that Rey Mysterio is irreplaceable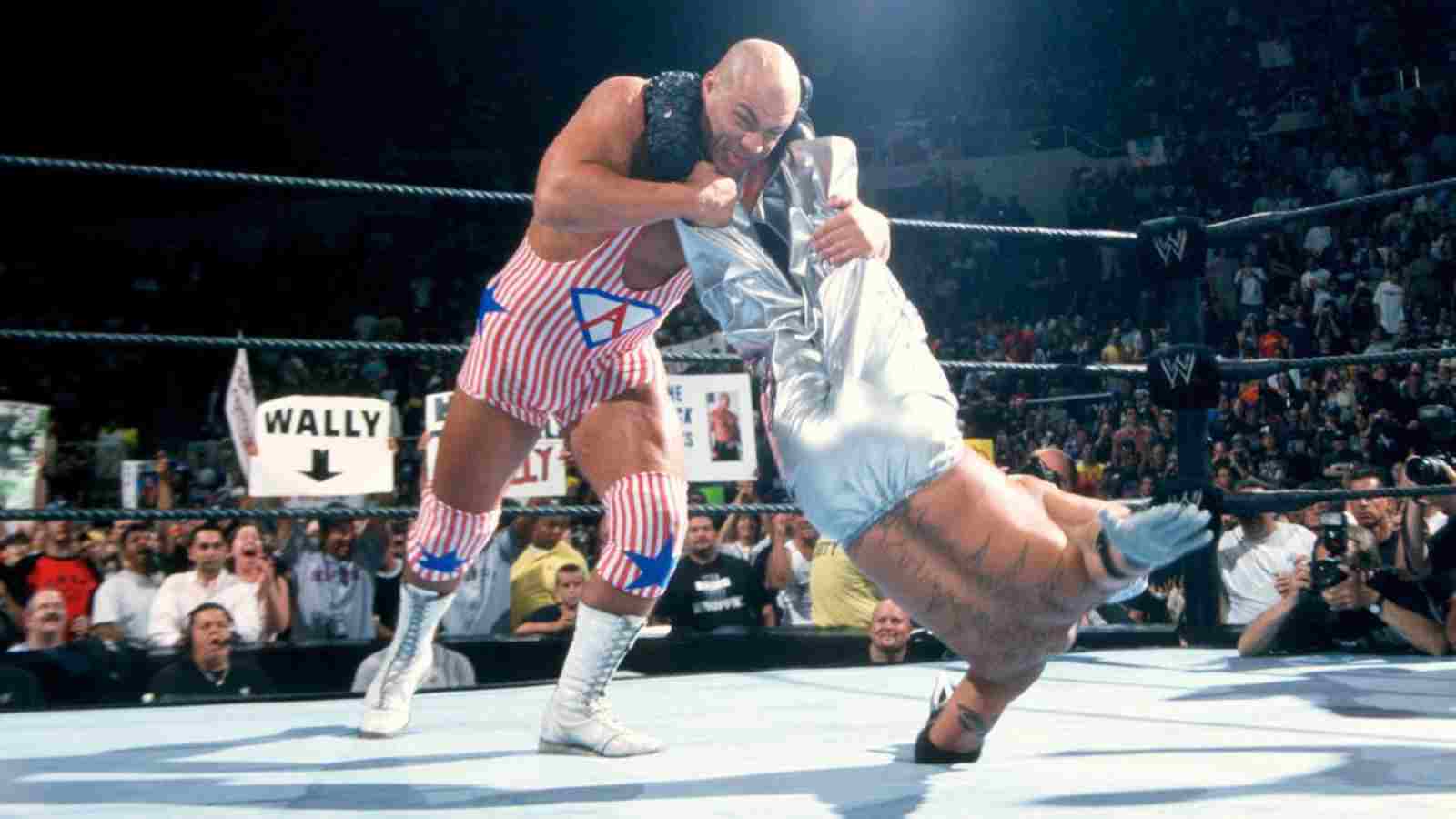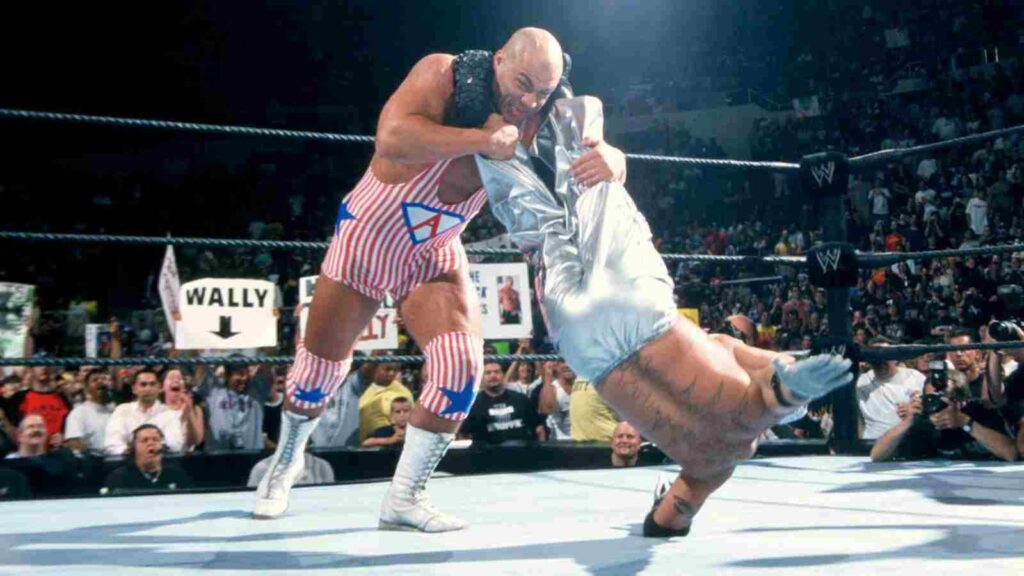 Kurt Angle remarked on an episode of The Kurt Angle Show in 2021 that Rey Mysterio is a once in a lifetime wrestler and a tremendous talent. Angle stated that what Rey Mysterio performs in the ring has the ability to suspend the fans' belief. He claims that despite being a 145-pound guy, Rey can overcome 300-pound heavyweights and interacts with fans like no other. Kurt Angle stated that Mysterio is a unique talent and that there would never be another Rey Mysterio in this lifetime.
Rey Mysterio will team with Edge to face the Judgment Day members Damien Priest and Finn Balor in a tag team match at WWE Clash at the Castle Live event.
ALSO READ: Drew McIntyre's brutal scars makes him hungry for REVENGE; wants to "crush" Roman Reigns at the Clash At The Castle