LA Knight is trying his best to get familiar with the Pitch Black stipulation for his upcoming match. He's set to collide with Bray Wyatt at the Royal Rumble in the aforementioned bizarre stipulation. Not a single entity has been able to crack what it's going to be like. Also, WWE is pulling all the stops to maintain the secrecy in regards to the Pitch Black stipulation.
However, it's LA Knight's game and nobody plays it better. While appearing on this week's After the Bell podcast, the former TNA Superstar leaked everything he knew about the Mountain Dew Pitch Black match. Starting with the obvious, he mentioned how this is a new concept. Even though he's still not sure what to expect from this match, Knight revealed that it's going to be a kick a*s Street Fight. He was unable to list down any other factors expected from this concept.
"Pitch Black Match, it's something new in the making. There was something to the point of, 'I don't know what the hell this is, what the hell this is going to be.' Every indication I've been given is that this is going to be a kick ass street fight and be kind of in the dark. I don't know what the lighting is going to be, how it's going to work, what other kind of factors or elements are going to come into play. All I know is it's going to be a fight at the Royal Rumble."
To a side note, WWE was paid a heavy amount to promote the Pitch Black match, which is sponsored by Mountain Dew. So, in a worst case scenario, this may totally end up being a disaster as well. Most of the previous match types involving Bray Wyatt hasn't been up to the mark. Fans have often criticized company's questionable booking of their top star. Manifesting for a change, the forthcoming match at the Rumble needs to live up to it's expectations.
Related : Major Update regarding Bray Wyatt's recent injury at a live show
How will LA Knight overcome the Uncle Howdy challenge?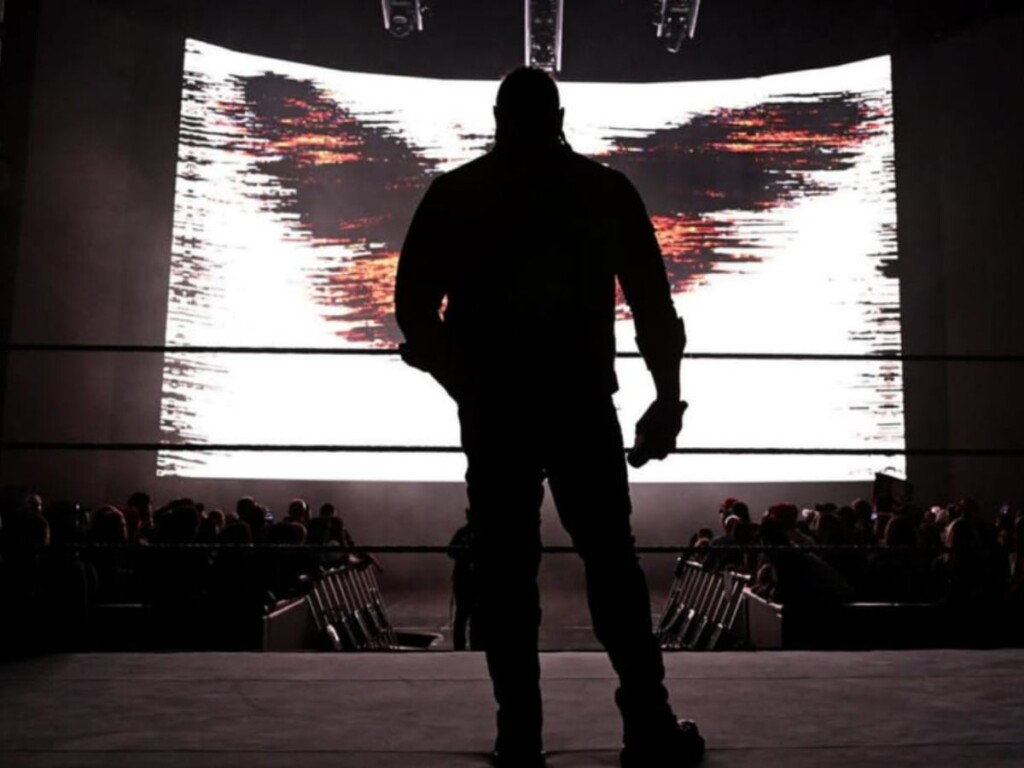 Even after finding a way to tackle Bray Wyatt, his challenger isn't safe. As a result, LA Knight needs to be aware of the imminent threat of Uncle Howdy, a mysterious figure that is haunting everyone from weeks. Two weeks ago on SmackDown, Howdy made his first ever in-person appearance. He entered the ring and executed a Sister Abigail to Wyatt. The WWE Universe remains confused about the strange relationship between Howdy and Wyatt.
Previously, Uncle Howdy threatened to expose the real man behind Bray Wyatt, who's a lier. So far, much hasn't been accomplished from their numerous confrontations. There's a lot to tell behind this ongoing saga. However, for sure, LA Knight needs to plan a backup in case Uncle Howdy launches himself over the former. Recently, Bo Dallas visited Monday Night Raw, adding to the already ignited speculations of him being Uncle Howdy.
In case you missed it!
"I stay ready," WWE legend gives a positive response to Charlotte Flair's open challenge for a match
"They're on another level," Kevin Owens compares his passion for wrestling to John Cena and WWE Hall of Famer