WWE Superstar Lacey Evans seems to be in trouble after returning with a revised gimmick. On the latest episode of SmackDown, Evans improvised her persona of an American patriot, paying homage to Sgt. Slaughter. However, it is causing some disagreements between Evans and the daughter of the Hall of Famer.
Lacey Evans debuted in NXT in 2016. Moving to the main roster in 2019, she was directly pushed to the main event scene to feud against Becky Lynch in a few months. Since returning from pregnancy in 2022, Evans has been a part of multiple feuds and numerous gimmick changes, but it hasn't resulted in anything big for the former Marine.
After returning with a gimmick inspired by Sergeant, Lacey Evans was attacked on Twitter by the Hall of Famer's daughter. She insulted Evans, saying that she doubts her own capability and therefore felt the need to use her father for her own good. She mentioned Evans' military history and added that she has respect for that aspect of her life, but will not accept the insult to her father's legacy.
In response to the attacks online, Lacey Evans challenged Slaughter's daughter to find her and talk about it face-to-face. She said she had nothing but respect for her father and was his biggest fan growing up. Evans added that the gimmick is not a mockery of Sgt. Slaughter's character; instead, it was inspired by him. The Cobra Clutch, which the 33-year-old uses, is also a show of respect to the Hall of Famer.
Related: WATCH: Lacey Evans debuts a new look on SmackDown, paying homage to WWE Hall of Famer
Sgt. Slaughter enters the conversation against Lacey Evans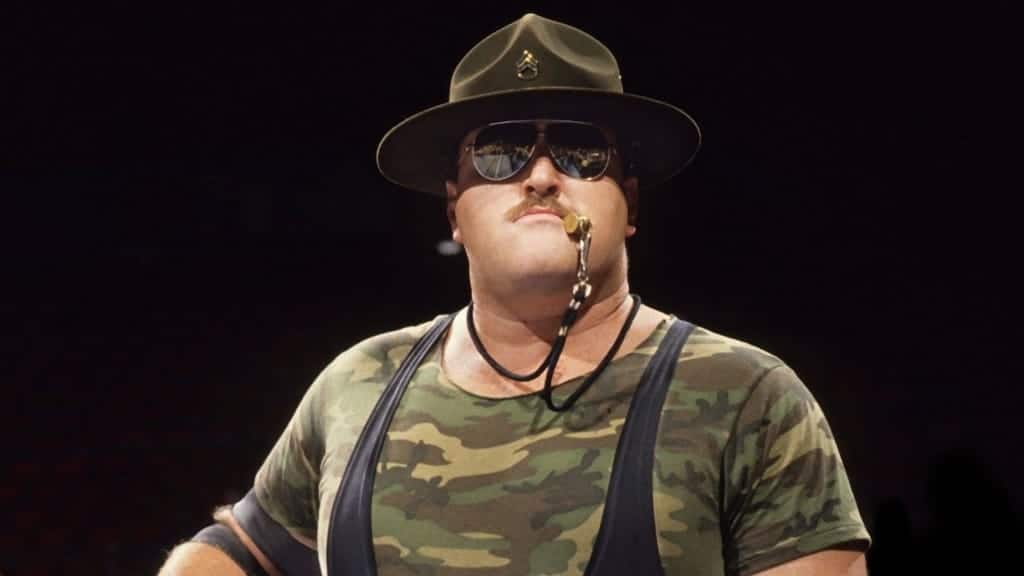 After the heated exchange between the WWE superstar and his daughter, Sgt. Slaughter himself, decided to voice his opinions about the matter. In his tweet, Sergeant warned Evans that she had messed with the wrong family member. He is confident that his daughter can easily take down the former Marine.
The 74-year-old also added that he trained his daughter well and is fully aware of how strong she is. Lacey Evans did not hesitate to respond to the Hall of Famer. She replied to the tweet, saying that his daughter could not even hurt her. Evans went on to add that none of the Sgt. Slaughter's children are capable of defeating her.
She made some unpleasant remarks, saying to let her know when he gives birth to someone who can carry his legacy and take her out. Evans said that until then, she will be waiting for him and his daughter in the ring. The exchange between Lacey Evans and the Hall of Famer is going viral, and fans are getting invested in how the story turns out. The interaction could help Evans if used properly by WWE.
In case you missed it: