Lacey Evans has been out of WWE programming for quite some time. She recently had a baby and therefore took time off from television. Ever since her debut, fans have always shown support for her. She got a lot of title opportunities and had some decent storylines on the main roster.
For the past few weeks, WWE has been conducting multiple qualifying matches for Money in the Bank. This week on SmackDown, Lacey Evans faced Zelina Vega in another qualifying match. This was Evans' first appearance in WWE since March. The fans seemed very happy about her return after a long hiatus.
On the recent episode of SmackDown, Lacey Evans paid a tribute to WWE Hall of Famer, Sgt. Slaughter. WWE shared a backstage video on Instagram where Lacey could be seen wearing the iconic military attire. She made her way towards the WWE backstage, giving a warning to Zelina Vega.
The 33-year-old appeared on the ring, wearing camouflage clothing and a drill instructor cover for the Marine Corps. Lacey Evans lost the match against Vega. However, her attire gained a lot of attention from fans. The WWE Universe appreciated how she paid tribute to the Hall of Famer.
Sgt. Slaughter was a very popular wrestling figure back in the 1980s and 1990s. He was a former WWF World Heavyweight Champion and had done a lot for the company during that time. Slaughter actually said he would like to manage Lacey Evans back in January this year. However, it never came true. But Evans' attire has brought memories to fans. Watch the video here.
Unfortunately, Lacey Evans lost the match against Zelina. It was a great match, and both superstars fought toe to toe with each other. According to rumors, WWE Creative has no plans for her as of now. It will be interesting to see how she gets into a new storyline in the future.
Related : "They wanted to rip my shirt off"; Charlotte flair's former opponent opens up on an embarrassing segment
Zelina Vega celebrates her victory with LWO after defeating Lacey Evans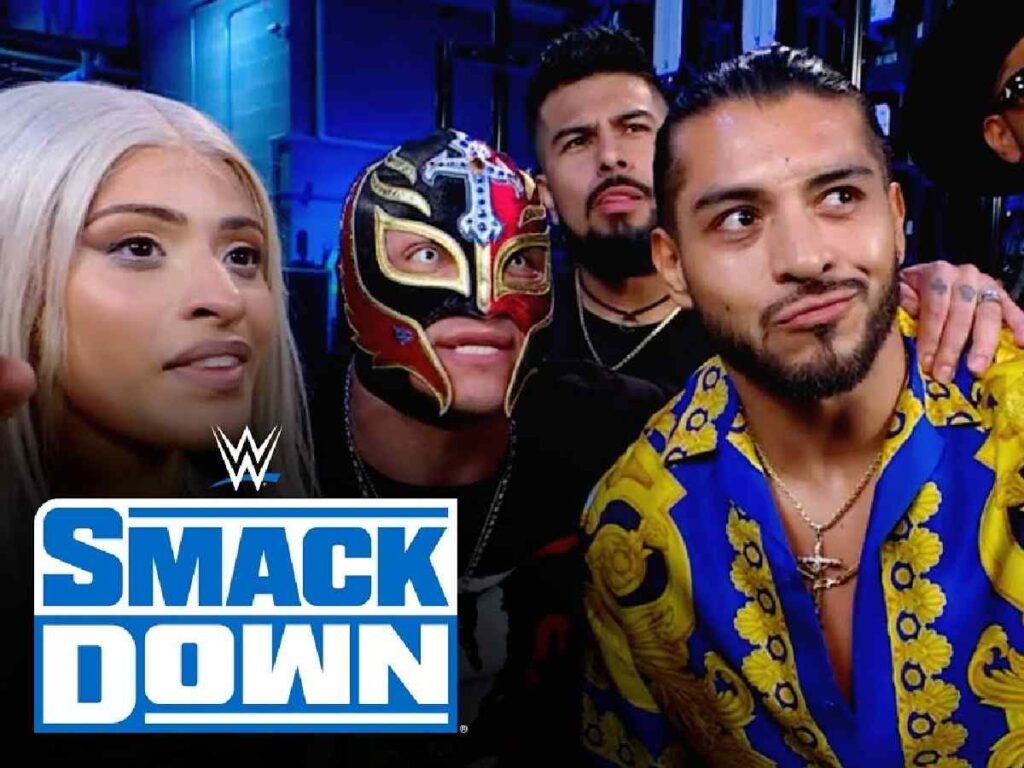 Zelina Vega is having the run of her lifetime. She recently faced Rhea Ripley for a title opportunity in her hometown, Puerto Rico. And now, she has qualified for the Money in the Bank ladder match after defeating Lacy Evans. Besides, the return of Evans was quite a surprise for the fans as she had not been seen on TV since March.
Zelina easily pinned her after landing the Code Red finisher. The fans saw Zelina celebrate her victory with the other members of LWO, which was formed by Rey Mysterio. All of them seemed very happy for her victory and they felt very proud. Zelina was extremely happy and thanked all of them for their support. She now has the chance to win the decorated briefcase and can finally win a main title for the first time.
In case you missed :