The rapidly booming trend for Cryptocurrency is just unreal. As hard as it gets to understand the complications of this industry, it seems to excite Logan Paul, a lot. The YouTuber boasted some kinds words in regards to a NFT based play-to-earn game, named CryptoZoo. His ardent devotees of the Impaulsive Podcast lost their hard-earned money while investing on this online game.
This led another YouTuber named Coffeezilla, who's an internet detective, to post a three-part video targeting Logan Paul. According to the former, The Maverick manipulated his innocent followers and made his cheque. Getting furious about such claims, the WWE superstar threatened to sue Coffeezilla. According to the latter, Paul contacted him and stated how their interviews with the CryptoZoo victims are "milking the shit out of it".
In response to Paul's lawsuit threats, Coffeezilla posted a screenshot of The Maverick's discord comments. In the message, the boxer turned WWE superstar came clean and apologized to the affected entities. He assured to make it right and thanked everyone for showing the faith and belief in him. You can have a look at Paul's complete message in the following tweet.
The latest shot in their online spat is also here. A few hours ago, Logan Paul's most formidable opponent revealed that The Maverick called him and said that he's dropping those lawsuit charges. Also, Coffeezilla hoped Paul to hold the accountability for the scam and refund the CryptoZoo victims. Unless there's a further catastrophe, things seem to ease down between both the parties.
Related : "Beginning of me and you," Nina Agdal makes her relationship with Logan Paul official with a cute couple photo drop
Logan Paul is expected to compete at WrestleMania 39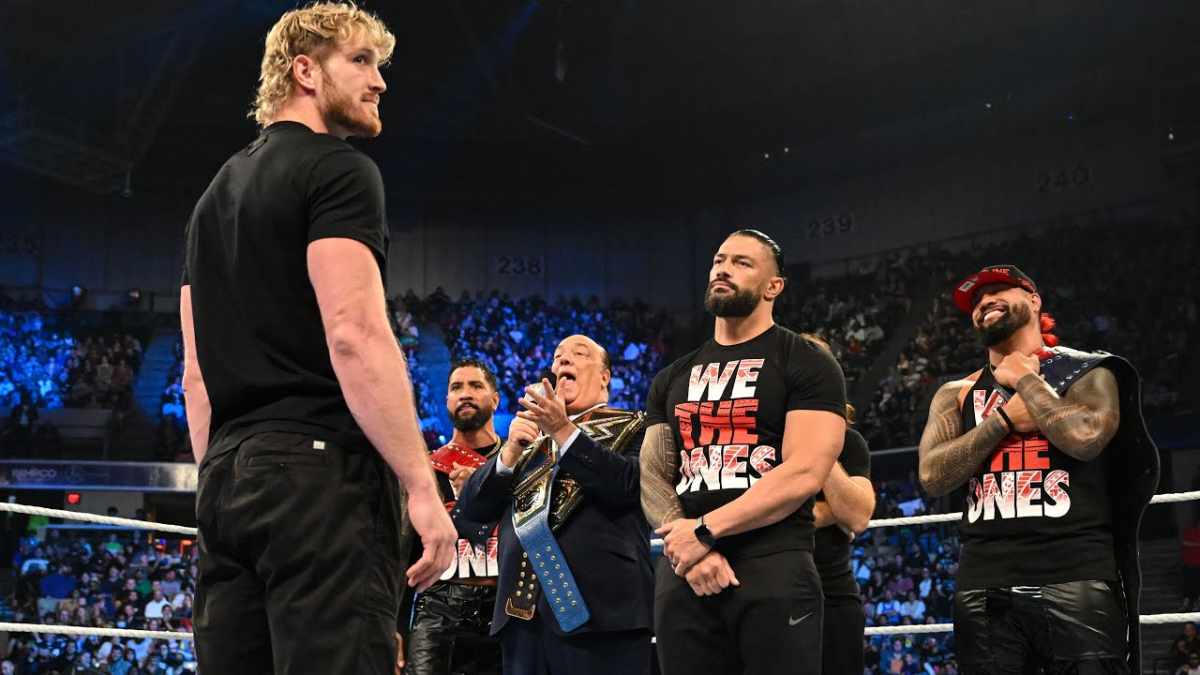 As far as his WWE run goes, Logan Paul has made millions of fans over there. Within such a short span of time, Jake Paul's brother has continuously aced the hurdles. He last wrestled Roman Reigns at Crown Jewel in a losing effort. He sustained a partial MCL tear in the process, which sidelined him.
However, per WrestlingNews.co, Logan Paul is scheduled to face John Cena at WrestleMania this year. A while ago, Paul expressed immense interest in doing this fantasy match, and it seems like his quest has been accepted. Many believe Logan's real side will be depicted in his presumed feud against the 16-time World Champion.
Apart from some fantastic in-ring work and unmatched promo battles, this match is expected to outclass the mainstream audience. Both men are masters of their game and have done enough to get recognized as the best. Things are certain to go absolutely outrageous when these two meet inside of the squared circle.
In case you missed it –
"The number one guy for me," Cody Rhodes receives an unprecedented challenge from 32-year old NXT Superstar
"I will take all the credit," Ric Flair blames himself for all the wrongdoings in his life