Matt Riddle is a very familiar name among current WWE wrestling fans across the world. The Original Bro, as a babyface has done a lot of great storylines and performed exceptionally. He is also known for his funny and quirky style of gimmick in WWE. The "King of Bros" has often entertained fans with his backstage segments and off-TV actions.
As to no surprise, Riddle recently got into a controversy due to his recent private helicopter video leak. What's more entertaining is his reply to the controversy that took social media by storm. Riddle has been blessed with exceptional in-ring talent on microphone promos. However, this recent controversy might caused him trouble on social media.
For those who are unaware of the controversy, Matt Riddle tried to challenge Ric Flair through the infamous "Helicopter" and fans were not happy about that. Matt Riddle recently shared on his Twitter post in response to the ongoing controversy. The fans were hilarious to know his reaction as he posted it on Twitter.
He basically shared a video showing an elephant playing with his trunk by swinging it like a helicopter. The video also quoted that one should play with oneself. Reacting to the reply, the whole WWE Universe found it ridiculous as the post soon went viral. Matt Riddle is often known to crack double-meaning jokes in-ring as well as outside social media and fans really find his character amusing.
Matt Riddle's personality is often praised and applauded by WWE fans. Many fans believe he is championship material and needs to win singles titles on the main roster soon. He had already shown his capability to handle main event worthy matches and perform exceptionally in them. The fans don't find any reason why he should not win something anytime soon.
Related: Matt Riddle got matching tattoos with his adult film actress girlfriend, Misha Montana
Matt can be one of the favorites to win the Money in the Bank ladder match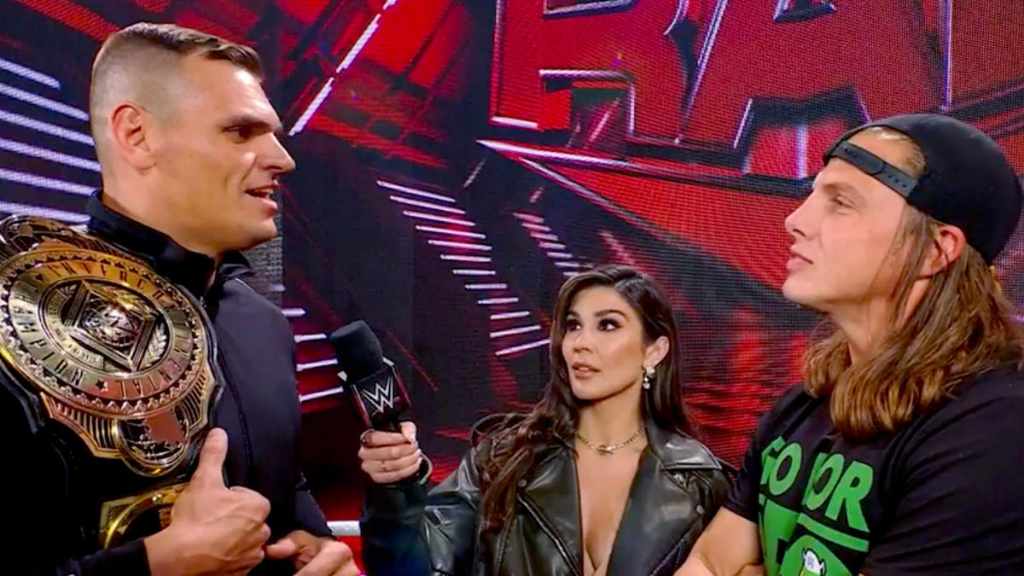 Matt Riddle is one of the names that truly deserves a main title opportunity. And maybe, the day is not far enough. On the recent episode of Raw, Matt Riddle had a talk with Cathy Kelly during a backstage segment. In this segment, Matt exclaims how winning the Money in the bank would be such a great moment for him. He further stated his wish to cash it on Roman Reigns or Seth Rollins to win main titles on the roster.
However, the interview was suddenly interrupted by the Intercontinental Champion, Gunther. The Ring General expressed that he really wants Riddle to win the Money in the bank briefcase. Further, Gunther added that he wanted Riddle to cash in his contract on him. The fans showed their excitement the moment Gunther said that. Maybe they can see a match between Gunther and Riddle in the future for the Intercontinental Championship.
In case you missed it: