John Cena is one of the most popular WWE stars in the world today. His popularity transcends beyond age limit as fans of all age groups love his mass appeal. But it seems like now his popularity has even crossed the borders of human evolution and the former WWE Champion has become popular among animals as well, and Monkeys to be very precise.
A viral video on Twitter showed a Monkey flexing his wrestling skills that too against a human and the users were quick to compare him to the wrestling legend. The video shows a Monkey sitting on what appears to be the balcony of a house.
A man who seems bothered by his presence tries to get rid of him and bows to pick something up but in the meanwhile The Monkey is all set to attack him and body slams him as soon as he gets up. The video posted by a username called "r/ Ghar Ke Kalesh" has gone viral on Twitter and has engaged a lot of users as we write this post.
The video has been edited with a popular audio from WWE Commentary- "And here comes John Cena". Though after the video people engaged in another discussion and tried to make out the move that the Monkey just tried to pull off with such finesse.
Some termed that the move given to the man was similar to the iconic finisher "Chokeslam" while some considered it a rendition of Randy Orton's killer Finisher "RKO". Though the move appeared to be a neckbreaker of some sort but it was enough to impress the users.
In general, people on Twitter found that the creature was worthy of a WWE Contract and belongs to the wrestling world. Interactions between the man and nature is truly wholesome to watch and pretty sure the man was stunned by the sheer power of the monkey as well.
This further goes on to show that no one should ever consider themselves at the top of the food chain. Well, this is not a jab to current Undisputed WWE Universal Champion Roman Reigns in any manner but you never know who's going to dethrone you.
ALSO READ: Ranking last 5 WWE matches of John Cena
Where is John Cena right now and When He will return to WWE?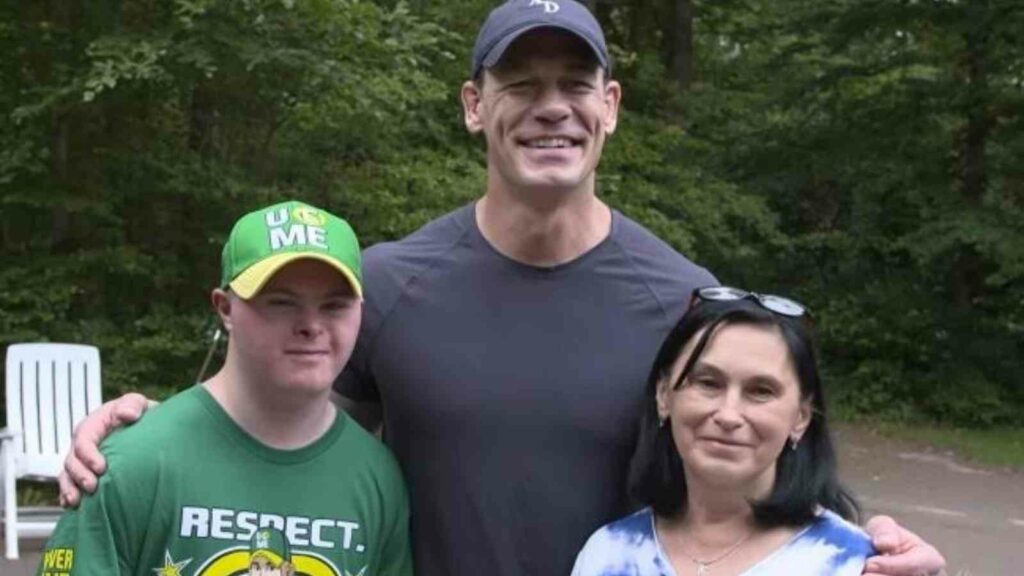 Well, the 16-time WWE Champion is currently busy in shooting for the hit HBO show Peacemaker Season 2 and other Hollywood projects. Cena was slated to make a return to the company in June to feud with The Mr. Money in The Bank Austin Theory but the plans were scraped off due to Cena's Hollywood schedule.
It is not known when Cena will show up for another appearance in the company as flagbearer of Hustle, Loyalty and Respect has been lately busy in the realms of the showbiz industry.
ALSO READ: Marvel Franchise's Director REGRETS using John Cena joke in a film after Twitter users lash him out