In the women's Royal Rumble match, Nia Jax surprised everyone by entering at number 30. Since Nia Jax wasn't expected to make her return, she became the biggest surprise in the women's Rumble match. While Nia was entering, everyone in the ring shifted their focus to Nia as they were surprised to see her. As soon as Nia entered the ring, she was surrounded by 11 other women already in the ring. She got beat up by everyone in the ring and also got thrown out of the match.
Following the Royal Rumble, Nia Jax shared her thoughts on getting eliminated in an Instagram post. Nia sarcastically used cuss words for the women who teamed up to eliminate her. It was a funny moment for the fans, as everyone in the ring hated her and wanted to get rid of her. Before getting eliminated, she was also slammed by the winner, Rhea Ripley. The WWE production crew also botched her entrance by having her come out 10 seconds before the official clock.
After the women's Rumble match, WWE was heavily criticised by fans for bringing back Nia Jax. Fans were not happy with the return of the most controversial woman in the wrestling world. WWE Universe used to call Nia the Queen of botches as she injured many wrestlers in her previous run in the WWE. Fans reacted negatively to her botched return by entering before the countdown.
Related: Liv Morgan shares an uplifting message following her failure to win Royal Rumble
Future WWE plans for Nia Jax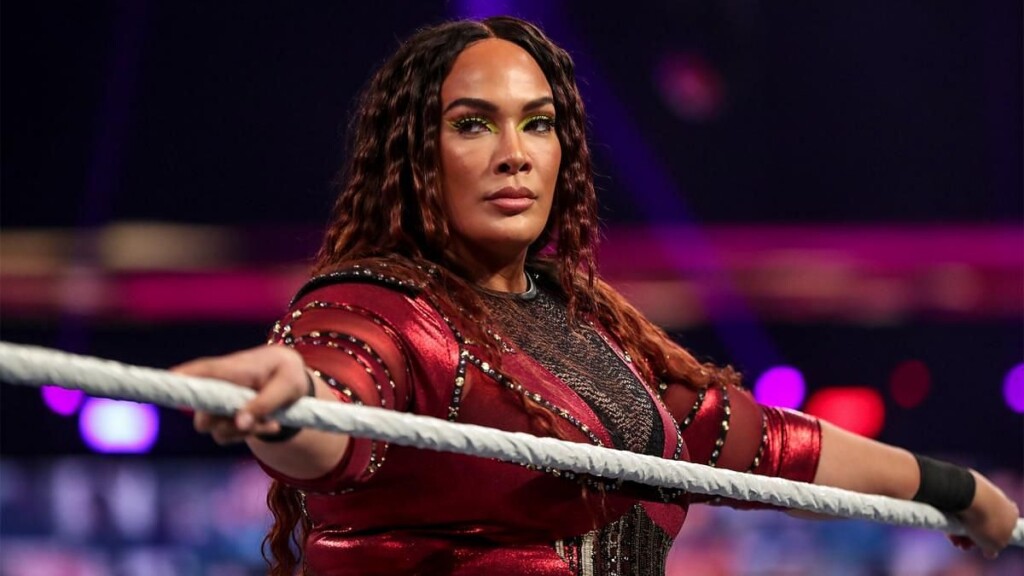 Back in 2021, Nia Jax became a victim of WWE's budget cuts during Vince McMahon's regime and got released. After her release, Nia made it clear that she had moved on from wrestling. However, surprisingly, she returned to the ring again by entering the women's Royal Rumble match. Nia Jax is also the cousin of WWE legend, The Rock. During her previous run, she also became the Raw women's champion back in 2018. WWE might have plans for Nia following her return to the company.
According to recent reports, Nia has not yet signed a full-time contract with WWE and has only agreed to appear for one night. However, WWE has included Nia's merchandise in the WWE Shop, indicating her continued employment with the company. If Nia will be staying as a full-time competitor, WWE might have some plans for her ahead of WrestleMania. She might be used by WWE to generate heat from the fans by putting her in funny segments.
In case you missed it: