The Rock vs. Roman Reigns is probably the biggest money match, that fans never actually got to see. Ever since the inception of The Bloodline faction, Roman Reigns has been calling himself the Tribal Chief of the Anoa'i family. The family faction consisted of Roman along with his cousins, The Usos. However, fans were expecting The Rock to confront his family and add a new layer to the story. The stage was set for the dream match to happen.
This year at WrestleMania, the match between The Rock and Roman Reigns was heavily rumored to take place. However, that is not the case, as Roman is set to headline the Grandest Stage this year against Cody Rhodes instead. Recently on the "Sports Illustrated Media Podcast," Paul Heyman expressed his views on the possibility of the dream match.
Heyman stated that he never spoke to Dwayne despite the rumors regarding the match. The Wiseman also described Rock's busy schedule as an obstacle. He said it would be tough to find time for him to get back to in-ring shape. In the midst of XFL launch and his other Hollywood projects, it's hard to find rhythm. Heyman further added, "it requires a specific level of conditioning that's exclusive to the sports entertainment world."
The Special Counsel to the Tribal Chief also explained that Dwayne would need six-ten weeks minimum. He would be "good for the rest of the summer" by then. Heyman also addressed the fact that Rock built muscle memory during his illustrious career, which will help him get into shape quickly.
Related: Dwayne Johnson set to present an Oscar award at the 95th Academy Awards
Paul Heyman believes The Rock vs. Roman Reigns will be a 15-minute match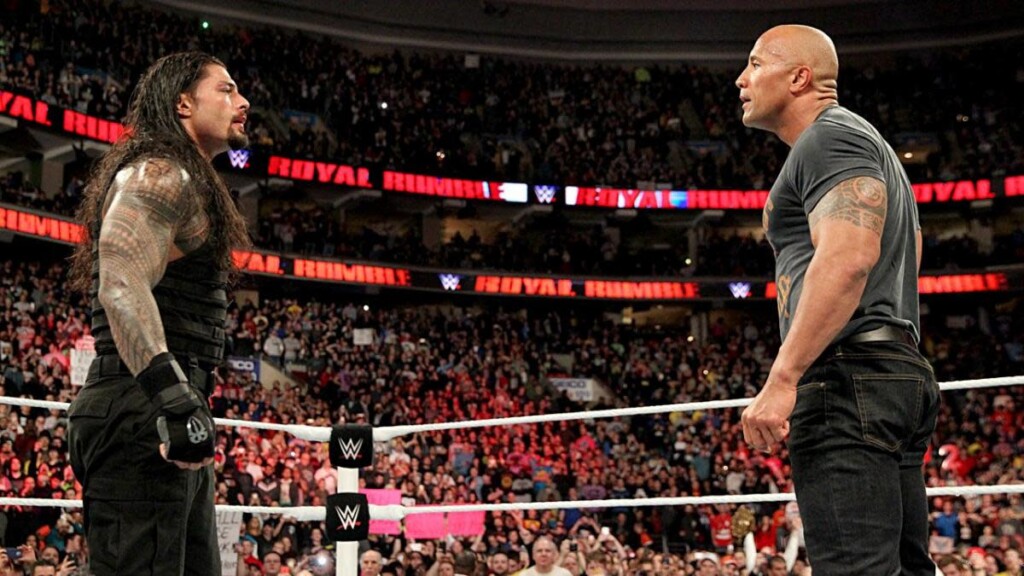 As he said on the podcast, Paul Heyman believes The Rock can pull off the match regardless of lack of training. Given the awareness he possesses inside the squared circle, Dwayne has the potential to make things work and produce a 10-15 minute match. However, Heyman also addressed the fact that fans will not pay to see a deficient match.
"I bet you just based on his knowledge of the ring, his supreme psychology which made him such a huge star, the people that we have around us to diagram such a confrontation, and just the fact that Dwayne would push himself beyond his own limits, we could've had a good 15-minute match," Heyman stated.
"But I don't think anybody would've paid to see the main event of WrestleMania of a fantasy match-up of a dream match between 'The Tribal Chief' Roman Reigns and The Rock himself, I don't think anybody wanted to pay to see a 15-minute match." Heyman added.
In case you missed it: