The Men's WarGames match at the Survivor Series was an epic encounter, with a lot of praise directed towards Sami Zayn's performance. The match saw Sami Zayn sell his soul for the Bloodline, and he has now gained the full respect of Roman Reigns and Jey Uso. The storytelling throughout the match was simply outstanding, and we can't wait to see what happens next.
Jey Uso was always adamant about Sami Zayn, but this match made him realize Zayn is on their side and is indeed one of them. The Bloodline won because of Sami Zayn, who did everything in his power to save The Bloodline from losing.
Jey Uso delivered a splash to Kevin Owens and won the match. Sami Zayn appeared uneasy with his choices to aid the bloodline and fighting against his old friend Kevin Owens. Zayn received a hug from The Tribal Chief and Jey Uso, which showed us that Zayn has now gained the trust of Jey Uso.
It's possible that Zayn's unease and apparent guilt stem from the fact that Owens is his best friend in real life. In recent times, Zayn and Owens appeared to be on good terms in WWE. In the post-Survivor Series press conference, Paul Heyman justified Sami Zayn's behavior toward Kevin Owens.
He said Owens was the one who had betrayed Zayn. Heyman stated Owens put Zayn in the terrible position of having to choose between his best friend and The Bloodline. Heyman stated Zayn has done his duty by showing loyalty to Bloodline, and so he wasn't disloyal towards Kevin Owens.
"Sami Zayn was on the opposite side of Kevin Owens tonight. Kevin Owens was on a different team; he chose to be on that team. If anybody was disloyal to anybody, Kevin Owens was disloyal to Sami Zayn……And Sami was not disloyal to Kevin Owens, he took on his opponent. He showed his loyalty to The Bloodline."
Also Read: "Nobody Give A Sh**" Roman Reigns Opens Up on His Rivalry With Brock Lesnar
What is the history between Sami Zayn and Kevin Owens?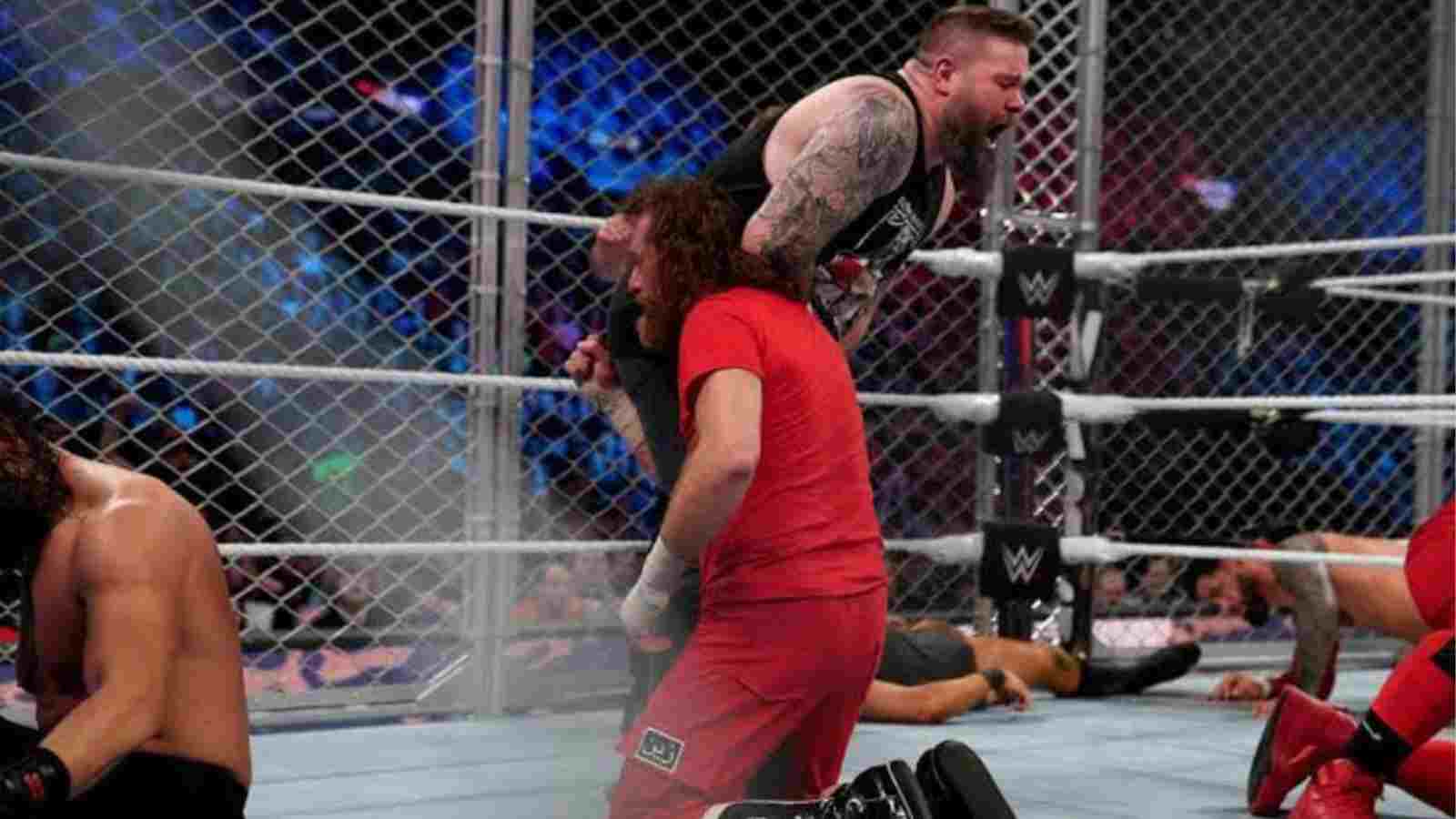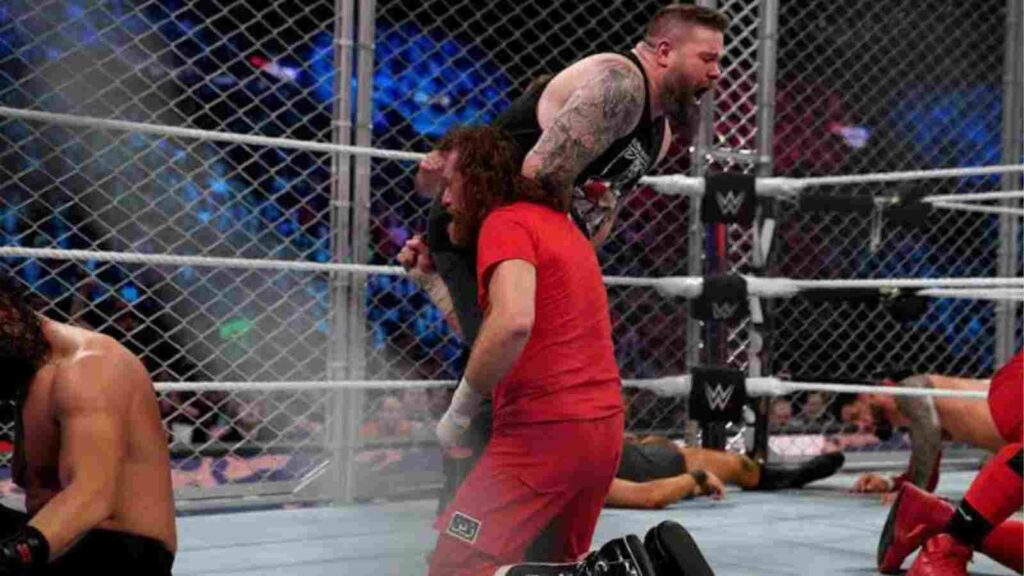 Kevin Owens and Sami Zayn's association goes way back, even before they were a part of the WWE. At wrestling promotions such as The Ring of Honor (ROH) and Pro Wrestling Guerrilla (PWG), Zayn and Owens worked as a tag team.
In September 2008, they won the ROH Tag Team Championship by defeating The Age of Fall. They held the championship for 208 days before losing to The American Wolves in April 2009. This was their only reign at the ROH, whereas at the PWG, they held the PWG World Tag Team Championship twice, once in 2007 and again in 2008.
Owens and Zayn haven't held the WWE Tag Team Championship together as a tag team in their WWE careers. Both have feuded with each other in the WWE and have also fought as a tag team, but they have never fought for the WWE Tag Titles in their careers.
Also Read: Paul Heyman Responds to Jake Paul's Eyebrow-raising Comment
Both had each other's back during their rivalry with Shane McMahon in 2018. In 2021, they feuded against each other, which saw them compete in a singles match against each other at WrestleMania 37. Zayn was defeated in the match, and their feud ended at the qualifying match for MITB 2021.
Sami being uncomfortable with his actions at the Survivor Series WarGames is a tease for a possible reunion between him and Kevin Owens. We could finally see Sami Zayn breaking away from the bloodline in the near future. The narrative and the manner in which WWE have developed this is absolutely amazing.
Also Read: Baron Corbin Unapologetically Blasts Kevin Owens and Johnny Gargano for Being Wanna Be Wrestlers