According to the latest reports, it looks like WWE might have finalized the venue for the grandest event in sports entertainment for the year 2027.
A month after the 39th edition of WrestleMania, reports are suggesting that WWE might have confirmed the place for WrestleMania 43 which will take place in 2027. The CEO of Tennessee Titans confirmed that the event will be taking place at the new Tennessee Titans stadium which will be built by 2027.
Burke Nihill, President and CEO of Tennessee Titans in an interview with 104-5 The Zone said, "WWE has committed to our new stadium hosting WrestleMania in 2027"
This will be the first time that WrestleMania goes to Tennessee. However, Tennessee has hosted a lot of WWE Events like the usual television shows like Monday Night Raw and Friday Night SmackDown. Apart from that, SummarSlam 2022 also took place at the Nissan Stadium in Nashville, Tennessee.
Brock Lesnar challenged Roman Reigns for the WWE Undisputed Universal Heavyweight championship for the last time in a last-man standing match. Bianca Belair also defended her Raw women's championship against Becky Lynch on this show.
WrestleMania 43 is still four years away, therefore it is too soon to predict any of the match-ups for the show, but it will definitely be exciting to watch out how the main event scene changes in the next four years.
Related : Roman Reigns' main event opponent at WrestleMania 40 'revealed'
Some locations that deserve a WrestleMania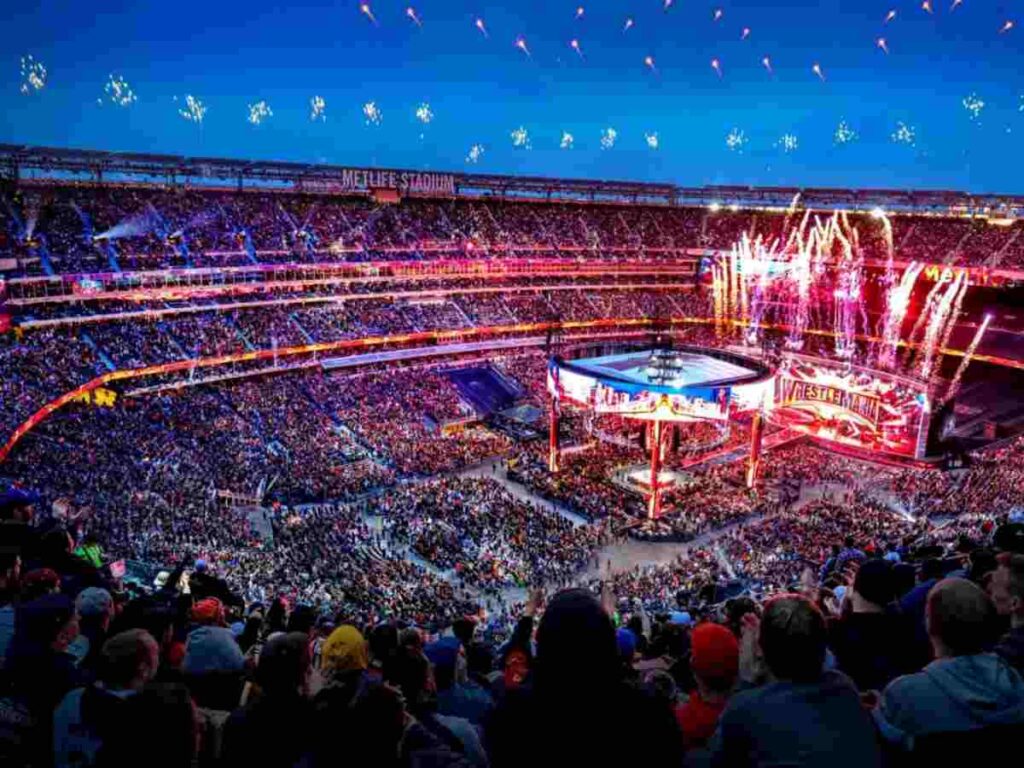 Hosting a WrestleMania is a huge achievement for any city or town. It is the biggest event of the year that attracts thousands of fans to the venue. Therefore, the host place is also expected to function on the highest level.
Locations like Dallas, New York City, Florida, Hollywood have hosted multiple Manias and have benefited a lot. Therefore, new locations like Seattle, Las Vegas, etc. can also host WrestleMania in the future as it will attract a larger audience and can be a win-win situation for the fans and at the business end as well.
Only Canada has hosted WrestleMania outside of the USA, looking at the global popularity of WWE and professional wrestling as a whole, WWE can also have WrestleMania in European countries like the United Kingdom, France and South American countries like Mexico, Brazil, etc. as well. This can benefit WWE by introducing a new group of audience to the product and widening their fan base.
In case you missed it :