The wrestling stock of Rhea Ripley is so unbelievably high right now. She's worked ruthlessly to attain such stature and deserves every single penny she's making. That being said, Ripley started off this year at an extreme high. Everyone knows that she etched herself into history books after punching the ticket to WrestleMania. What added to that moment is the fact that she became the 1st woman in their lineage to achieve that feat from the opening spot.
Speaking to Mark Andrews recently, the reigning SmackDown Women's Champion revealed an insight. She recalled how much in advance WWE informed her about an opportunity to deliver that record-setting performance. The Eradicator received a text message from someone in WWE inquiring about her cardio levels a couple of days ago than the Rumble. At first, she just thought that it was a joke and replied she could easily do 20 minutes on the elliptical.
After the officials informed Rhea Ripley that she's winning the whole thing in San Antonio, she was legitimately startled. Initially, the Australian superstar wasn't certain whether she'd be able to pull-off such a herculean showing at The Alamodome or not. However, she went in there with her adrenaline on top and gave everything she had.
"I want to say two nights before. I got a message, 'How is your cardio?' What do you mean how is my cardio? I've been a manager the last few months. I'm happy to do 20 minutes on the elliptical, but what are we talking about here?"When they finally told me, I was like, 'You're joking, right?' I think I could do it because adrenaline is a powerful thing, but at the same time I was like, 'I don't know if I'm going to be able to do it," said Ripley.
Related: Rhea Ripley lauds Dominik Mysterio for his marvellous evolution on the main-roster
Rhea Ripley created a hilarious moment with Seth Rollins on Raw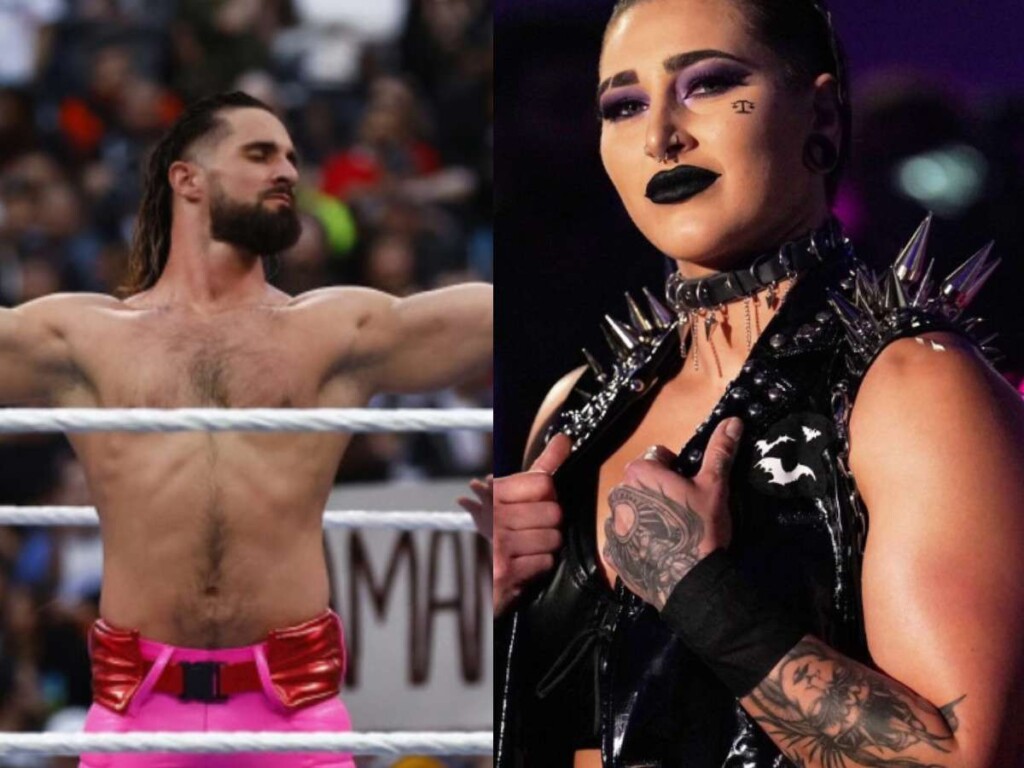 This week's Raw main-event saw Seth Rollins & AJ Styles taking on Finn Balor & Damian Priest. In an expectedly well-worked match, the newly crowned World Heavyweight Champion stomped Priest to guide his team towards victory. However, there were multiple shenanigans happening around during the course of that high-profile bout.
At one point, Rollins slid outside of the ring and posed with an unaware Rhea Ripley. Soon as The Mami gained cognizance about The Visionary being the one touching her inappropriately, she shoved him off and screamed. That exact moment was a beautiful callback to Shawn Michaels/Melina moment from Survivor Series 2006.
In case you missed it: