It's finally time to acknowledge three years of undisputed greatness tomorrow night on SmackDown. As announced, Roman Reigns will celebrate the unfathomable feat for surpassing 1000 days as Universal Champion. Well, it appears like WWE has some huge plans for such an inaccessible occasion.
Per Fightful Select, the promotion is planning to unveil a new WWE Universal Title for the Tribal Chief. As of the last creative draft, internal memos were shared which contained the same info. The report added that plans can change very realistically too. Also, the reveal is being described similar to The Rock's one from February 2013 where he introduced the brand new WWE Championship on Monday Night Raw.
If the above ceremony do takes place, it may truly change the landscape of World Titles in the company, at least as far as the championship designs are concerned. The newly introduced World Heavyweight Championship is already a pure work of art and undoubtedly the best title design WWE has produced in years.
Likewise, combining Roman Reigns' straps into a single entity would be the right move. Fans are anxiously waiting to have a look on the soon-to-be-announced title. The wait is coming to an end as Wilkes-Barre prepares themselves for a history making moment in their city in a sold out arena.
Related: Seth Rollins brutally disses Roman Reigns for his part-time schedule as a champion
Roman Reigns will have The Usos on his sights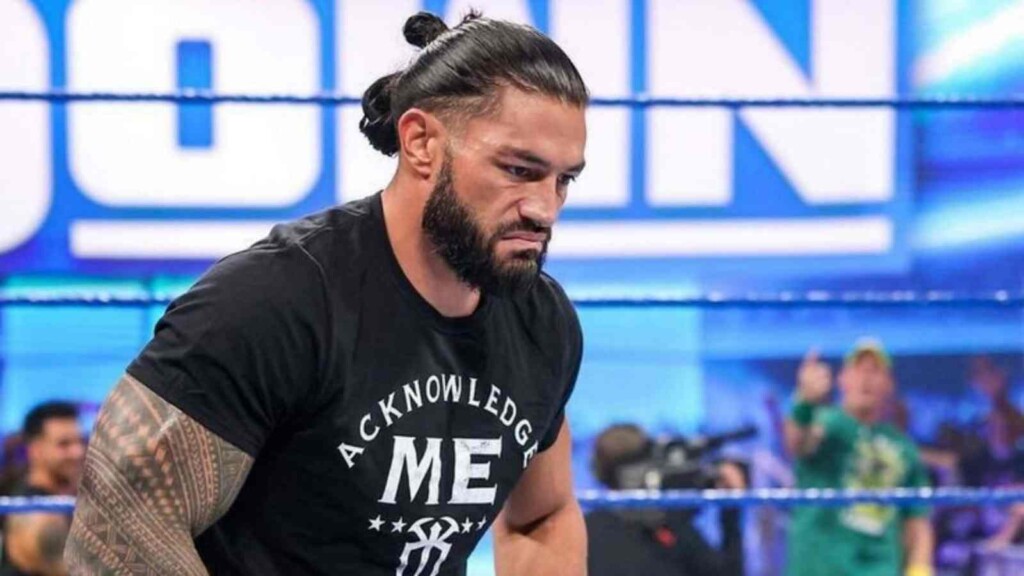 Apart from the 1000-day bash, Roman Reigns needs to take care of some family business too. As seen at Night of Champions, Jimmy Uso snapped and racked his cousin with a Superkick, which was heard around the world. The expected yet jaw-dropping turn helped Sami Zayn & Kevin Owens retain their Tag titles over Solo Sikoa & Roman Reigns.
That being said, the Head of the Table has multiple reasons to gaslight tomorrow. The fact that he dedicated that match in Jeddah to his elders – The Wild Samoans and eventually lost, is definitely going to itch Reigns from inside. There's just endless possibilities at this point as what can happen when The Tribal Chief meets his cousins face-to-face.
The Usos' father Rikishi has been teasing a potential involvement in The Bloodline's business on Twitter since Night of Champions. If that's the case, he might have a surprise appearance planned for the show. If there's something which can neutralize the burning soul of Roman Reigns, that's his elders.
WRKD Wrestling noted earlier that there have been internal discussions for The Usos to face Reigns & Solo at Money in the Bank. Given that the turn has now happened, it's looking inevitable. As many would love to say, this is the beginning of the end for The Bloodline. Still, there's peak drama and masterclass storytelling yet to be excavated from this.
In case you missed it: