The year-end episode of Friday Night SmackDown saw Ronda Rousey lose her SmackDown Women's Championship to the returning Charlotte Flair. Rousey had defended her championship against Raquel Rodriguez prior to losing it to Flair.
Rodriguez would have won if not for an interference from Shayna Baszler. In the end, Rousey applied the arm bar to seal the deal. Rousey's overconfidence cost her the championship. Baszler tried to persuade her to turn down the challenge, but Rousey accepted it and lost the match.
The WWE Universe is delighted by Charlotte Flair's return. Fans, too, were looking for a change after Ronda Rousey's disastrous title run in the company. The championship reign had become stale as she wasn't involved in a significant storyline throughout her run.
The baddest woman on the planet had only defended her championship twice on television. Since her win at Extreme Rules, she defended it against Emma on the October 28th edition of SmackDown and against Shotzi at Survivor Series WarGames. Rousey has now disclosed her future objectives in the company following her defeat.
During a recent YouTube stream, Ronda Rousey stated that she isn't keen on facing Charlotte Flair or recapturing that title. She is content with her past wins and now aims to compete for the Tag Team Championship.
"I don't know guys, I'm tired of Charlotte [Flair]. I'm tired of that title. I already did it you know. I am thinking about taking over the [Women's] tag division."
Ronda Rousey hasn't been a tag team champion in her WWE career. With Shayna Baszler by her side, Rousey may end up winning one with her in the future. Baszler has been a tag team specialist and has won the championship twice in her career with Nia Jax.
RELATED: When Ronda Rousey revealed her crush in the wrestling industry before marriage
Ronda Rousey enjoys watching this young wrestler's storyline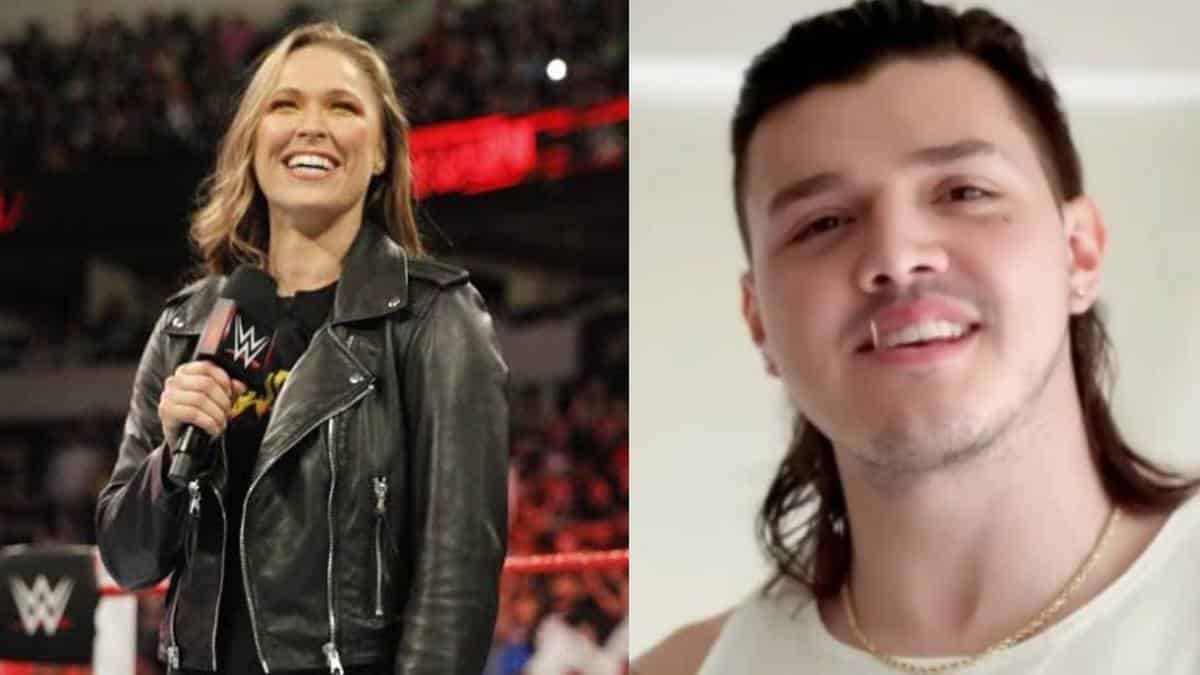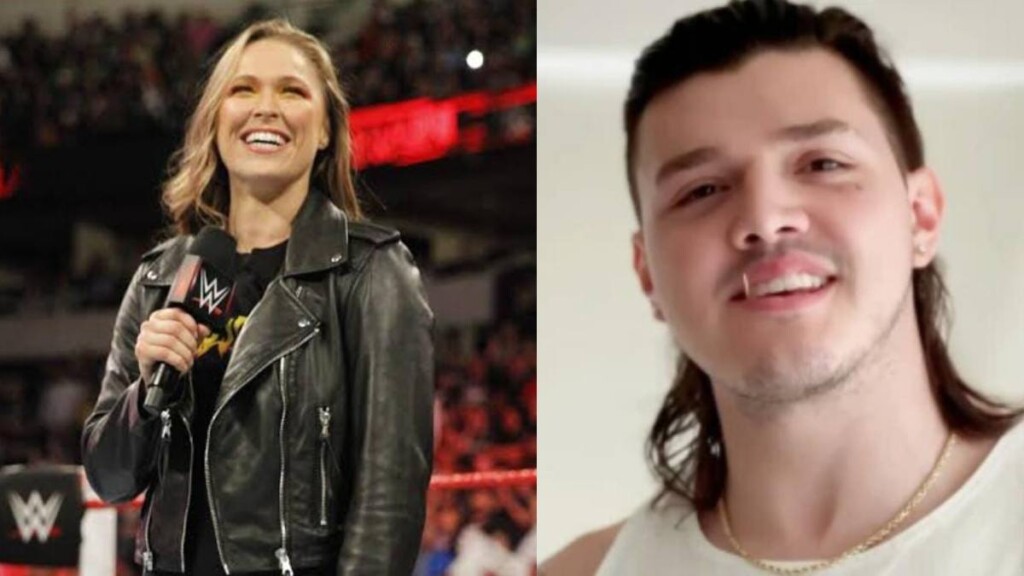 In the same stream, Ronda Rousey spoke about how she enjoys watching Dominik Mysterio's current storyline. She spoke about the recent prison promo that Dominik delivered. Rousey compared Mysterio to Johnny Depp's character from the 1990 movie Cry Baby. She then expressed her love for the character and Dominik's work.
"Oh my God, 'prison Dom'. Talk about 'prison Dom……It reminds me of John Waters 'Cry-Baby'. Johnny Depp, and he's like, 'Electricity killed my parents!' I don't know, I loved it so much. I loved it so much"
Dominik Mysterio was arrested on Christmas Eve. He and Rhea Ripley had visited the Mysterio house with the same intention as what they did on Thanksgiving Day. However, this time, Rey Mysterio called the police and got his son arrested. The prison promo was loved by the WWE Universe, with many loving Dominik's approach to his heel turn.
In case you missed:
"They're on another level," Kevin Owens compares his passion for wrestling to John Cena and WWE Hall of Famer
Major Spoiler on the Intercontinental Championship match at Elimination Chamber; plans involving Brock Lesnar also revealed