With each day passing, Sasha Banks' fans are still waiting for her to return to the company banks has not been seen in a WWE ring since May, When she had walked out of Raw with Naomi due to creative differences as she was feeling that the creative had nothing special for her in the store. Therefore, she decided to walk out of the company with her partner.
Banks was one half of the Raw Women's Tag Team Champion with Naomi when she decided to walk out of the company. With multiple reports suggesting her return,the current creative head of the company Triple H in a recent interview revealed her current status and also talked about her potential return to WWE.
RELATED: WWE Security personnel snatches CONTROVERSIAL Sasha Banks' fan sign from the spectator
Triple H indicates that WWE is open for Sasha Banks to return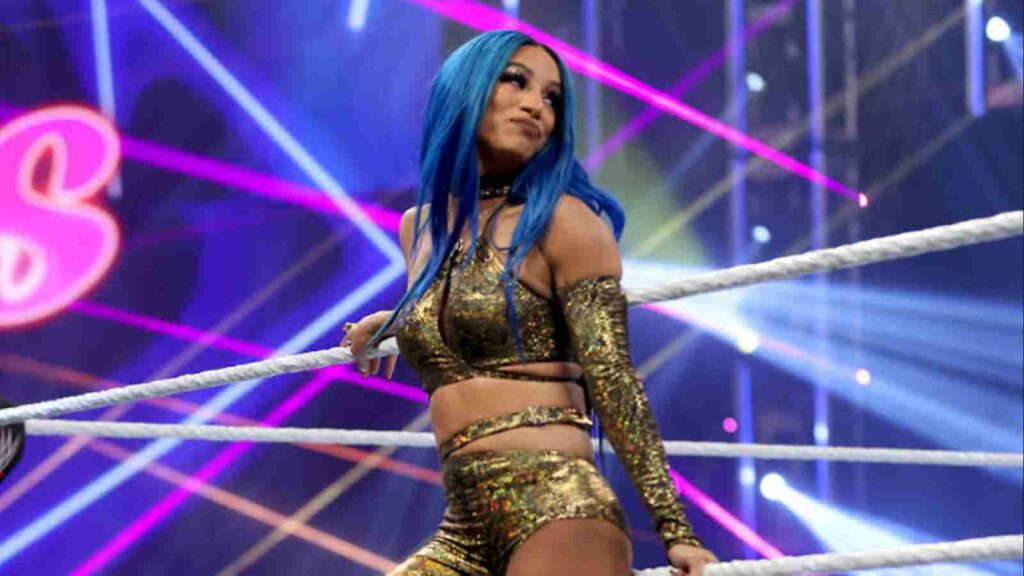 Triple H said that Sasha is a wonderful wrestler and has the potential to achieve greatness but it's all up to her what she wants to do in life. He also pointed out that there was clearly a communication breakdown between the company and her which led to the situation. Triple H revealed that communication takes time and it is up to Sasha to decide what's best for her.
While speaking to BT Sports Triple H said- "Time will tell. In a lot of ways, communication breakdowns are terrible. There was a communication breakdown there, for whatever reason. Starting back up that communication, it's not a difficult process, but it's a process, and you have to go through the process." (H/T- Fightful)
Triple H also said that Sasha Banks is full of passion and will do great in whatever she wants to do in life. The Game also called her "one of the biggest stars in the business". The Kings of Kings explained in the interview – "She's an unbelievably talented young woman that can do just about anything she wants. It just comes down to, what does she want to do now with her life, her career, whatever that is."
Sasha banks and Triple H are considered to be closed as Sasha had worked under him during her time in NXT and it would not be wrong to say that Triple H has played a very vital role in nurturing her throughout her WWE career.
Now if the above interview is taken into account it is clear that WWE has kept its door open for The Boss but the final decision lies with her whether she wants to make a return to the company or not. With Clash at The Castle lined up for Sunday, it will be exciting to see if Sasha Banks makes an appearance at the premium live event which is all set to be held on 3rd September in Cardiff.
ALSO READ: Massive Indication that Sasha Banks & Naomi's WWE return is inevitable, SPOILER on when they could possibly come back