Seth Rollins has been one of the most decorated superstars in the industry. He has a list of accomplishments in WWE. Rollins was a part of the 30 Men's Royal Rumble this year, where he was eliminated by Logan Paul. Following his Royal Rumble appearance, Rollins seemed to have no particular storyline for WrestleMania until now. He has been in the US title picture for quite some time. Additionally, the Visionary qualified for the US Championship Elimination Chamber match at the January 30 edition of Monday Night Raw.
Seth Rollins, during an Instagram live session at Black and Brave Wrestling Academy, commented on Logan Paul. The former WWE Champion was taking live questions from viewers. Many of the fans started to ask what Rollins had to say about Logan Paul. The Architect finally broke his silence and commented on Logan Paul. "I don't know about Logan Paul. […] I don't really need him in my locker room, in my space," he said. Moreover, Rollins said that the coolest thing Logan ever did was to eliminate him from the Rumble. The former Shield member also advised him to stay in his lane.
During an episode of Monday Night Raw, Cathy Kelly interviewed Rollins and asked his thoughts about Logan Paul. The former Universal Champion was stunned into silence and left. Rollins, during his Instagram Live, opened up about Logan Paul. He called Logan an 'athletic freak', and there's no doubt about that. The Architect also added that, at the end of the day, Logan Paul is not a wrestler. He just wants to be famous and doesn't care about the industry. Therefore, he suggested that he stay in his lane. "Don't come knocking on my door because I will knock you out," he added.
Following the Royal Rumble scenario, there have been rumors of Rollins facing Logan Paul at WrestleMania 39. The two of them can put on a good storyline and entertain the fans. Despite Paul having wrestled in a handful of matches in WWE, the fans have realized his potential and appreciated his athletic abilities. Thus the two of them can deliver a spectacular match at the Grandest Stage of Them All. The WWE Universe is excited to witness the beginning of their feud on subsequent episodes of Monday Night Raw.
Related: "A selfish S.O.B," Seth Rollins draws a reality check for everyone who's high on the former AEW Superstar
Rollins on the United States Title Picture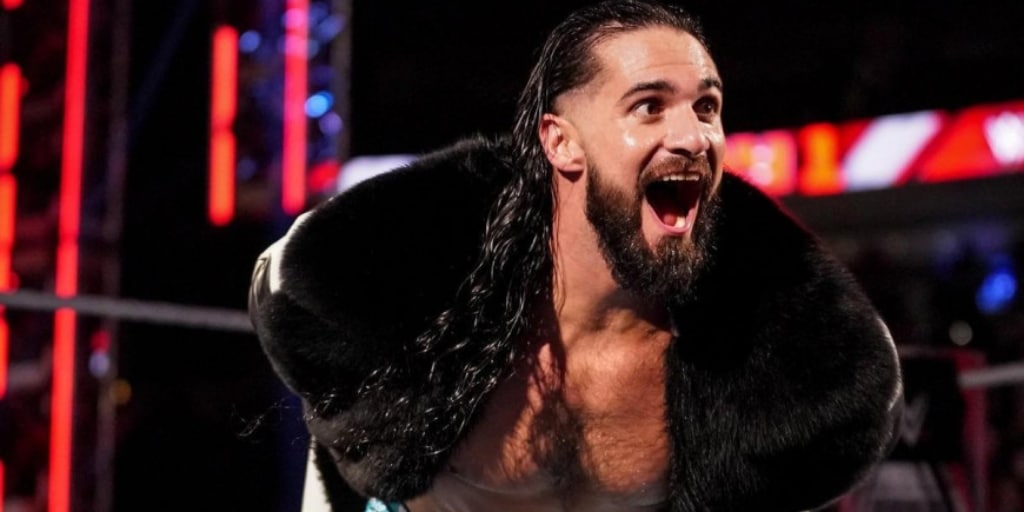 Seth Rollins has been glued to the US title picture for quite some time now. The former Universal Champion was involved in storylines with Austin Theory and Bobby Lashley. During his feud with Theory and Lashley, he delivered some incredible matches. Additionally, Rollins earned an opportunity for the US Championship at the Elimination Chamber. He defeated Chad Gable on an episode of Raw and qualified for the Elimination Chamber match.
The fans are yet to see which direction the company will go with the US Championship. With WrestleMania around the corner, WWE might be looking to book their main stars for the championship matches. As a result, WWE may consider giving the title to Rollins once again. It might lead to a match between Seth Rollins and Logan Paul for the US Championship. The Elimination Chamber will be a deciding factor for Seth Rollins and the United States Championship.
In case you missed it :