The rumors turned out to be true as WWE confirmed the Hall of Fame induction of Stacy Keibler this past Monday. The former WWE superstar and the WWE Universe are equally thrilled about the Hall of Fame ceremony that will happen this Friday, following SmackDown.
People.com officially broke the news via an interview with the soon-to-be Hall of Famer. Later, WWE confirmed the induction via its official website and social media. Stacy Keibler became the fourth, and most likely the last inductee into the WWE Hall of Fame, Class of 2023, joining Rey Mysterio, The Great Muta, and Andy Kaufman. Last night on Monday Night Raw, WWE gave a nod to Keibler's induction, dedicating a brief video to her career.
Even before her wrestling career began, the former cheerleader was a huge fan of the sport and was seen carrying signs to various WCW shows. This fandom propelled her to be associated with the industry itself. In 1999, Stacy Keibler won a contest to be part of the Nitro Girls dance troupe. This led to her official debut in the business later as a cheerleader.
Over the years, she is mostly known for her non-wrestling roles, accompanying superstars to the ring. These included the likes of Dudley Boyz, Shawn Stasiak, Scott Steiner, and even the owner of the company Vince McMahon. Meanwhile, Stacy Keibler's in-ring career was a highlight. She feuded with big names like Torrie Wilson, Lita, and Trish Stratus during the WCW Invasion story in 2001.
Discover More: "I wish you never existed," Dominik Mysterio exclaims as he completely destroys his father on RAW
Stacy Keibler opens up about her WWE Hall of Fame induction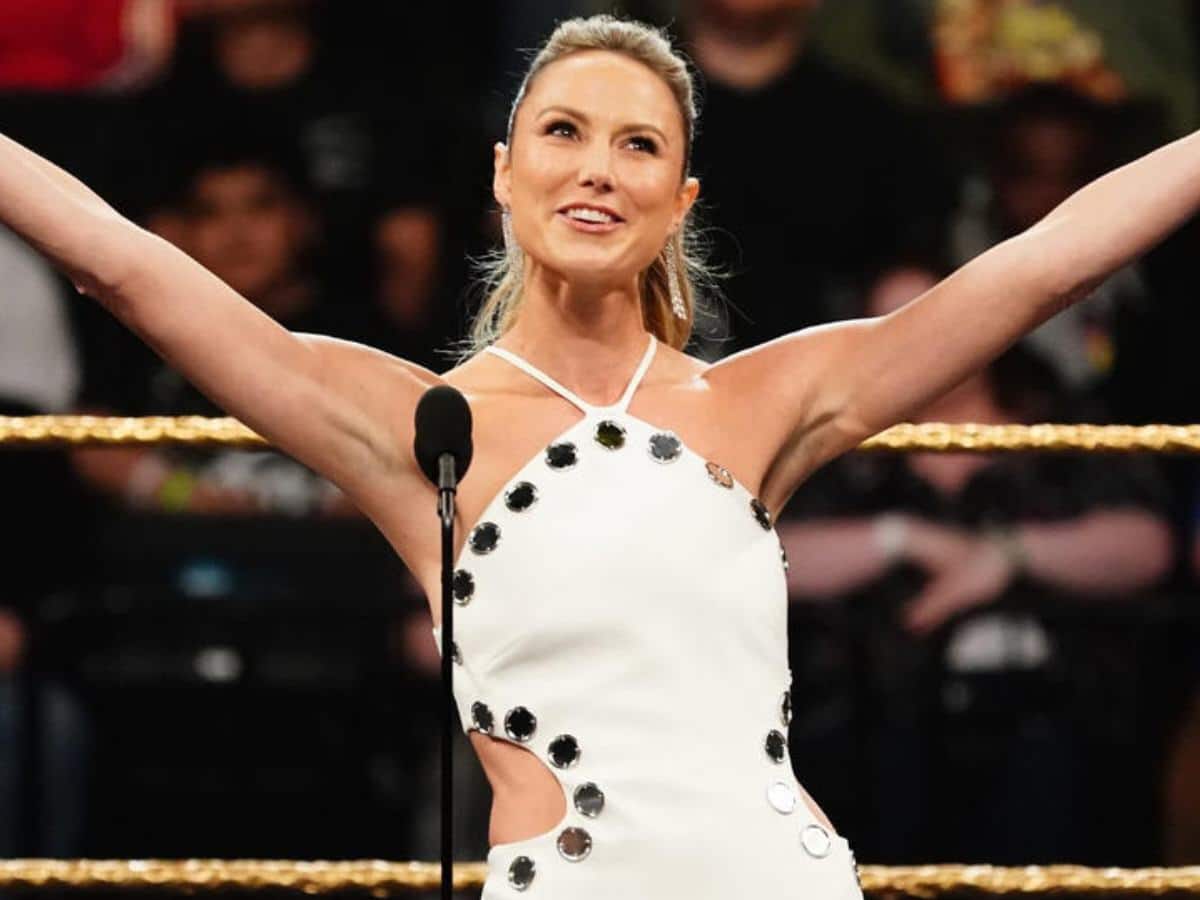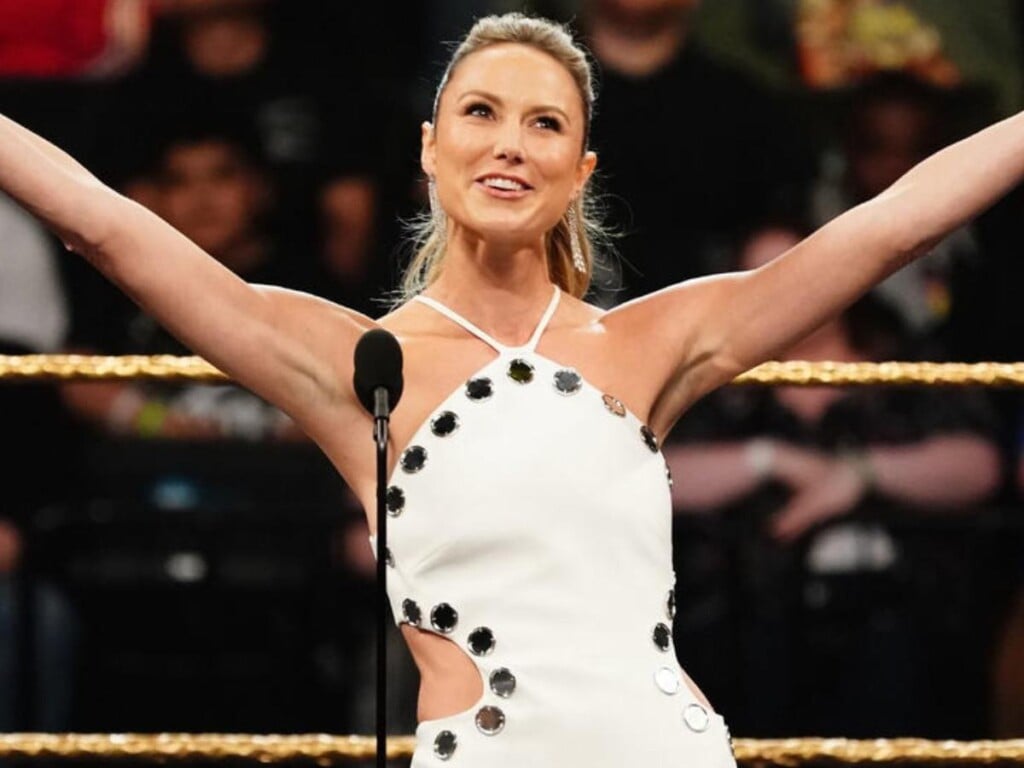 During her interview with People, the former WWE superstar revealed that she got a call from a WWE representative two weeks ago. Stacy Keibler said that she was in her kitchen when she received the news of her induction. The moment made her scream with tears in her eyes, "overwhelmed with just gratefulness."
Stacy Keibler also sent a message to her fans and well-wishers in the interview. The future Hall of Famer said, "I've spent time just reflecting, and I feel so lucky to have this extraordinary time with the organization, the community, but most of all the fans. And it's shaped my life, and there's nothing else that can get me more excited in the exact same way as being live in front of the WWE fans. Their passion is contagious. So I'm just so excited."
Stacy Keibler also talked about "taking a backseat" to focus on her personal life as a mother. She was married to tech entrepreneur, Jared Pobre in 2014. Since then, both of them have had three children together. The former Duchess of Dudlyeville adds that her whole family will be part of the ceremony this Friday, which will make it hard for her not to cry. The WWE Hall of Fame ceremony will kick-start WrestleMania week this Friday, March 31st immediately following SmackDown.
In case you missed it!