Stephanie McMahon is the current CEO of the WWE Company sharing the place with Tony Khan. The company has grown over the past month in terms of entertainment as well as the audience number. Triple H has taken the control over as the creative director of the same. Under his control, many Superstars have returned to the company.
It has been almost a month since Vince McMahon announced his retirement. Being stuck in the middle of a hush money scandal, he had investigations going on involving him. His decision of retirement flooded the internet with shocking messages. People have been wondering since then if Vince is still involved in handling any part of the WWE business.
RELATED – "Stephanie McMahon would kill Tony Khan" Eric Bischoff comments on what would happen if a street fight between the two CEOs breaks out
Stephanie McMahon reveals WWE's plans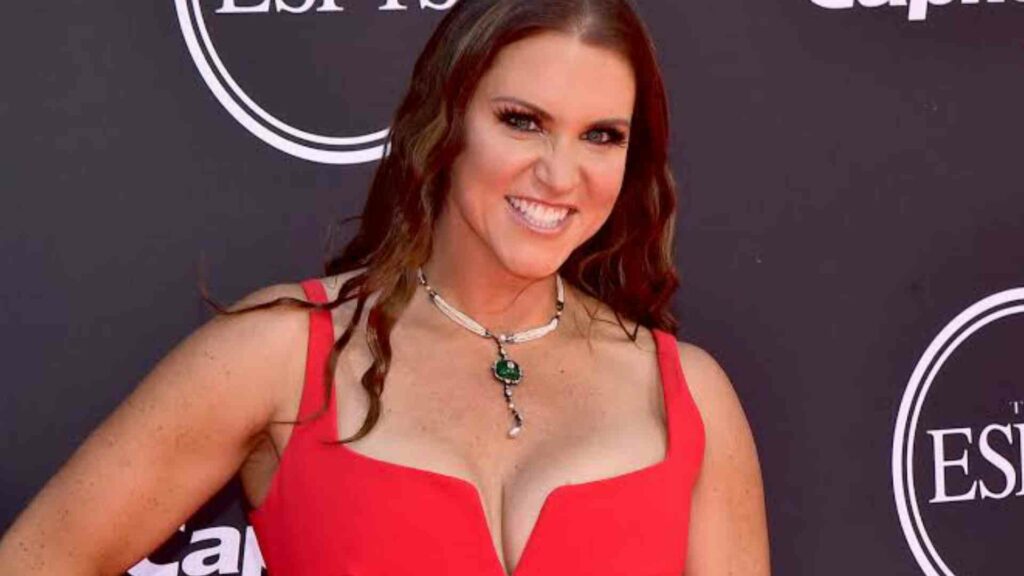 Stephanie McMahon has opened up about Vince's involvement in the business. She confirmed that Vince is still the controlling shareholder of the WWE Company. She added that Vince still wishes the very best for the company and wants to have the biggest return for the shareholders. He himself is a shareholder in the company – the biggest one to be precise.
Stephanie also said that the majority of the responsibility lies in the management to make the business a success. This way, they would be profiting the shareholders through the company. Also, the management is looking for opportunities to make maximum profit for the shareholders. "Nick, Paul, Frank, and I remain focused on delivering the maximum results to our shareholders. We will properly evaluate any opportunity that comes our way with that lens in mind," said Stephanie.
Stephanie McMahon has also released the report for 2022 that includes the developments made by the company. The company has plans to bring at least 15 college athletes to the ring. The report revealed that there was a massive increase in the audience at the Premium Live Events. Overall, the report showed growth in the company's welfare.
She also confessed that WWE works to give the people a necessary entertainment relief and an opportunity to come together. WWE brings people from all generations together. Stephanie revealed this to be the main goal of the company.
ALSO READ – "WWE Raw would benefit from being four hours…Smackdown would be eight hours," WWE President Nick Khan discusses the duration of WWE shows