Tony Khan is a smart businessman and his latest comments prove so. As known, Khan has been able to develop a counter programming to WWE for wrestling hardcores in the last four years. While not fully, the Jaguars owner has at least brought AEW in the limelight. Tank gets filled when people mention AEW & WWE in the same conversation.
As known, Tony's creation has had a bumpy experience thus far. When they began, a bunch of viewers received an alternative to watch wrestling. Also, at one point, the Friday Night Ratings war was put in place between WWE SmackDown and AEW Rampage. But today, the conversation is not about going to war, rather it's about shaking hands and spin the wheel together.
During a recent interview on WTF with Marc Maron, AEW's head of creative got inquired about an idea of something which always gets the push. He indeed opined on initiating some working relations with WWE. Maybe it's more than that. Khan sounded very fascinating yet unsure about that possibility to frame business relations with WWE.
"Who knows? It's something I would certainly be open to, and I think it's an interesting thing for the future. It's not something that's ever really been done. They've kind of existed in their own space. We are working with a lot of wrestling promotions, and at times they've done stuff like that. But it would be a really interesting thing to see at some point."
Discover more: "Hell Yeah," 40-year old WWE superstar would love to face 'Stone Cold' Steve Austin at WrestleMania 39
Did Tony Khan ever tried to poke WWE directly?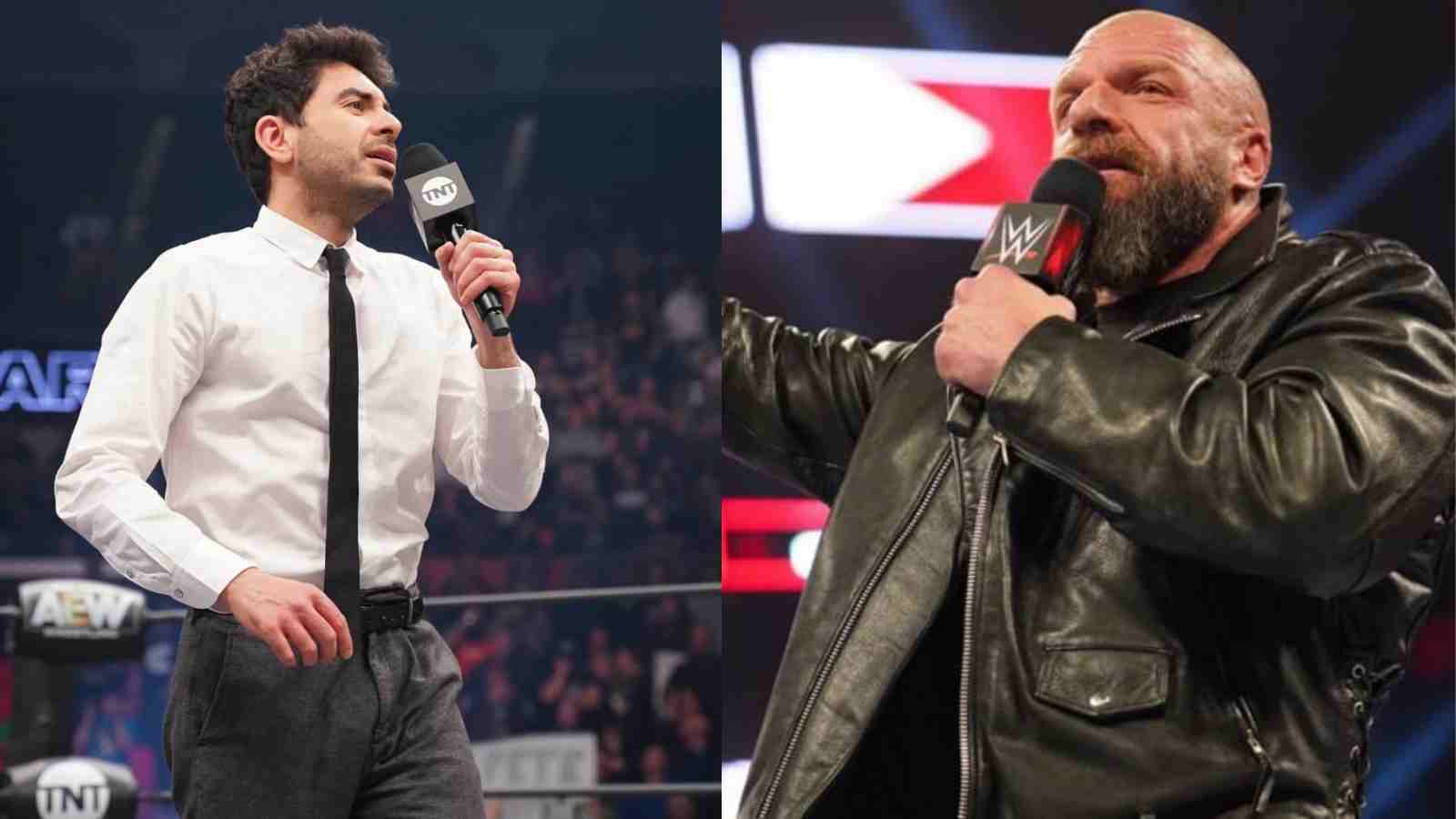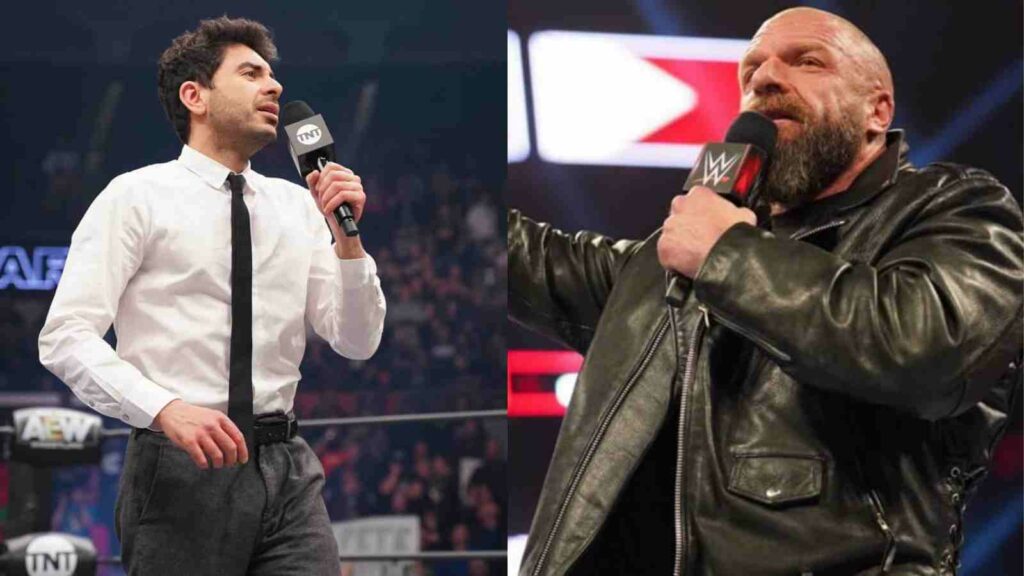 That space in time still exists if y'all just turn the calendar to October'21. Although, that night initially provided something to Tony Khan to cheer about, it later turned out an embarrassment. As for context, Rampage managed to slightly edge SmackDown in that pivotal 18-49 demographics for the final 30 minutes. However, in terms of total audience, the 1 hour show got badly assassinated by it's counterpart.
For what it's worth, fans really had a fun time seeing WWE and AEW go head-to-head. Vince McMahon sailed the ship at that juncture and his impatience to tackle Tony Khan's product was palpable. Needless to say, the competition brings out the best from everyone. Whether it's not predictable as to when Jacksonville-based promotion will collide with it's Stamford-based nightmare.
Right now, WWE is in it's hottest phase of the past few years. Thanks to some sensible booking from Triple H and that saga of Bloodline. The general attendance for weekly shows has seen a positive shift, in addition to spike in television ratings. Safe to mention, at present, AEW will never try to bother WWE even on their baddest day. Fans are tuning back to what Triple H is cooking and it's a real good sign for wrestling in general.
In case you missed it!
"Here for it," WWE Universe goes absolute bonkers as Roman Reigns vs. Sami Zayn made official for Elimination Chamber