Ever since John Cena has become a part-timer in the WWE, his presence in the company has always been a plus. The Golden Boy of WWE never forgets his roots and always makes sure that he returns to the company whenever it needs him.
The Cenation Leader's most recent appearance in the WWE was on the December 30th edition of SmackDown. He teamed up with Kevin Owens and defeated Roman Reigns and Sami Zayn at the event. Even though fans didn't get to watch him wrestle much that day, it's clear that he has a lot of enthusiasm for what he does.
John Cena has headlined countless WrestleManias and has always been on the top card since 2005. He has carried the company on his shoulders since 2005 and has always fought against the best in the business. When talking about the best, it is obvious that Triple H would also be on that list.
The Game and Cena have crossed paths numerous times and have given some of the best matches in the history of WWE. Their match at WrestleMania 22 is the most well-known. But their encounter at the Night of Champions in 2008 was the best of all their encounters. The Game secured a win for the WWE Championship, and the match is regarded as one of the finest in Night of Champions history.
During a recent edition of Café De Rene, Former WWE Superstar Rene Dupree stated that he doesn't believe that John Cena was ever on the verge of getting released. He stated that Triple H didn't like him and was jealous of him.
"The story goes that Cena was on the chopping block, right? But I didn't see that at all….But I know Hunter didn't like him. Hunter was jealous of him. That's what it was,"
RELATED: "I am not okay with full nu*ity," When Nikki Bella questioned John Cena's loyalty for an intense intimate scene
John Cena was once saved from getting fired by a major figure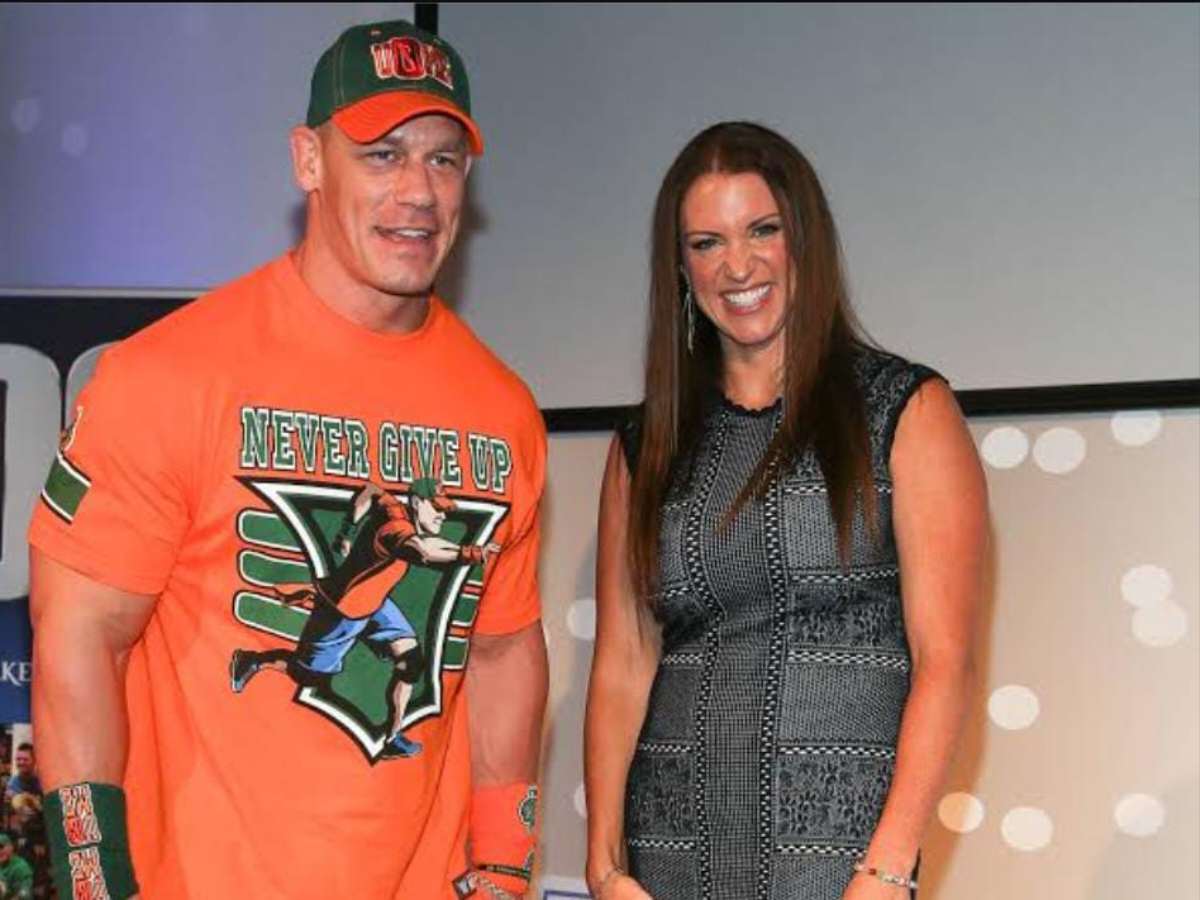 John Cena gave a tough fight to Kurt Angle on his debut and gained the respect of the locker room, with The Undertaker also praising his performance that night. Even though John Cena's WWE debut was a bang, he thereafter failed to connect with the crowd. Cena would arrive in trunks and give the impression that his ship lacked a rudder. As a result, WWE was going to release him
According to the Wrestling Observer Newsletter, John Cena was about to be fired when Stephanie McMahon heard him rapping backstage and convinced her father that he was the next big thing.
"He was actually on the verge of being cut and his push was ended by Vince McMahon until Stephanie McMahon saw him rap off television and put in the word to go with him as a major star."
There have been speculations that the 16-time World Champion would wrestle at WrestleMania 39. Fans expect Logan Paul to be his opponent at the event. Only time will tell if this encounter occurs, but if it does, it will undoubtedly be a historic one.
In case you missed it:
Seth Rollins comments on young fan going berserk during his entrance on Raw
Triple H addresses WWE talents amidst the panicking situation