Hardly a month has passed since Vince McMahon's retirement from WWE and a lot of stories are coming out about him. Vince had been alleged for a hush money scandal and investigations were being conducted. In the midst of these investigations Vince McMahon stepped down as the CEO of the company. His daughter Stephanie McMahon is now handling the company along with Nick Khan.
Many superstars have expressed themselves in this matter. Many celebrities took to Twitter to express their reaction to Vince McMahon's case and retirement. Recently, another story came up in an interview where the speaker said that Vince wanted the cast of the movie, an ex-superstar, to have a three feet pe*is.
ALSO READ – "If anyone was offended, I'm sorry" – The Undertaker opens up about leaving out Mick Foley in his WWE Hall of Fame speech
WWE Ex-CEO Vince McMahon was adamant for the scene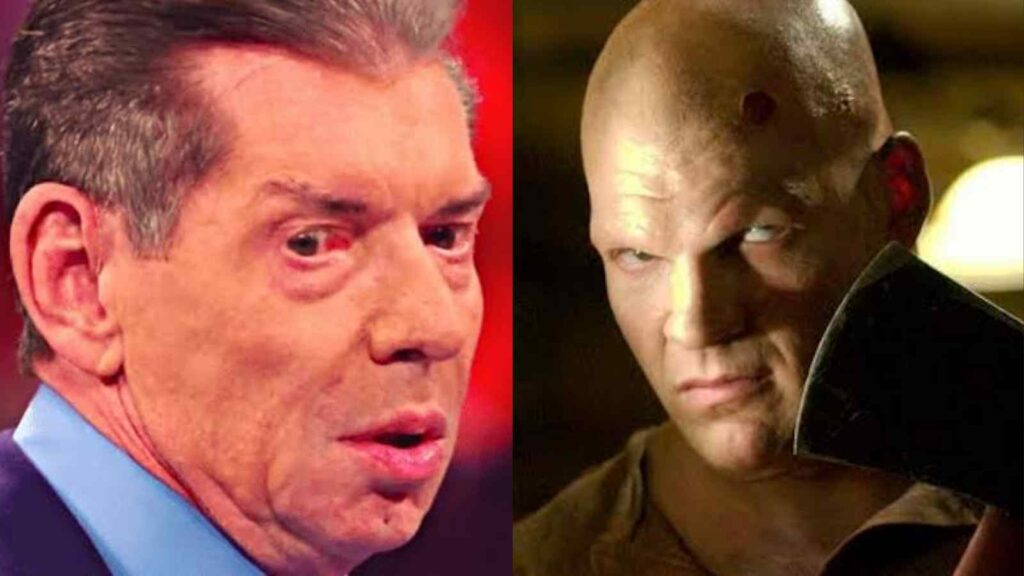 2006 witnessed WWE Superstar Kane in the movie 'See No Evil'. The movie was a WWE produced work. Kane played the role of Jacob Goodnight in the movie. The movie had a scene where a hostage woman was forced to see Kane while he tore out a man's eye.
Dan Madigan, a former WWE writer wrote the script of the movie and recently, in a podcast, revealed the storyline Vince McMahon wanted to have. "Vince wanted a scene where this girl's trapped upstairs and there's a makeshift cage. And the Jacob Goodnight character unzips his pants and a three-foot pe*is comes out," reveals Madigan. He does not know why Vince thought it to be a good idea. He also said that Vince was quite adamant on having this scene in the movie.
Later on, Vince himself scrapped his idea for the scene. He was confused if the scene should be included or not. He used to think on and against the scene until he thought what effect it might have at the box office. The film, if set in Vince's way, would have not attracted advertisers and the collection would drop drastically. Also, it would affect the rating of the film and thus WWE at large. Thus, Vince agreed to keep the scene an eye removal scene.
ALSO READ – "Neither one would make 8 rounds"- Former WBC champion, Hasim Rahman Sr offers to fight Jake and Logan Paul
ALSO READ – UPDATE : Karrion Kross is listed as NUMBER 2 heel after Roman Reigns on the Smackdown roster