WWE shockingly released Dolph Ziggler from his contract on September 21. The veteran served with the company for almost two decades. Despite not reaching his potential, he provided the audience with several breathtaking matches and segments from his career. After his departure, fans reminisced about one of his best promos during an episode of SmackDown in 2016.
Dolph Ziggler feuded with The Miz for his Intercontinental Championship at the time. On the September 27 edition, the A-Lister held a homecoming celebration which was interrupted by his rival. The latter demanded a rematch for The Miz's title after losing previously to him. However, the nine-time champion denied Dolph Ziggler and berated him for his failed run in the WWE. 
Afterwards, the two-time World Champion would give arguably the most passionate promo of his WWE career. He explained why he continued to wrestle despite not achieving his desired potential. Furthermore, The Showoff revealed that fans and family would ask him why he worked hard even though he got nothing in return. In reply, Dolph Ziggler described how his WWE career played out to that point. Watch the video here.
"I can't stop! And maybe my career didn't always turn out the way I thought it would. I thought it would have been better. I thought I earned something; I thought I would be a bigger star. But you know what? I just can't stop myself," he promulgated. The intensity of the promo left the entire arena in poignance.
At last, Dolph Ziggler challenged The Miz to a "Career vs. Title" bout at No Mercy. Finally, the 43-year-old would end up winning the Intercontinental Championship in what proved to be one of the best matches of the year. His passionate promo will forever remain iconic, epitomizing his greatness in the Stamford-based promotion.
Related: List of released Superstars by WWE after $21 billion merger with UFC
Dolph Ziggler has astounding list of accomplishments in WWE
Dolph Ziggler was arguably one of WWE's biggest underutilized superstars. Regardless of that, he managed to claim several championships throughout his 18-year-long career. Without a doubt, The Showoff's biggest accomplishment is capturing the World Heavyweight Championship at the RAW after WrestleMania in 2013, where he received a humongous pop from the live crowd.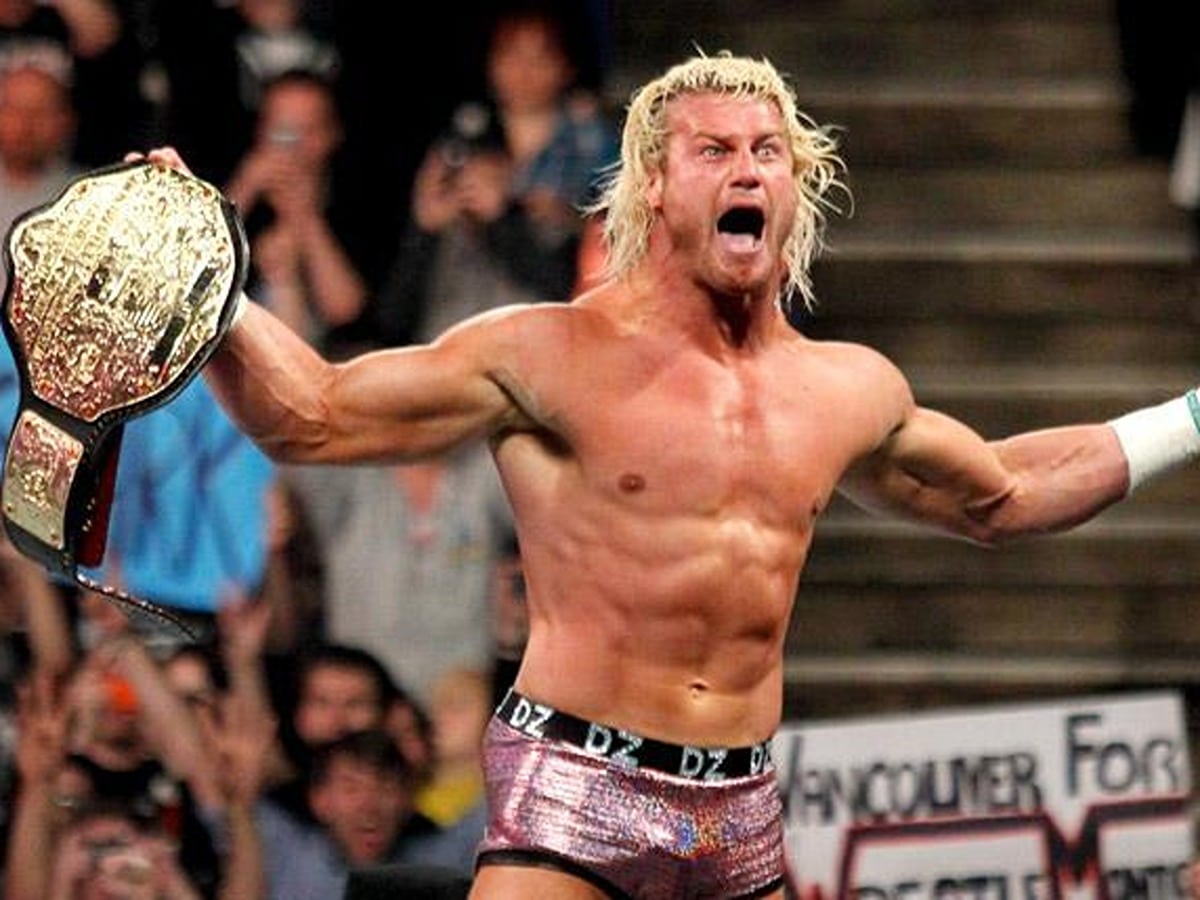 Along with title wins, Dolph wrestled 1554 matches and secured victories in 685 of them. Furthermore, his performance at Survivor Series 2014 highlighted his vast in-ring skills. The former World Champion fought back from a 3 vs. 1 situation and defeated Team Authority. Here is a list of his achievements in the WWE:
1554 matches
685 wins
38 PPV wins
2x World Heavyweight Champion
1x NXT Champion
6x Intercontinental Champion
2x US Champion
4x Tag Champion
2012 Money In The Bank winner
Ziggler engaged in pay-per-view matches against the biggest superstars, such as John Cena, CM Punk, Edge, and Rey Mysterio. His last notable run saw him win the NXT Championship against Bron Breakker. However, the 43-year-old soon lost it against the second-generation superstar. Needless to say, he will be a great asset wherever he decides to go.
In case you missed it: