During the WWE shows in Saudi Arabia that take place twice annually, there are several unusual customs that the company follows. One of the rules is that female wrestlers have to wear a full-body suit as opposed to their regular attire. However, it does not apply to the male wrestlers. It is a mandatory rule dictated by the Government of Saudi Arabia.
Women's wrestling in Saudi Arabia has always been a sensitive topic for wrestling fans. The first match between the two women took place in 2019 when Natalya wrestled Lacey Evans in a singles match. It was very emotional for both women, as it was a groundbreaking event for the country as well as the company.
The rules in Saudi Arabia are governed by The Sharia Law. It implies that women should always wear clothes that cover their entire bodies. Females cannot wear clothes that show their body parts in front of men or even in public places. Moreover, they should wear loose clothing that does not show their body figure.
The rule has been criticized by people all around the world. But the Saudi Arabian Government has decided to follow the rule despite civil resistance. WWE signed a deal with the Saudi Government to perform in the country every year in 2018. As a result, the company faced a lot of backlash because of the decision.
Since 2018, the partnership has come a long way, as women now wrestle on every show with some restrictions. Night of Champions featured three women's matches on the card. This included the clashes between Becky Lynch and Trish Stratus, Rhea Ripley and Natalya, Bianca Belair, and Asuka. Apart from that, Zoey Stark and Scarlett also made appearances on the show.
Related: "That was a straight-up squash"- Wrestling Twitter in disbelief as Rhea Ripley defeats Natalya on her birthday in 70 seconds at Night of Champions
Women's performances at Saudi Arabia shows so far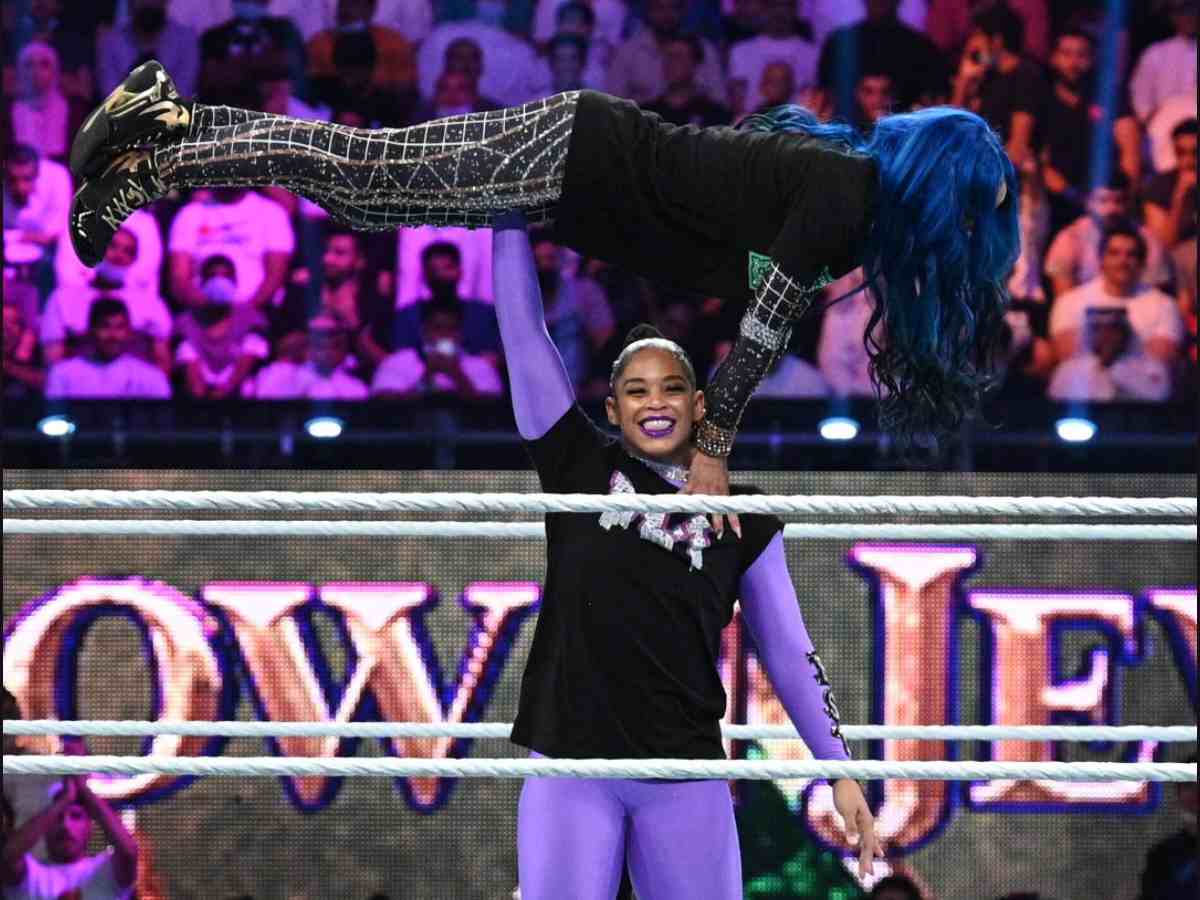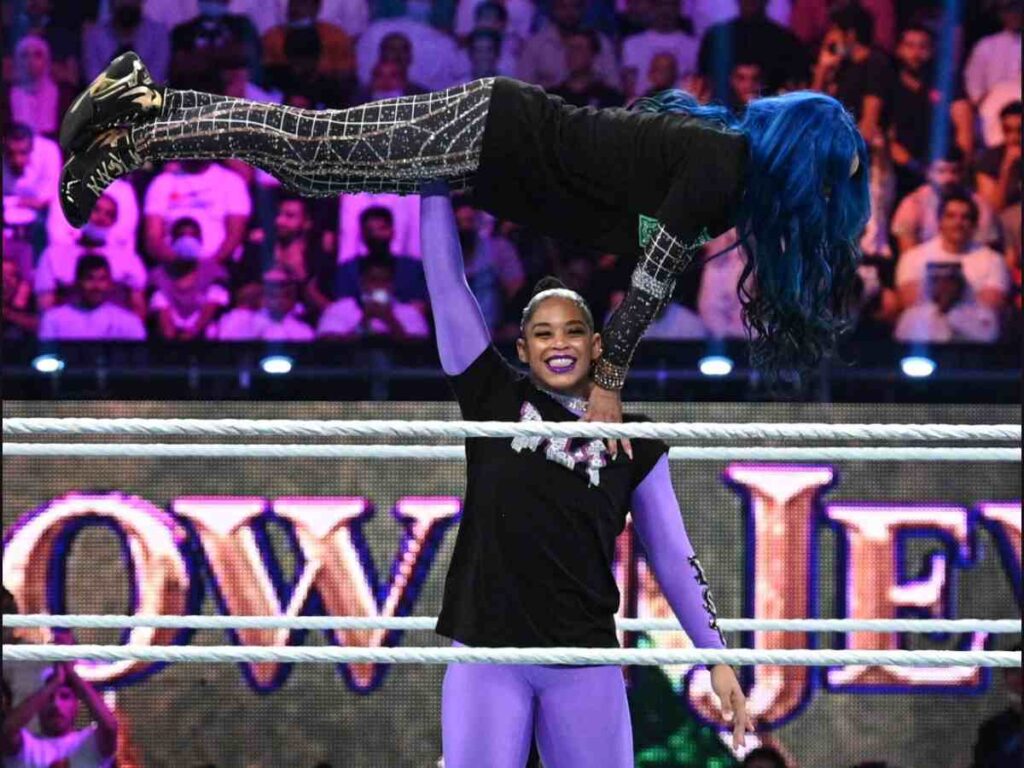 Lacey Evans and Natalya made history in 2019 when they competed against each other in the first-ever women's singles match at Crown Jewel. The fans and critics received this in different ways. Some praised the company for taking such a brave step, while others criticized WWE and the Saudi government.
Nonetheless, women have started wrestling at every WWE event since then. Bayley successfully defended her Women's Championship against Naomi the following year. This was the first Women's Championship match to take place in the Middle East. In 2021, Zelina Vega, Piper Niven, Becky Lynch, Sasha Banks, and Bayley all performed at Crown Jewel 2021.
The number of women's matches increased every year. Until now, Becky Lynch, Charlotte Flair, Bayley and Sasha Banks have been part of the show. In addition to that, Ronda Rousey, Rhea Ripley, Lita and Trish Stratus are others to have performed in Saudi Arabia. This has been considered a major step towards promoting equality in the Middle East.
In case you missed it: