Roman Reigns is going to make his next Undisputed Universal Championship defense against Brock Lesnar in less than three weeks time at the Biggest Party of the Summer – Summerslam which is scheduled to be held at the Nissan Stadium in Nashville. The two men have been involved in some of the most memorable matches in WWE history during their careers.
The Tribal Chief has been on a career-defining run with the company since past 2 years and his heel persona has been grown miles deep into the hearts of wrestling fans. He's the man who used to got booed out of the arenas back when the WWE Universe was not ready to accept him as the next face of this company possibly due to his rushed climb to the top and forced babyface gimmick.
On the other hand, Brock Lesnar has been a humongously dominant force ever since his arrival on the scene I'm 2002. He's considered as an Icon of Combat Sports too due to his terrific contributions in the world of MMA and his successful stints with the Ultimate Fighting Championship (UFC). Brock have beaten the absolute best in WWE including The Undertaker, The Rock, John Cena, Triple H, Randy Orton, Kurt Angle and so many more in his already Hall of Fame worthy wrestling career.
One of the biggest rivals of The Beast's journey had been Roman Reigns who was found to have his number on several occasions. He already has defeated Lesnar earlier this year at Wrestlemania to take his WWE Championship away from him to unify it with the Universal Title and carry both the belts around his waist with utmost pride.
ALSO READ – "I have not known the man to be racist," – When Dwayne Johnson got disappointed by Hulk Hogan's racist slurs in a leaked s*x tape for using the N- word
Who's the current favourite to emerge out as the winner between Roman Reigns vs. Brock Lesnar at Summerslam?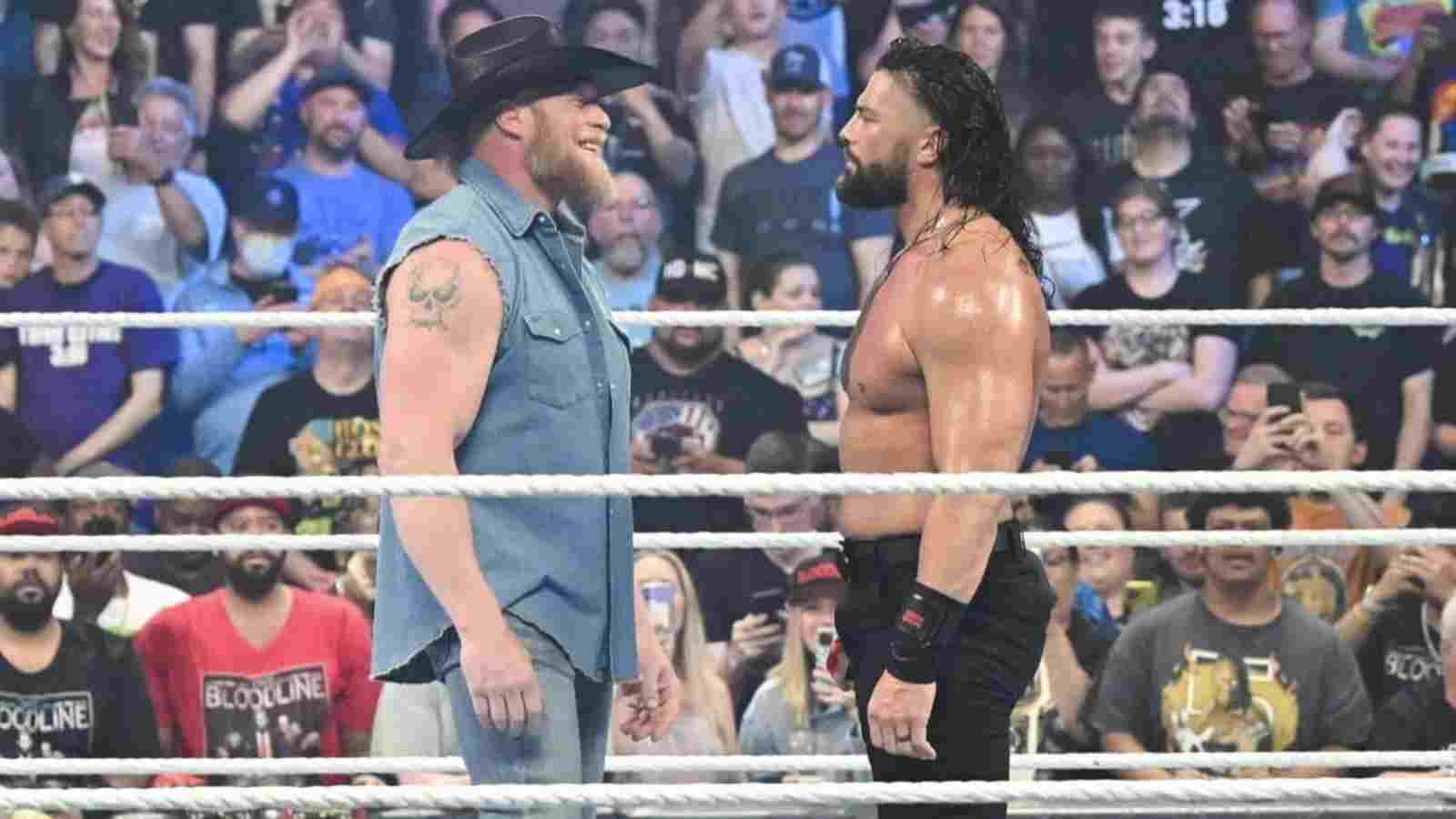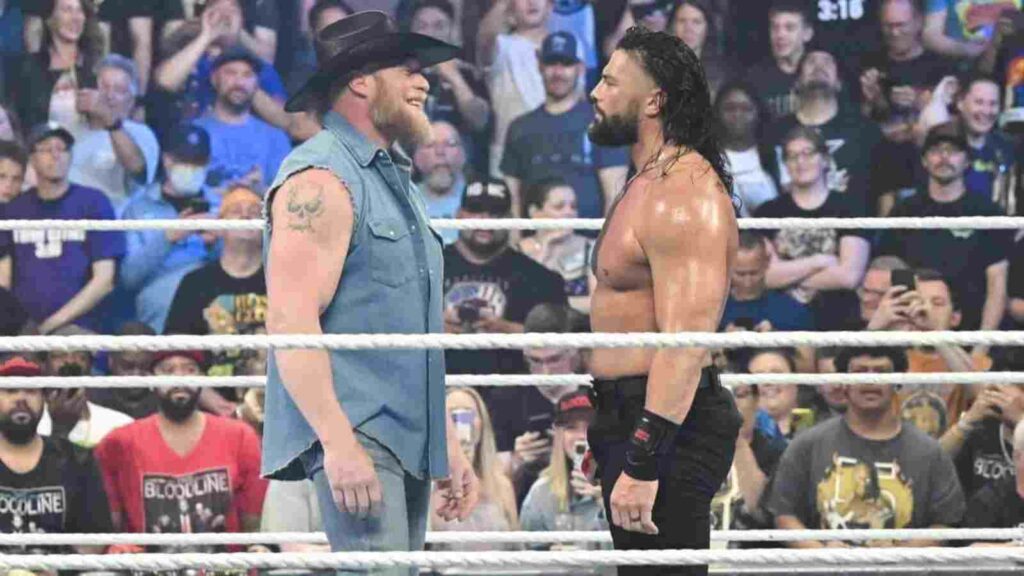 Roman Reigns have held the title for over 700 days and still counting but every streak has its own destiny else than this unstoppable reign as the current betting odds released by BetOnline suggest that Reigns is still the favourite to retain his Undisputed Universal Championship against Brock Lesnar.
The odds stand in the favour of The Tribal Chief at -200 and on the other hand Brock Lesnar have been acting as the Underdog there landing on +150. Well, we are getting closer to see whether these odds turns out accurate or not as Summerslam is around the corner.
ALSO READ – "Screw everybody"- When Triple H revealed about the advice he got from The Undertaker regarding his relationship with Stephanie
ALSO READ – "They don't need to be wrestling a lot"- Wrestling personalities weighs in on Roman Reigns' recent WWE schedule to that of legendary Hulk Hogan