At WrestleMania 30 in 2014, the wrestling world witnessed the most shocking WWE moment of all time. The Undertaker had the legendary undefeated streak of 21-0 going on at the Grandest Stage of Them All. Fans in attendance were eager to see The Phenom perform at the 30th anniversary of WrestleMania. Little did they know that they were about to be a part of a historical moment.
Brock Lesnar put The Deadman down for a three-count and the greatest streak in pro wrestling history was not a thing anymore. Since The Undertaker's streak has ended, it has been a topic of discussion for the wrestling world. WWE Hall of Famer, Kurt Angle recently discussed the ending of the streak on his own podcast, "The Kurt Angle show".
The former Olympic Gold medalist stated, "Undertaker should have retired undefeated [at WrestleMania]. That streak should have been set in stone forever. He should be the only undefeated wrestler from WrestleMania because he went that many years, he went what, 28, 29, 30 years".
Apart from Kurt Angle, many other wrestling legends have supported the claim of The Undertaker's WrestleMania streak never ending. Those legends include the likes of the former 14-time WWE champion, Randy Orton, as well. Orton even refused the proposal of ending the streak out of respect for The Deadman back in 2005.
However, many people also believe that one way or another, even a legendary streak such as The Undertaker's had to be ended. Well, everyone has the right to present their own perspective, as the debate regarding this topic still continues.
Related: WWE Hall of Famer thinks Brock Lesnar choosing Omos as his WrestleMania Opponent is a Great Idea
Kurt Angle believes Brock Lesnar rightly should've ended The Undertaker's undefeated streak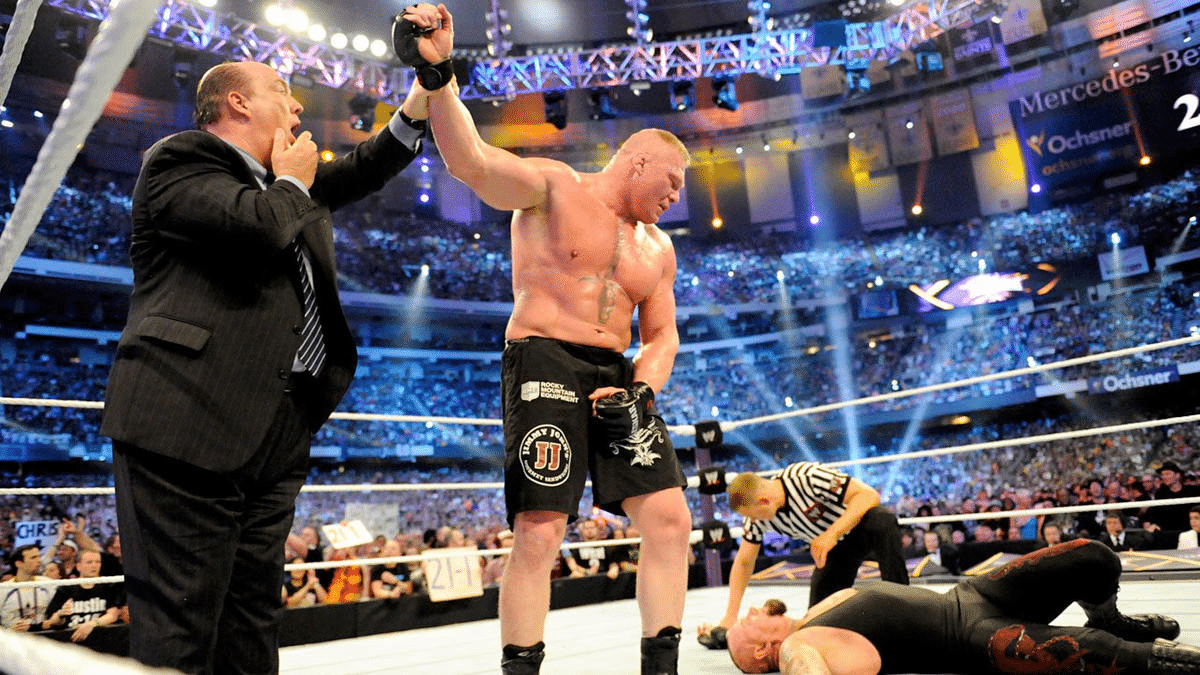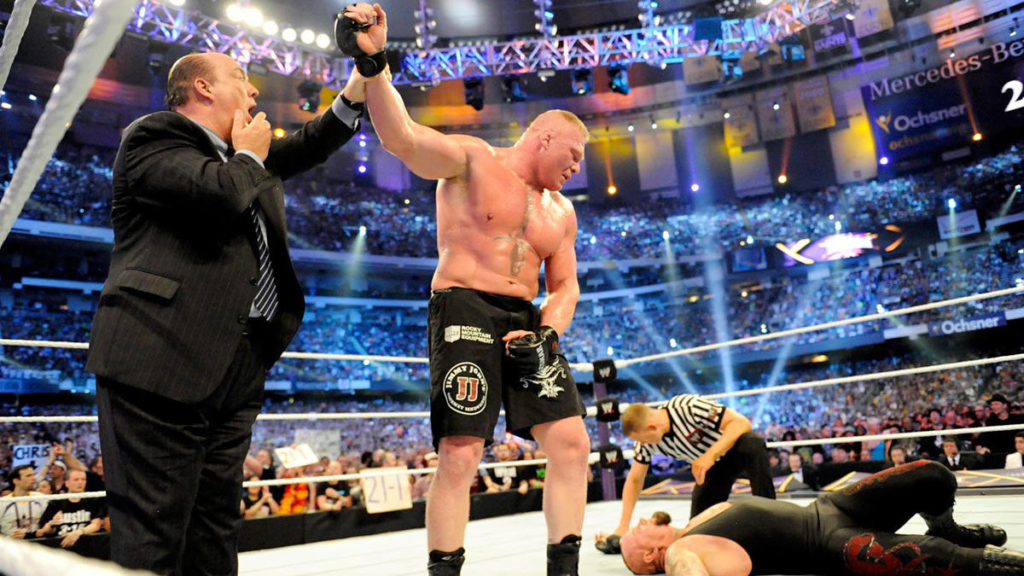 The Undertaker had previously conquered everyone in his legendary WrestleMania undefeated streak putting up the numbers to "21-0" heading into WrestleMania 30. The Phenom was set to square off against Brock Lesnar. The Beast Incarnate shocked everyone by conquering the greatest streak after taking The Deadman down.
Kurt Angle also mentioned Lesnar to be the right person to end the streak, if it were to happen. "If you're going to have somebody beat him, it should be someone as legitimate as Brock Lesnar". The Olympic hero concluded.
Many might have hated the idea of Brock being the chosen one to defeat Taker at Mania. However, it can't be denied that the victory helped elevate Lesnar as a legit beast and established him as a final boss in the WWE.
In case you missed it: