Seth 'Freakin' Rollins again put up one of the best matches of the night. Rollins faced off against Omos at WWE Backlash 2023, in what many expected to be a disappointing match. However, all predictions were proven wrong, as the two delivered a stellar performance.
However, the first half of the match would be dominated by Omos, as he delivered Rollins with a beating of his lifetime. Omos' power and strength were at display as she threw Rollins all over the ring. However, The Visionary's agility and stamina outdid Omos, and he put forward a major comeback.
However, all hopes were nearly lost when Omos kicked out of two stomps and a frog-splash. Despite this brutal offense from The Nigerian Giant, Seth Rollins did not lose hope and fought back. He came back stronger and defeated Omos with one of the best moves of the night.
Fans would be left in awe, as Rollins climbed up to the top rope and delivered a super-stomp to Omos' skull to seal the victory. The moment was praiseworthy, and Twitter erupted as Rollins performed the maneuver.
Related: Watch: Bad Bunny leads the charge of LWO to save Rey Mysterio from The Judgment Day's beatdown
WWE fans react to Seth Rollins' super stomp to Omos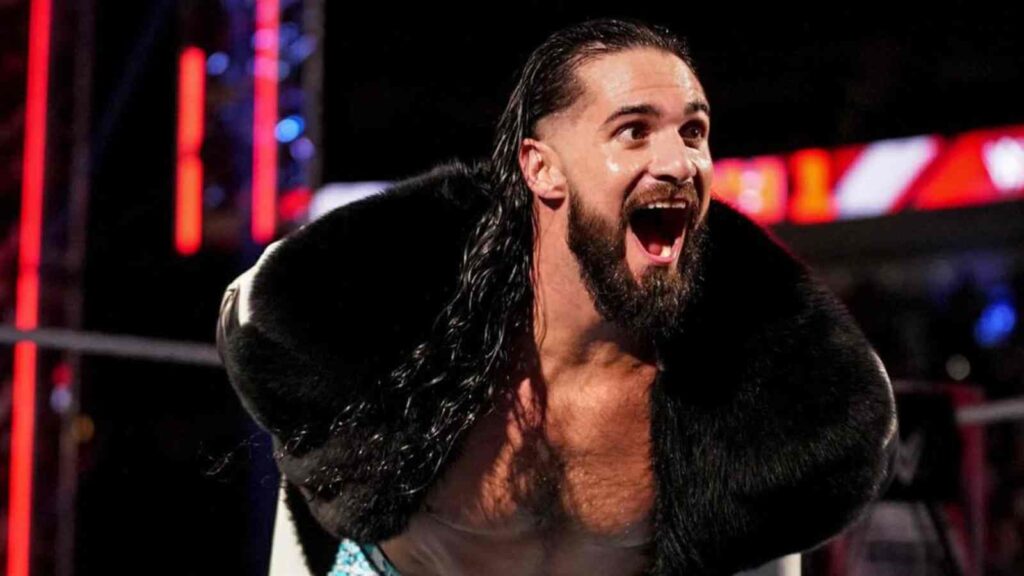 Wrestling fans were handed a special moment as Rollins modified his usual finisher. He would perform a super stomp from the top rope to seal the victory in Puerto Rico. However, as soon as Rollins performed the move, the crowd went crazy, and Twitter came together to react to it. Here are some of the reactions.
However, with Rollins now done with Omos, whom do you guys think he has his eyes set on? The most ideal idea would be Rollins going after the new WWE World Heavyweight Championship on RAW. After this feud, Omos is left without an opponent as well. With Omos now undrafted as well, what is his next challenge?
However, at Night of Champions in Saudi Arabia, a new champion would be crowned. And do guys think Seth Rollins might be the one there?
In case you missed it:
Do follow us on Google News | Facebook | Instagram | Twitter