Dwayne Johnson is one of the biggest names in the Hollywood Industry. Prior to his debut in Hollywood, he was known as The Rock in the world of professional wrestling. He has remained in the top of both the wrestling and the movie industry for as long as one can remember, and is one of the highest paid actors Hollywood.
Dwayne Johnson debuted in WWE in 1996 as Rocky Maivia. Although he wasn't liked by the fans initially, he quickly rose to fame after turning heel and adopting The Rock persona. However, he left WWE in 2004 after landing the role of the Scorpion King in The Mummy 2.
A sequel called The Scorpion King, which had Johnson as the main lead followed the movie. It was his first breakthrough in the movie industry, and little did the world know, it was just the beginning of his extraordinary career.
Despite being a well established WWE star, Dwayne Johnson's heart lay in the movie industry. His first solo movie, The Scorpion King landed him a paycheck of $5.5 million. This was recorded in the Guinness Book of World Records as it was the highest salary ever given to a new actor in the Hollywood industry.
He would go on to become one of the highest paid actors in the film industry, starring in huge blockbusters.
His list of critically acclaimed movie include San Andreas, the Jumanji series, Black Adam, Central Intelligence to name a few. His movie, Jumanji: Welcome to The Jungle was one of his biggest movies, earning him huge fame and establish him as one of Hollywood's biggest stars. Some would say leaving behind the world of wrestling proved to beneficial for him.
Related: Why does Dwyane 'The Rock' Johnson dislike Logan Paul?
Will Dwayne Johnson return to WWE anytime soon?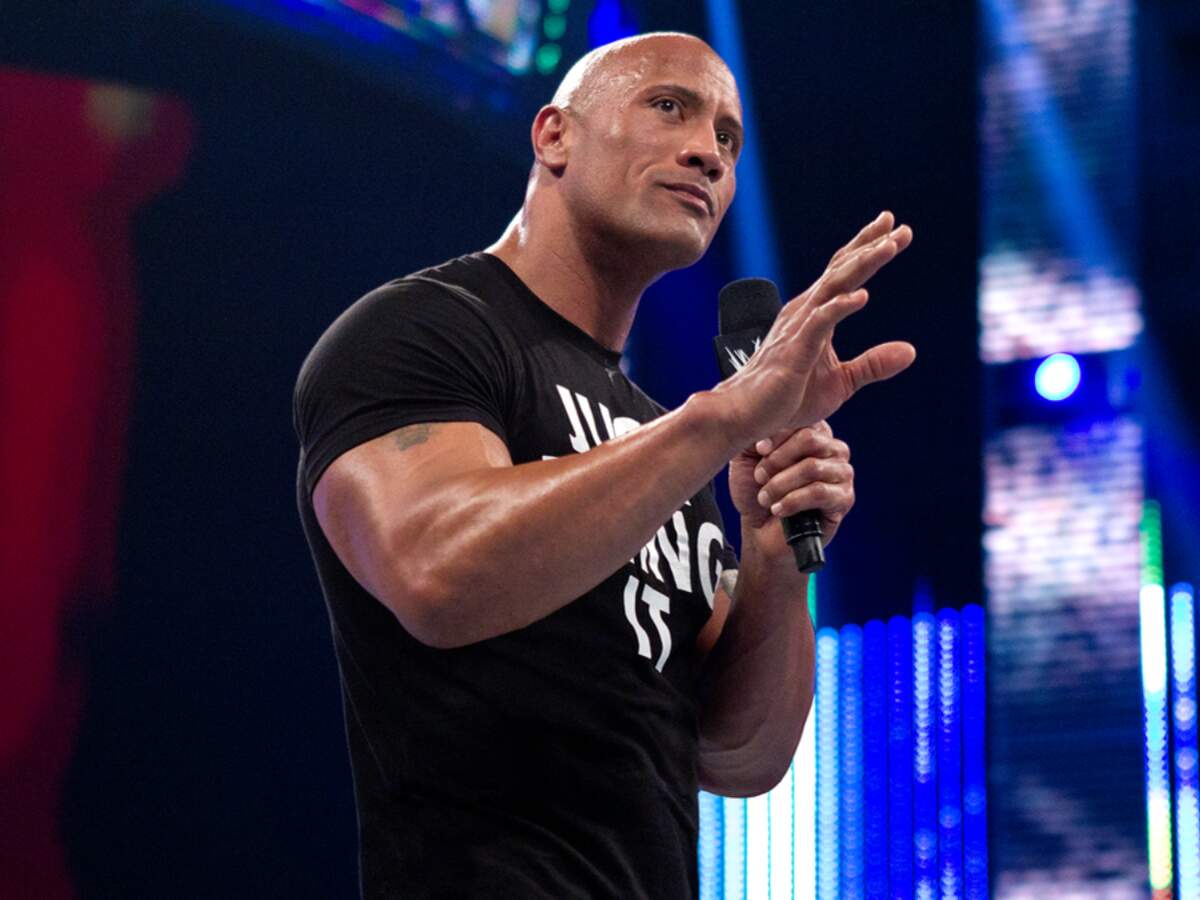 While it has been rumored for a pretty long time now, The People's Champ is yet to make his return. He was originally planned to face Roman Reigns at WrestleMania 39, but they were scrapped after he pulled out of the match. Since then, fans have been waiting for The Rock to make his long-awaited return.
During the WrestleMania weekend, The Rock hinted at a possible return in a video on Twitter. In the video, he addressed the WWE Universe and the fans, encouraging them to fully enjoy The Show of Shows. He then addressed his cousins Roman Reigns and The Usos, saying that he will meet them down the line. This led to many speculations, with fans wondering if The Rock was the next opponent planned for Reigns.
It would be a match for ages for The Rock to go up against his cousin, Roman Reigns. But if that ends up happening at all, remains to be seen.
In case you missed it: