WWE Smackdown live results: This is the fallout episode from WWE Hell in a Cell 2021. But the show will be headlined by Universal Champion Roman Reigns' open challenge. The Tribal Chief will also be coming out to celebrate his win against Rey Mysterio, last week.
A mixed Tag Team match has also been scheduled where Bayley and Seth Rollins will team up to face Cesaro and Bianca Belair.
Stay tuned here to catch all the WWE Smackdown live results.
WWE Smackdown live results: Roman Reigns' open challenge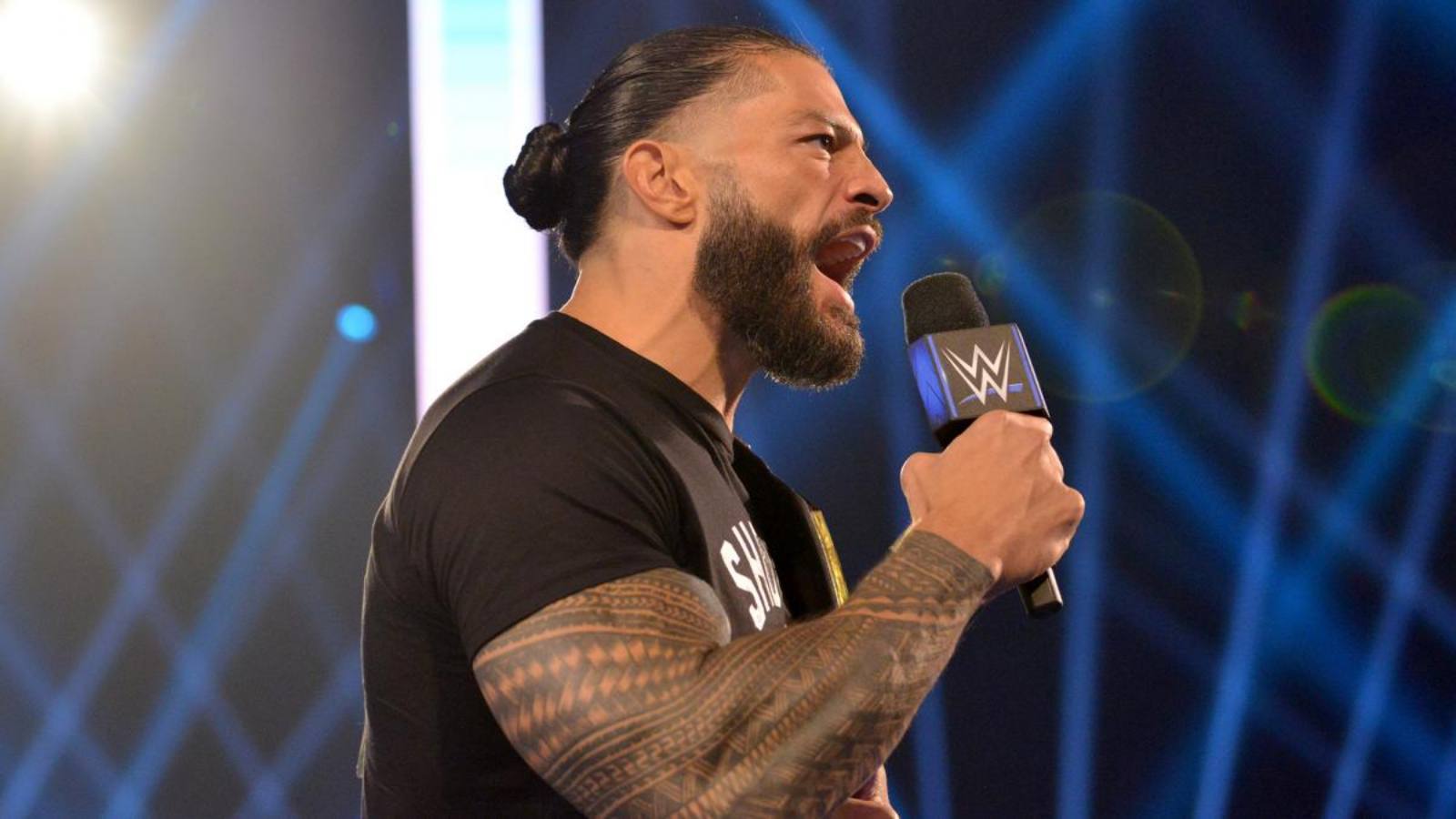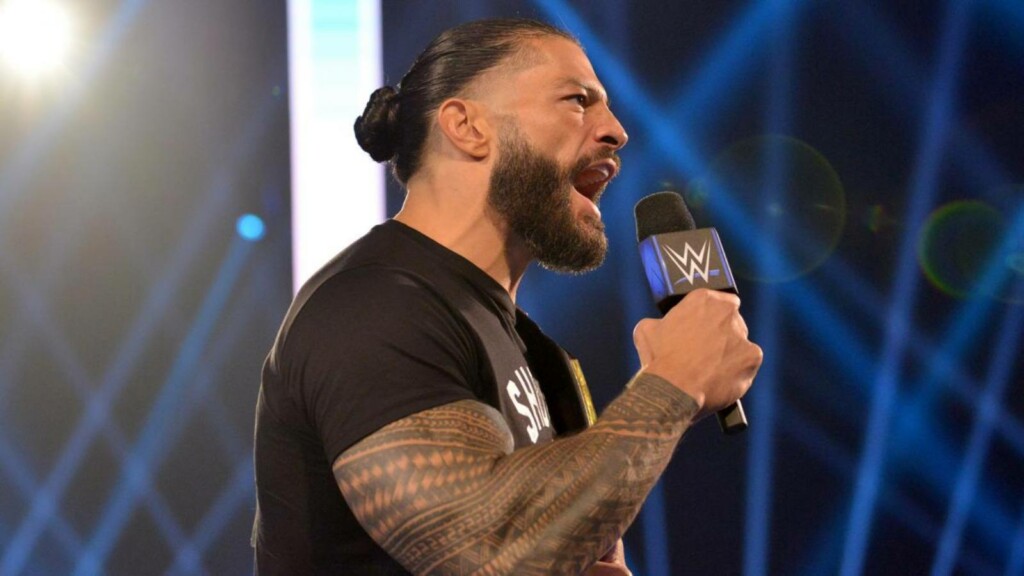 WWE Universal Champion will be coming out on Smackdown to celebrate his historic won over Rey Mysterio, inside the Hell in a Cell. He has even issued an open challenge to the entire roster. A new feud might kick-off or an older feud might get renewed tonight.
Heyman says he has many flaws but being inarticulate is not one of them. They are here to acknowledge the Tribal Chief, this footage speaks almost as the same way as he does. We see footage of Roman Reigns beating up on Dominik and Rey Mysterio.
Heyman says the Fiend got frightened, Strowman got slaughtered, Kevin got KO'd, Edge and Daniel Bryan got pinned, stacked, emasculated, neutered, embarrassed, humiliated at WrestleMania, shipped off.
Bryan was man enough to come back and he got shipped right back out. Cesaro got clobbered and the Mysterio's got launched, literally, figuratively, metaphorically, straight to hell. He says in less than a year, Roman has wiped out the entire division. And the Tribal Chief will have to change course in something that has never been done on network television before.
Roman will enlighten everyone because they have no other choice. Edge's music hits and he gets in the ring. A right hand by Edge and Roman is sent to the outside. A clothesline by Edge off the ring apron. Edge throws Roman back into the ring but Roman with a Superman punch.
Roman goes to the outside and grabs a chair. Edge hits a spear. Edge places Roman's head on the chair and he grabs another chair from the outside. Jimmy runs to the outside and a right hand knocks Edge down.
Jimmy goes to throw Edge into the ring steps but Edge reverses it throwing Jimmy into the steps. Edge spears Jimmy through the barricade. Roman and Heyman are standing on the ramp.
WWE Smackdown live results: Dolph Ziggler vs. Jimmy Uso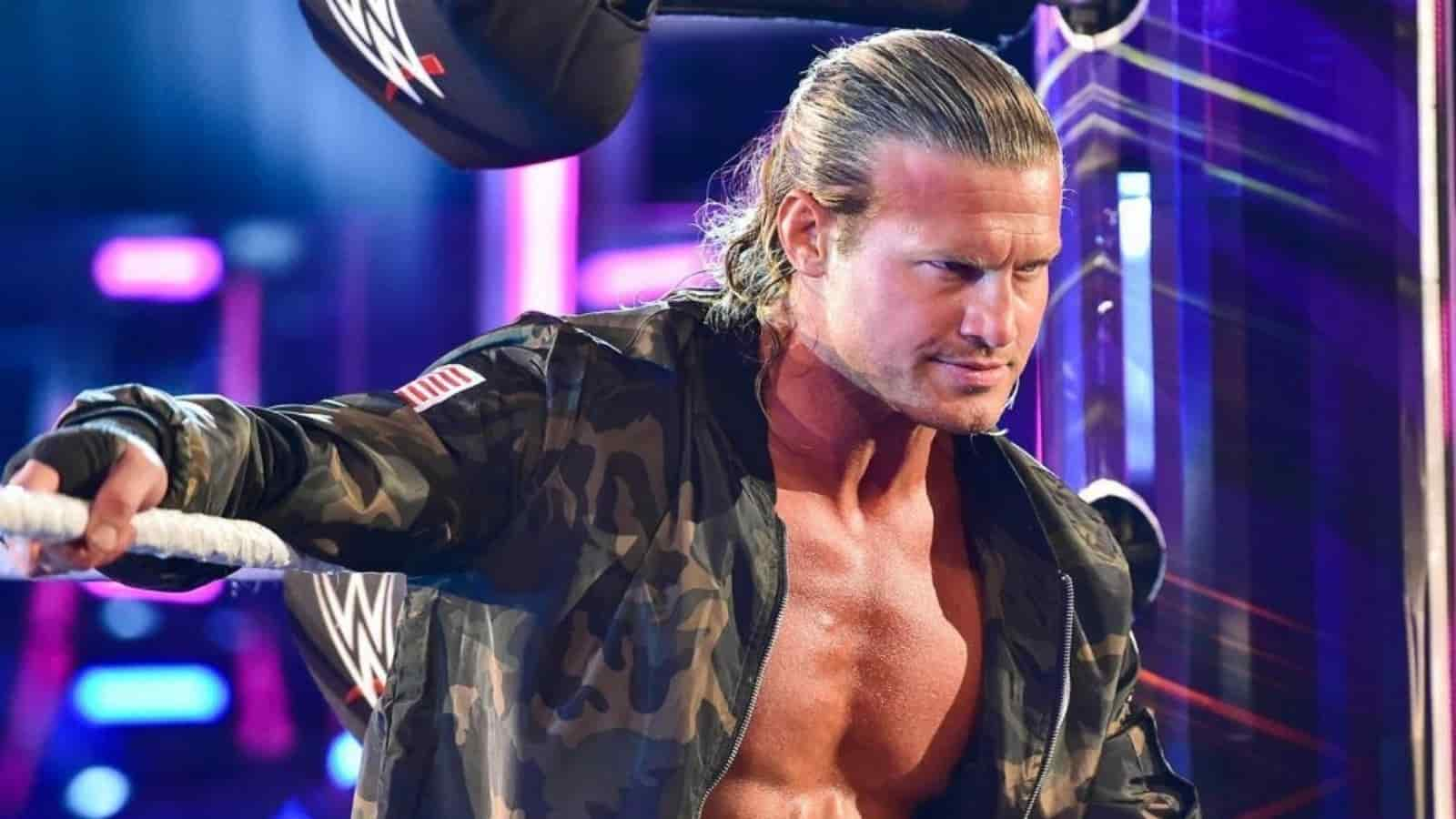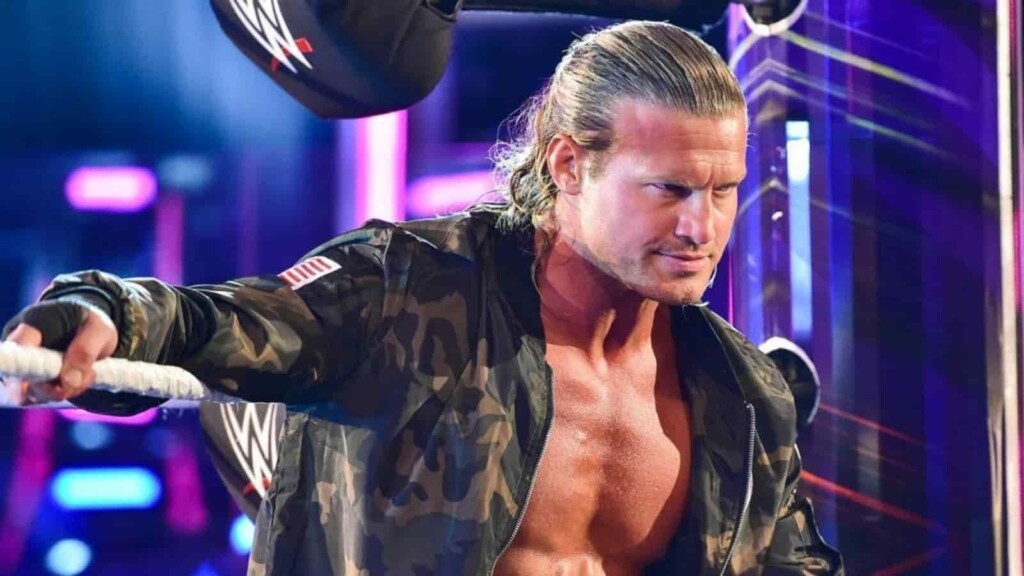 The bell rings and a shoulder block by Uso. Uso followed it up with a kick to the side of the head. Dolph countered with an elbow to the midsection followed by a dropkick by Dolph. A sleeper by Dolph and he throws Jimmy in the corner. Jimmy hits a back elbow and kicks Dolph away.
Jimmy throws Ziggler to the outside. Jimmy runs to the ropes for a suicide dive but he lands on Roode. Ziggler with the Zig Zag into the ring steps.
Uso hits a clothesline in the middle of the ring followed by a Samoan drop. Uso goes for the super kick but Ziggler moves out of the way. Ziggler hits the neck breaker. Both men exchange right hands and Uso hits a super kick for the win.
Result: Jimmy Uso def. Dolph Ziggler
WWE Smackdown live results: Liv Morgan vs. Carmella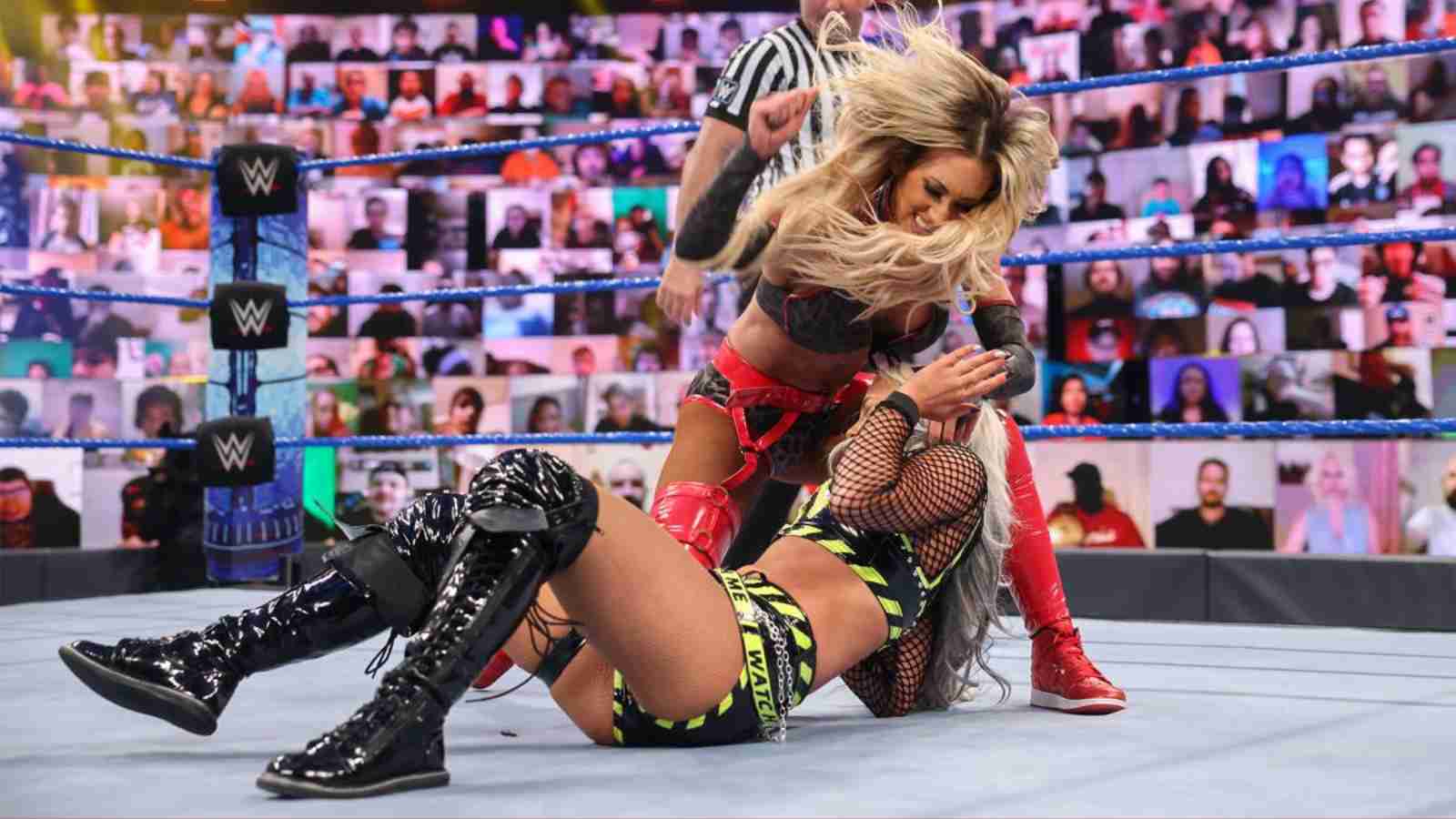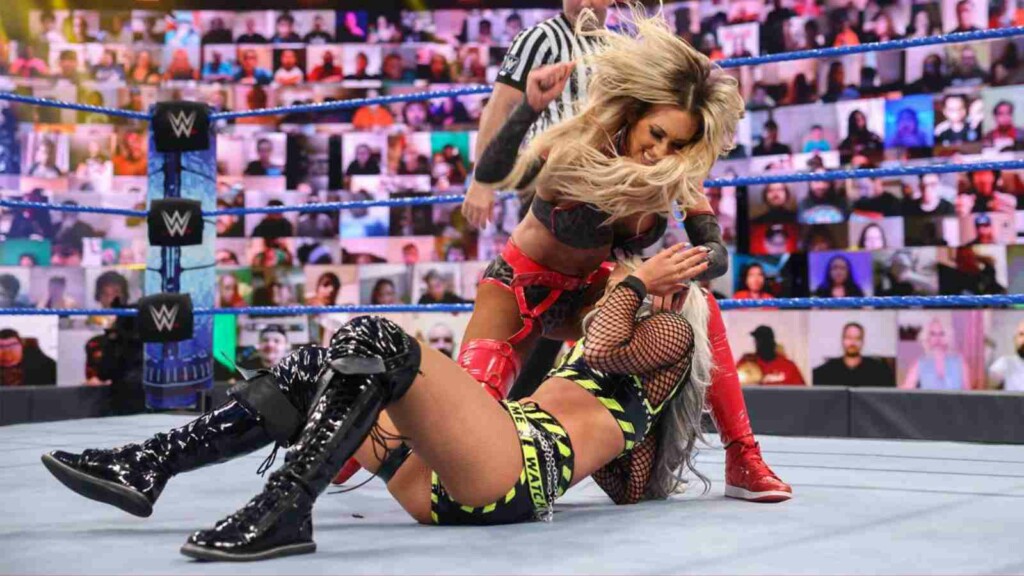 If Liv Morgan wins the match, she qualifies for the Money in the Bank match. Carmella has already been announced to be a part of the PPV.
Carmella slams Liv's face into the ring apron and throws her in the ring. Carmella follows up with a super kick and a back elbow. Carmella taunts Liv as Liv knocks her down. Liv climbs the top rope but Carmella counters with a kick to the face. Carmella hits a head scissor take down but Liv reverses it into a cover for the win.
Result: Liv Morgan def. Carmella (Qualifies for Money in the Bank)
WWE Smackdown live results: Big E vs. Apollo Crews (Money in the Bank Qualifier match)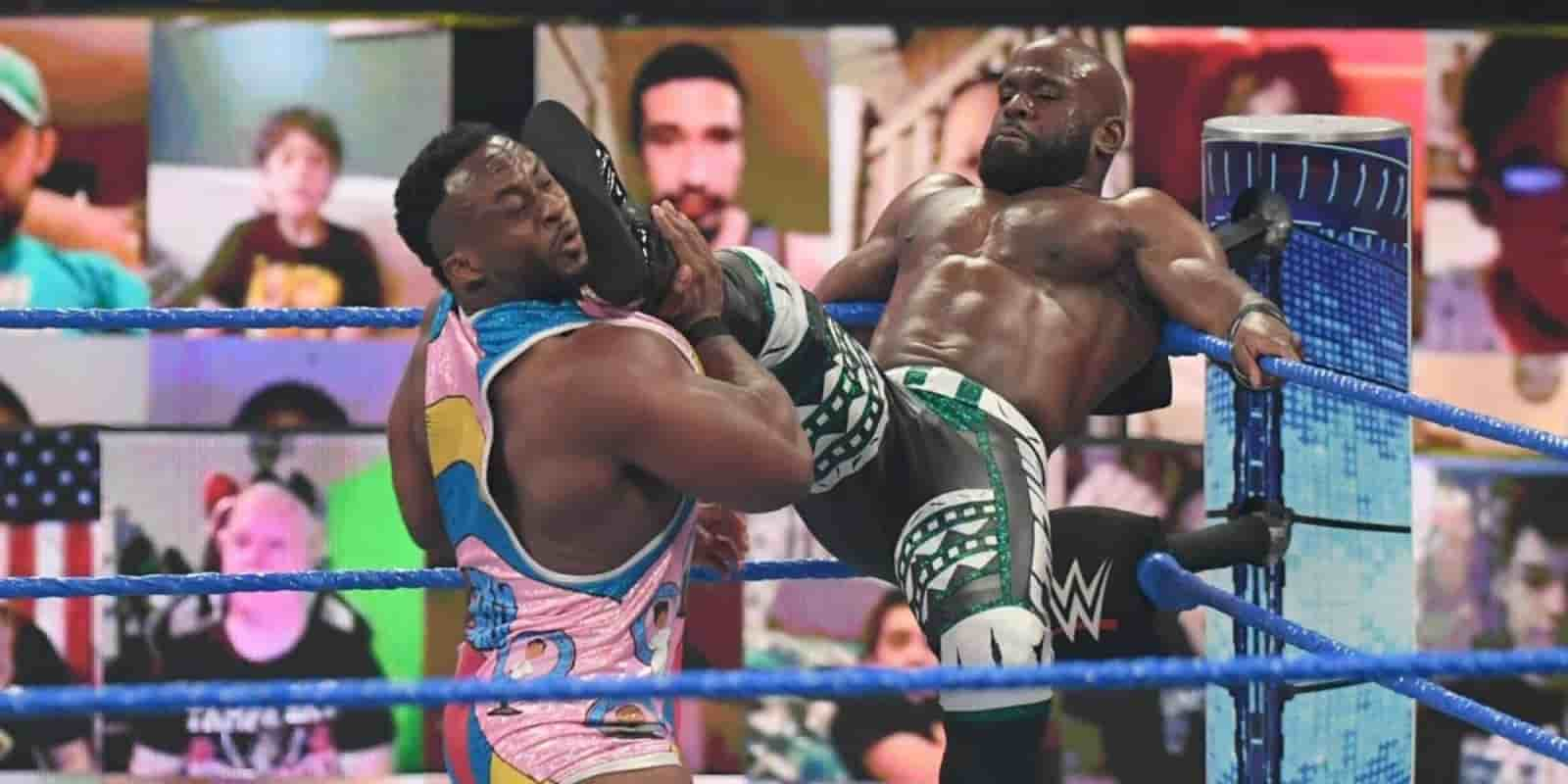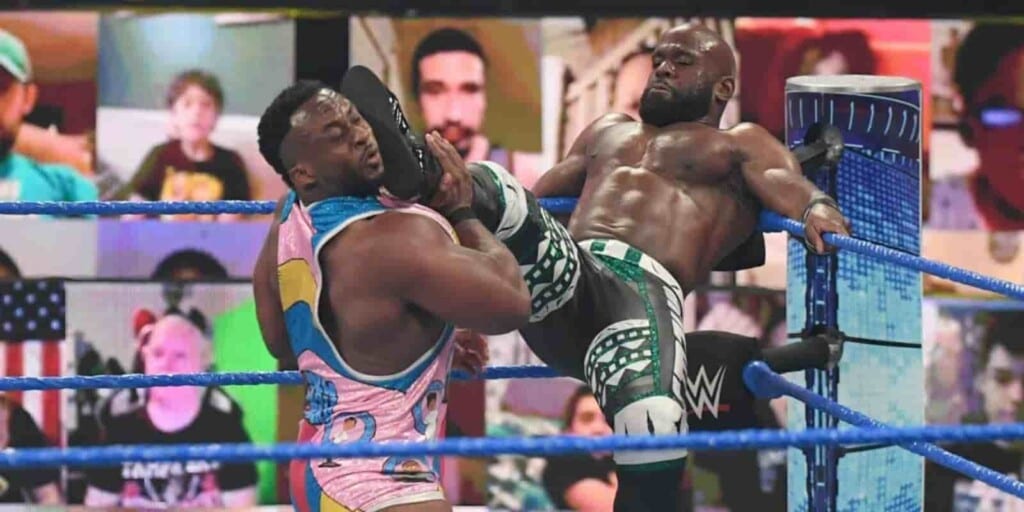 Big E shoves Crews to the outside as the match begins. Crews gets back in the ring but Big E hits with a back elbow followed by a clothesline. Apollo rolls onto the ring apron and hits the death valley driver.
Apollo goes for the belly to belly but Big E counters with an overhead throw. Big E manages to hit a belly to belly. He runs to the ropes and hits the big splash. Big E goes for the Big Ending but Apollo manages to counter with a right hand.
Apollo hits a German suplex followed by a second and a third. He then went for the Angle Slam but Big E landed on his feet and Big E applied the stretch muffler submission as Commander Azeez pushed the ropes towards Crews and enabled a ropebreak.
Crews hits another German suplex. The referee is distracted and Azeez throws Big E into the barricade. He goes for the Nigerian Nail but the referee sees him and ejects him from the ringside. Back in the ring Big E hits the Big Ending for the win.
Result: Big E def. Apollo Crews (Qualifies for Money in the Bank)
WWE Smackdown live results: Coronation of Shinsuke Nakamura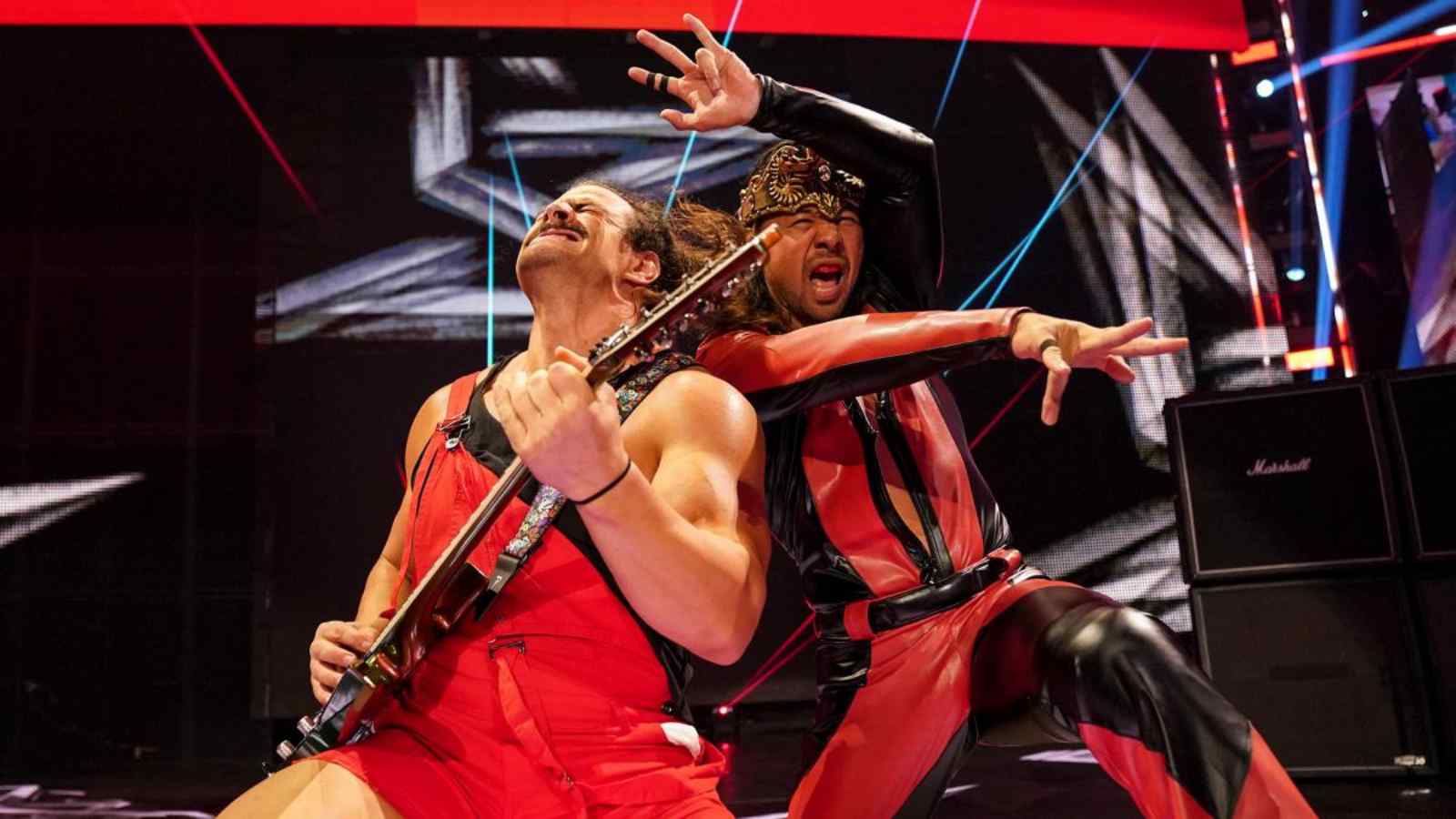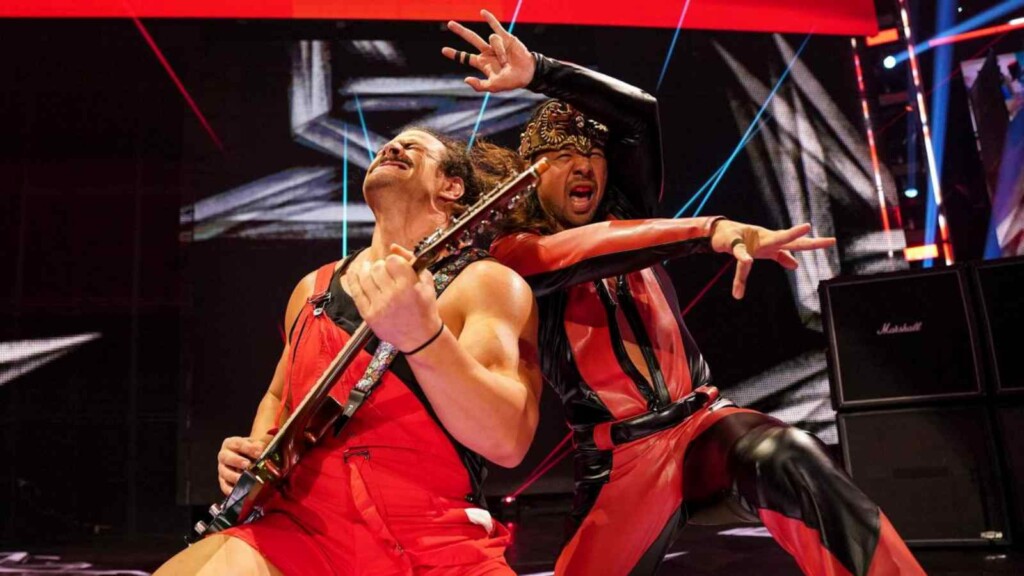 Ric Boogs is in the ring and he introduces Shinsuke Nakamura to the ring. Nakamura is dressed in white. He gets in the ring and sits on a throne. Ric places the crown on Shinsuke's head. Pat McAfee stands on the announce table and smashes two water bottles together.
Kayla Braxton is backstage with Corbin as she asks him about last week. Corbin says he lost his crown, his investments. Corbin looks sad and says what's the point as he walks away.
WWE Smackdown live results: Seth Rollins and Bayley vs. Cesaro and Bianca Belair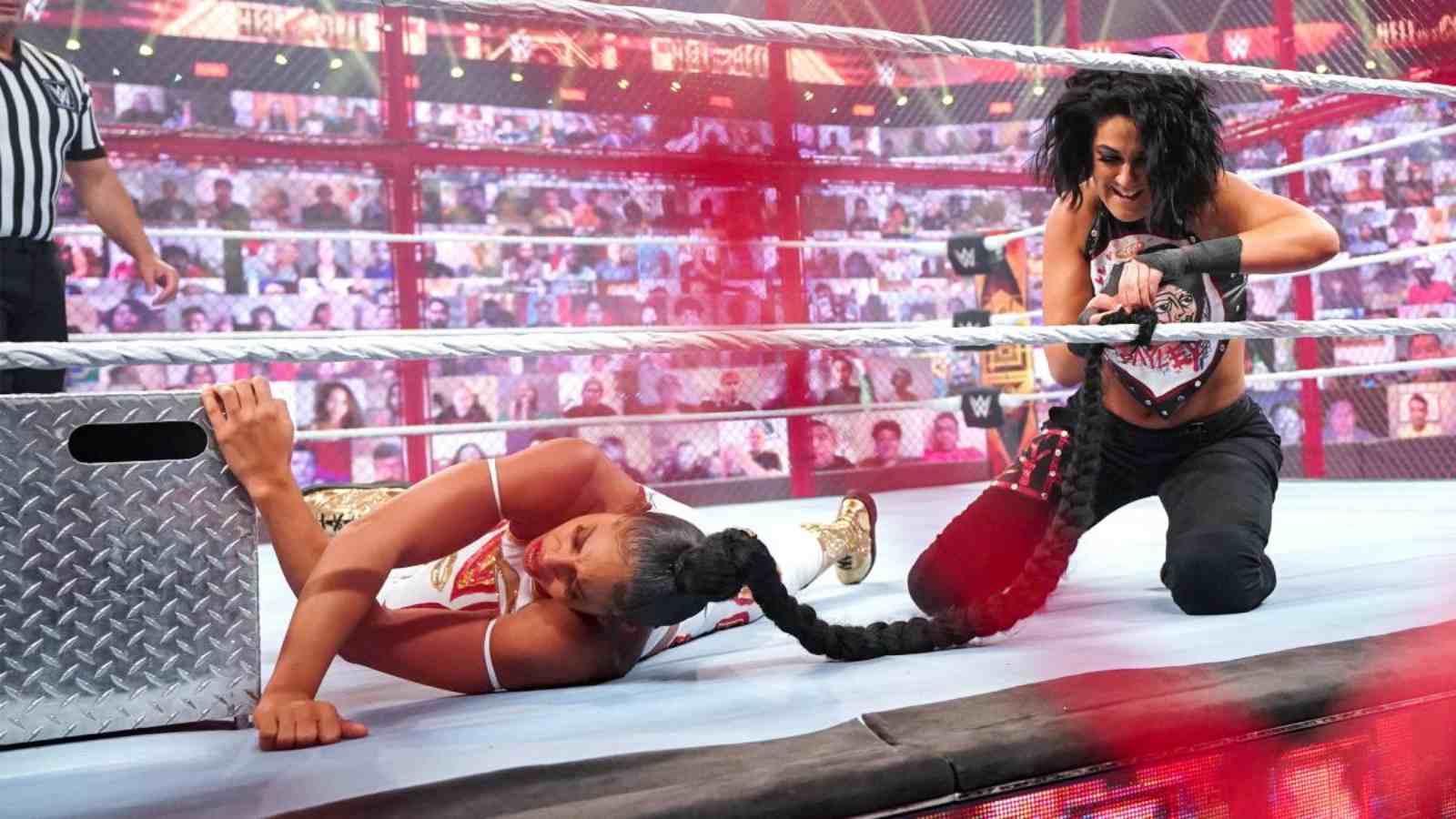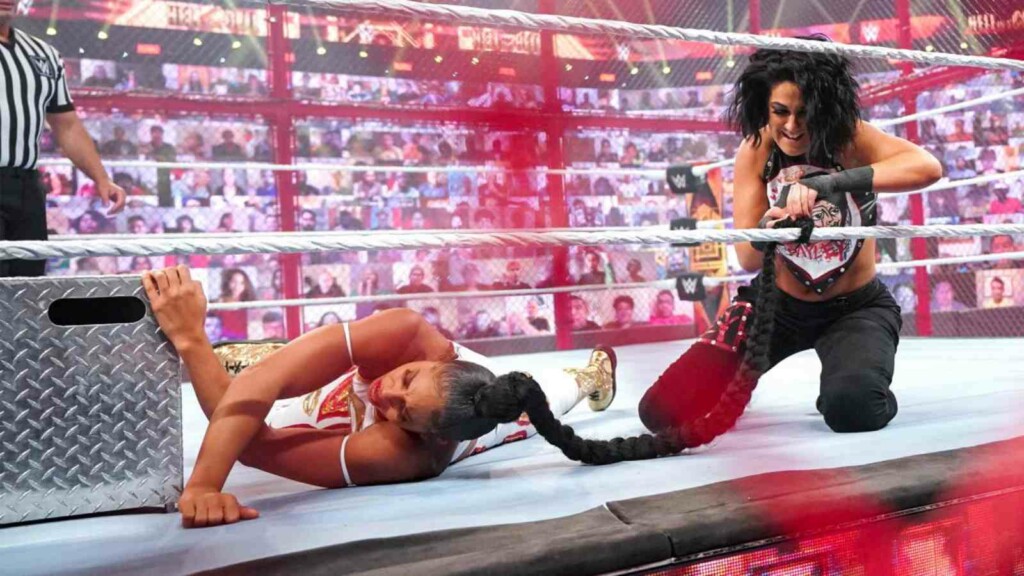 Seth Rollins defeated Cesaro at Hell in a Cell, whereas Bianca Belair successfully defended her Smackdown title against Bayley. But the bad blood between these parties has not died down. Rollins will be teaming up with Bayley for another battle against Cesaro and Belair.
Cesaro and Rollins kick off the match. Cesaro hits a back breaker as Bianca is tagged in. She clotheslines Bayley down followed by a shoulder block. Seth is tagged back in as Cesaro chases him outside the ring.
Cesaro ran towards Seth but Seth slammed him into the turnbuckle. Seth hit a chop to the chest but Cesaro fights back. But Seth continued his dominance with a snap mare take down followed by a kick to the back of the neck. But Cesaro lifted Seth up but Seth dropped down to his feet. Bianca is tagged in.
Bianca gut a dropkick onto Bayley. She sent Bayley to the ropes and hit her with a back breaker followed by a standing moon sault. Bayley rolled to the outside. Bianca ran towards Bayley but Bayley threw her onto the barricades before sending her into the ring steps.
Cesaro is tagged back in and he knocked Seth to the outside. Cesaro swings Seth around and goes for the sharpshooter but Bayley distracted him. The Swiss Cyborg hit a corkscrew uppercut followed by the Neutralizer.
Bayley jumps onto Cesaro as Seth hits Cesaro, knocking him down. He goes for the cover but Bianca breaks it up. Cesaro and Seth fight on the outside. Bianca goes for the KOD but Seth bumps into Bianca. Bayley hits a running knee followed with the Rose Plant for the win.
Result: Bayley and Seth Rollins def. Bianca Belair and Cesaro
WWE Smackdown live results: Mixed Tag Team segment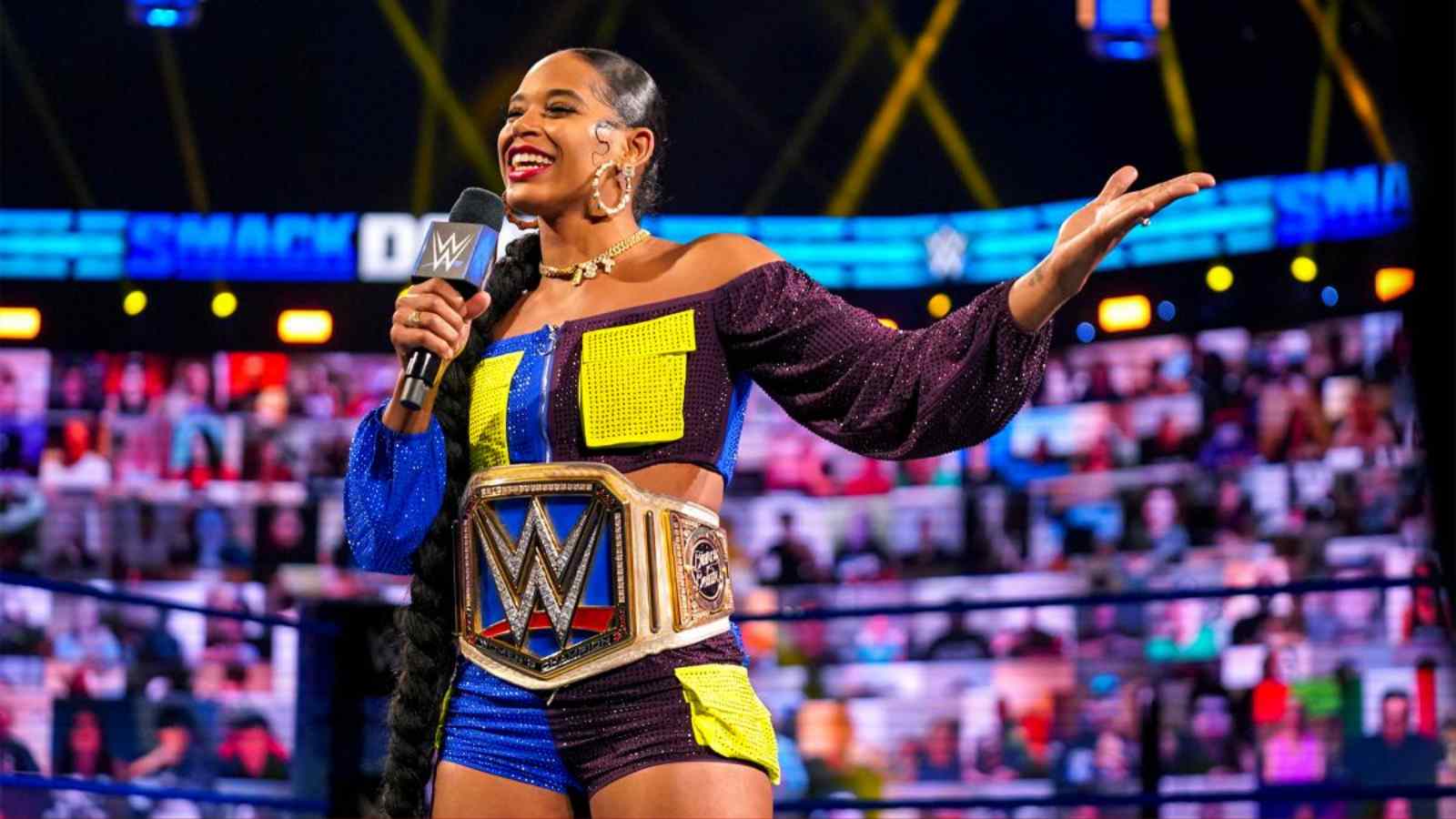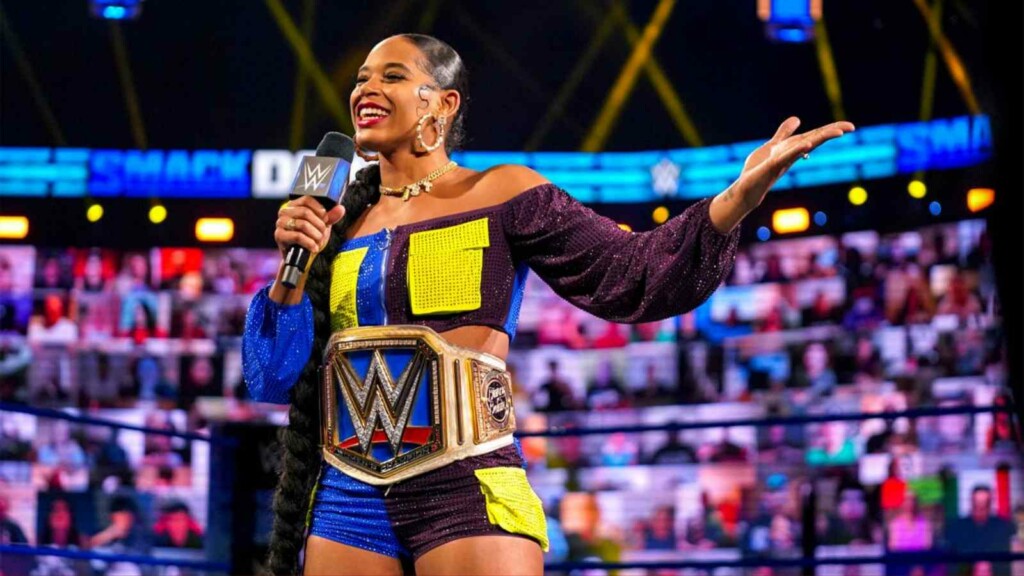 Out comes Bianca Belair to the ring. She says what a night. It's Friday, we are on the road to Money in the Bank and three weeks out from being in front of a live crowd. And tonight, she is about to beat Bayley again.
But after she won at Hell in a Cell, she has not been able to stop celebrating. She says Bayley threw everything at her, ladder, chairs and kendo sticks. She says despite all the pain, she can't stop smiling because she walked out with the Women's Championship.
She did not allow a bully, to get to her. And to anyone out there that is struggling or dealing with their own Bayley, to let this be a reminder.
Seth's music hits and he says it's a night celebrating with the Women's Champion. And they are celebrating because at Hell in a Cell, they both overcame adversity. Bianca a little but he overcame a huge amount of adversity.
Rollins says Bianca didn't dominate. She squeaked by Bayley. But that's no reason not to celebrate. Seth goes for the high five but Bianca refuses. She asks him who he thinks he is talking to. Bianca tells him he is teaming with Bayley and Seth says he knows that but he knows Bayley will come out and beat her up and they won't be able to do that after.
Out comes Bayley and she tells him not to waste his time with Bianca. She says she heard Bianca bragging and that's not the kind of champion these people deserve. Bianca knocked her down and Seth boke up the brawl.
WWE Smackdown live results: Jimmy Uso will be the right hand man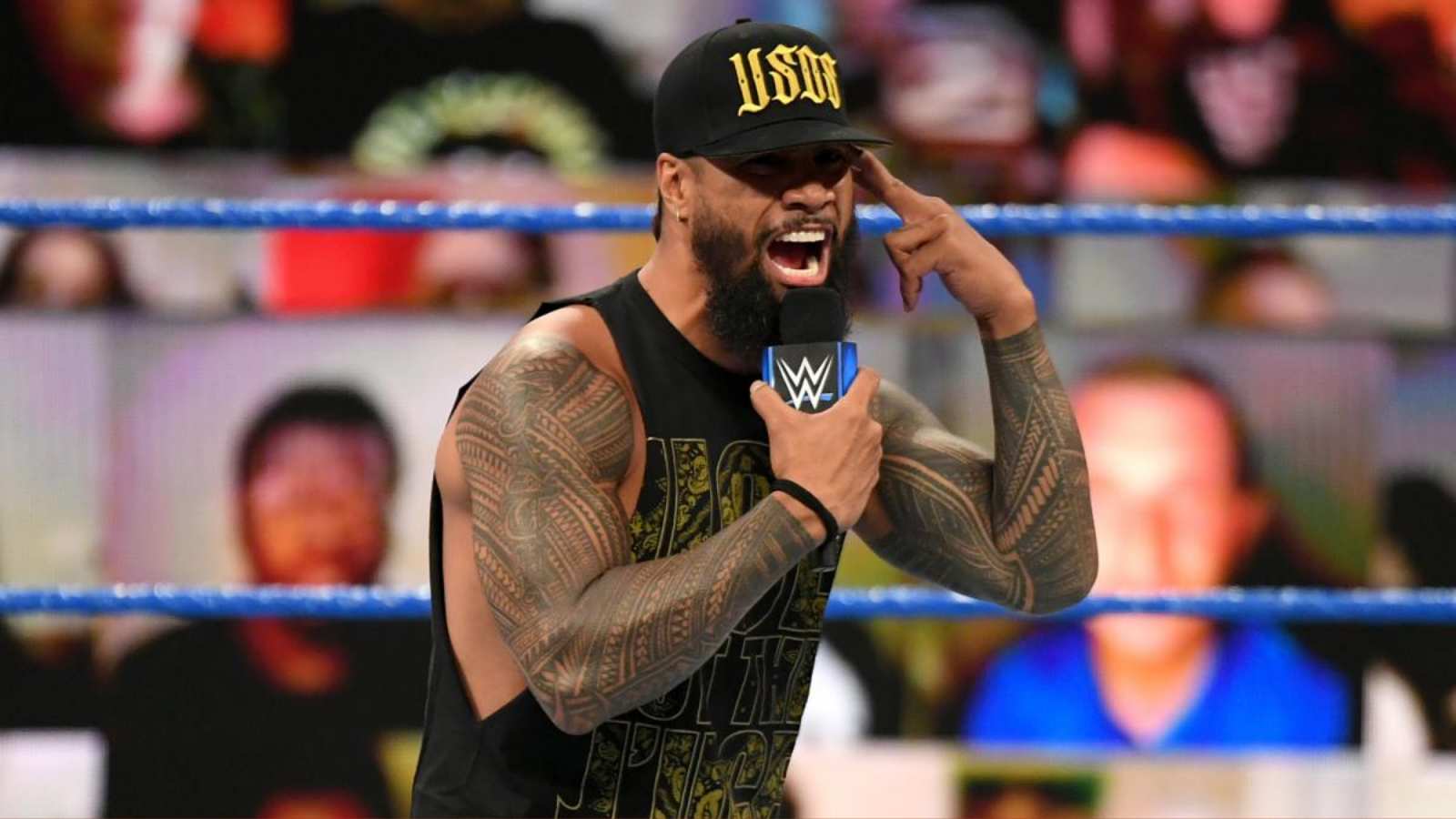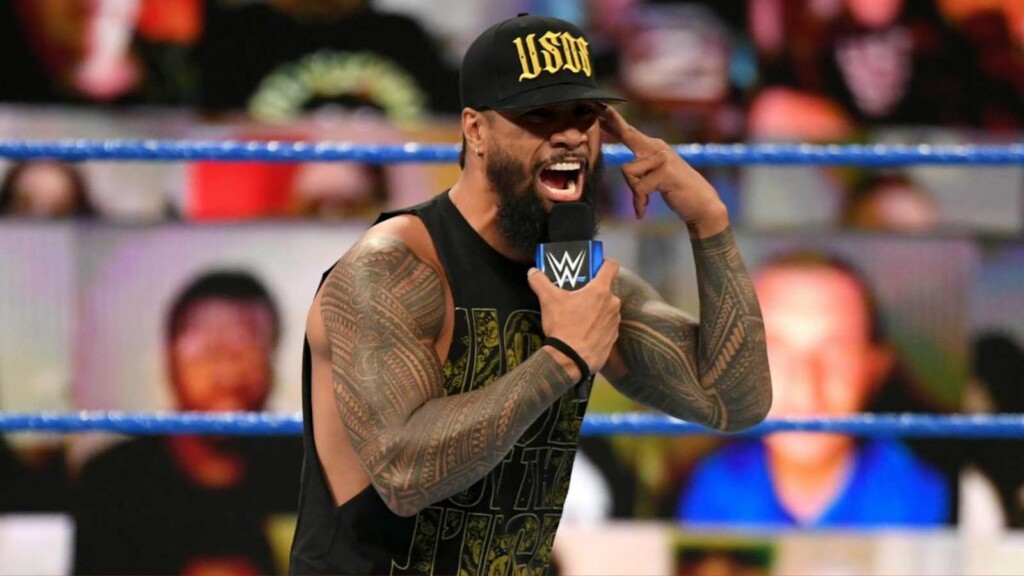 The show kicked off with a backstage segment between Reigns and Heyman. Heyman tells Roman that while the Mysterio's are in their hospital beds, they are acknowledging their tribal chief. In came Jimmy Uso as Roman stood up and asked him where Jey is and Jimmy tells him he is a no show tonight.
Roman says he takes him from being one of the Uso's all the way to being main event Uso, the right hand man. And he doesn't show up for work. Jimmy says he understands why Jey wasn't there. Roman said that Jimmy will be his right hand man and Jimmy says he's not saying that but he can do what his brother does. Roman tells him to prove it.
Also Read: Sasha Banks Net worth, Income, WWE Career, Personal life and more