The 39th edition of WrestleMania is officially in the history books now. In what unfolded as two epic nights of high-quality drama and unparalleled entertainment, everything has settled into the rear view. From iconic clashes to unforgettable moments, it would be safe to argue that this year's pop-culture extravaganza pleased everyone, until the devastating end for Cody Rhodes.
However, instead of bragging about what transpired last night during the main-event, let's look at some of the top-class superstar entrances from both nights. There were tons of special themed entrances for some of the best out there. Following are 5 of the premier ones that WWE had to offer in Los Angeles.
Discover more: WATCH: KSI disguises himself as a Prime bottle mascot to assist Logan Paul at WrestleMania 39
#5) Bianca Belair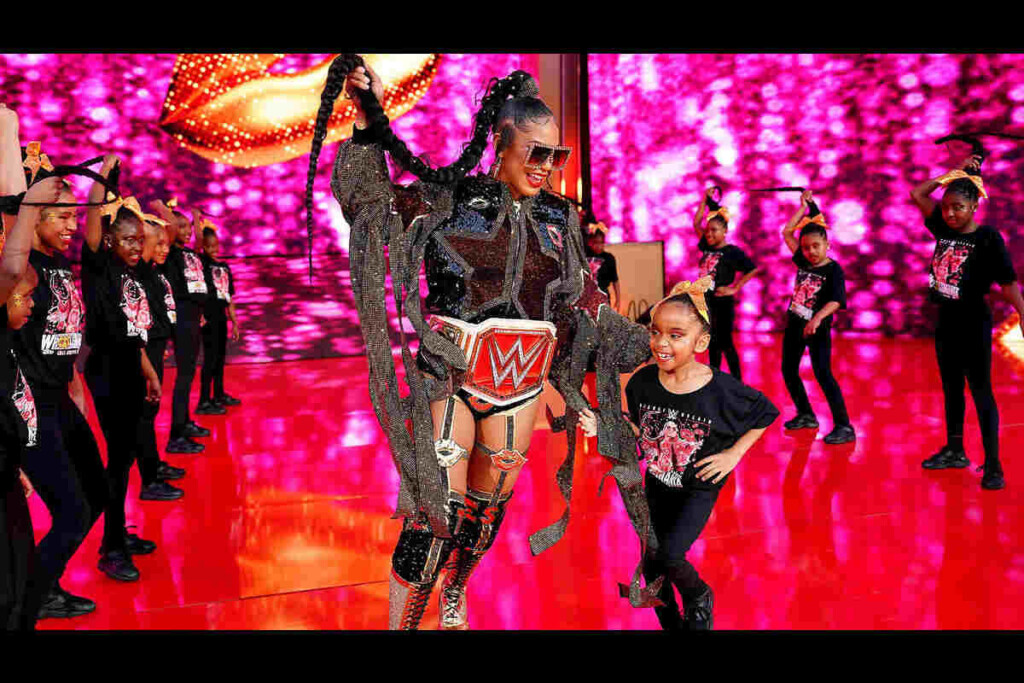 The EST of WWE Bianca Belair undoubtedly had the best female entrance at WrestleMania this year. She was welcomed by the insanely young and talented Divas of Compton who performed on the stage. Once Belair made her way out, she personally went to one of the confortionists to calm her down. It was later revealed during the Mania presser for Sunday by Triple H that the young lad tragically lost her mother earlier that morning. Hence, Bianca Belair's act was greatly justified and classified special.
#4} Brood Edge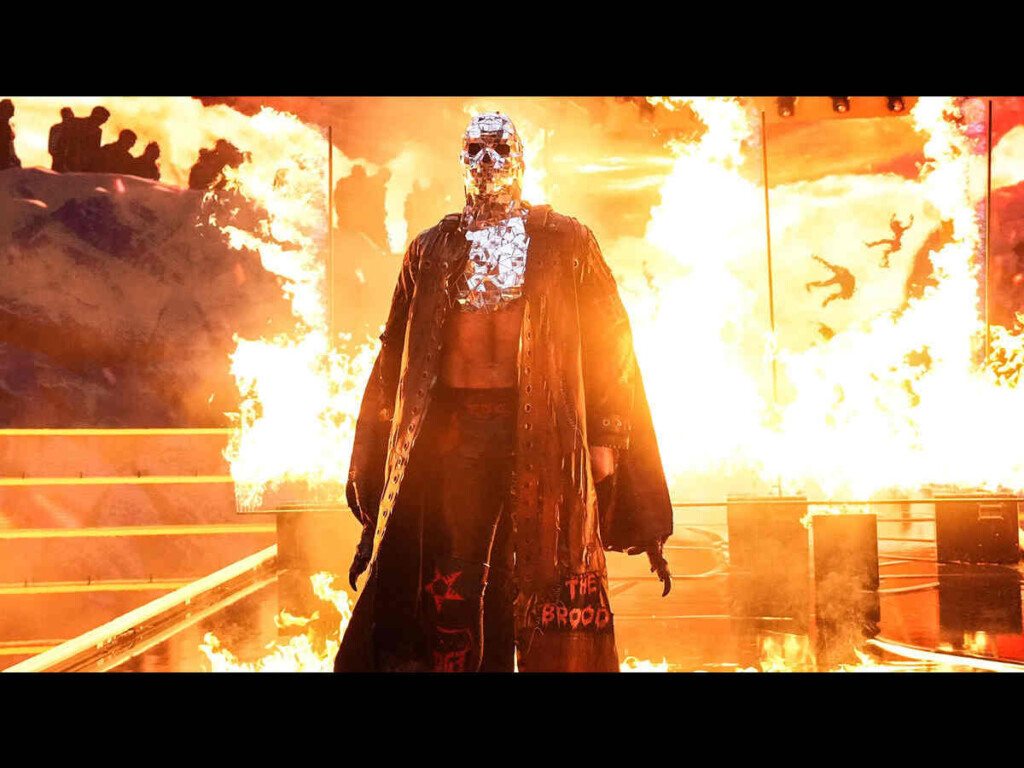 As previously rumored, Edge brought out his devil for the Grandest Stage of them all against 'The Demon' Finn Balor. He entered the battlegrounds with that demonic slayer track and evil-esque atmosphere having flames all around with a mask on. But his former ally Gangrel, who was reportedly set to accompany him, didn't showed up at all. However, as the Brood went halfway to that long ramp, he reverted back to the Rated-R Superstar.
#3} Logan Paul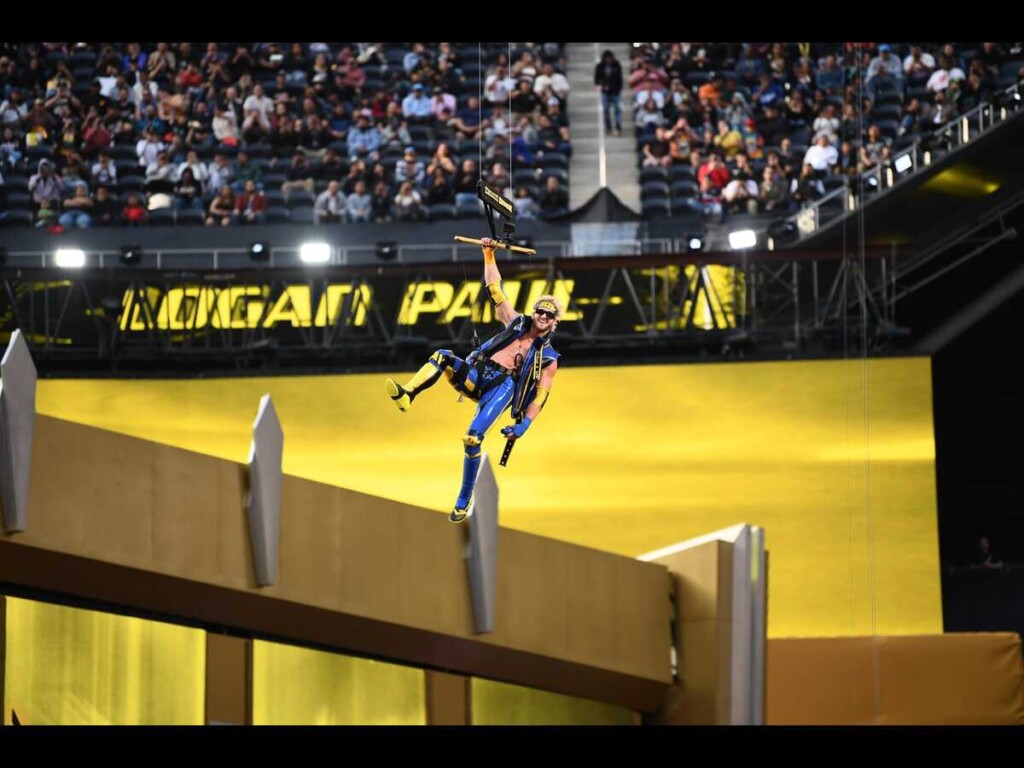 When it comes to making headlines, there's no one better than The Maverick. For his grudge match against Seth Rollins on Saturday, Paul did something out-of-the-box and did a zipline entrance. It was pretty similar to Shawn Michaels' WrestleMania XII entrance and was well received by everyone.
#2} Dominik Mysterio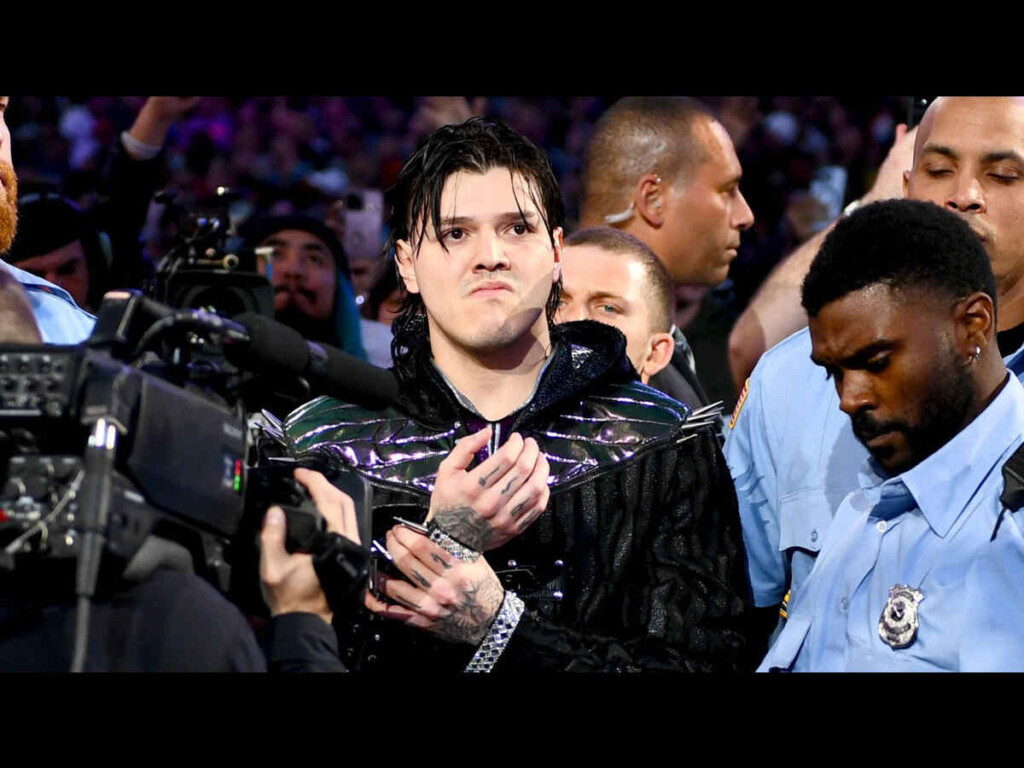 Well, who'd have thought that someone like Dominik will have such a newsworthy entrance at WrestleMania like he did on Saturday? However, WWE nailed that presentation with the 25-year old for his match against Rey Mysterio. The Modern Day Latino Heat came out to an ex-convict entrance with the police escort in a prisoner van. He was handcuffed until Dom finally got freed out of the kayfabe custody.
#1} Rey Mysterio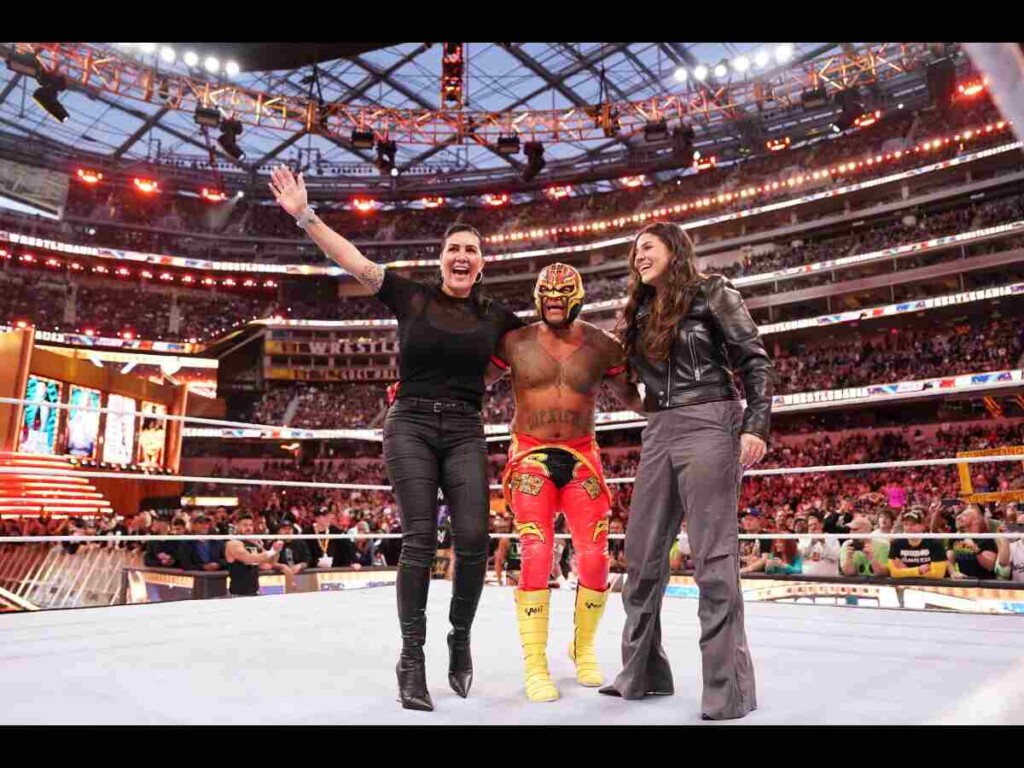 Without the hitch of a doubt, Rey Mysterio pulled off a granddaddy of WrestleMania entrances this year. Initially, he entered the stadium on a low-rider driven by Snoop Dogg. And as soon as the Master of 619 showed up in front of over 80,000 fans at the SoFi stadium, loudspeakers hit "Viva La Raza" and the place went bonkers. It was truly a heartwarming tribute to his late, great friend – Eddie Guerrero.
In case you missed it!
"They delivered 5 stars!" Fans set Twitter ablaze as Sheamus, Drew McIntyre, and Gunther gave an absolute banger at WrestleMania