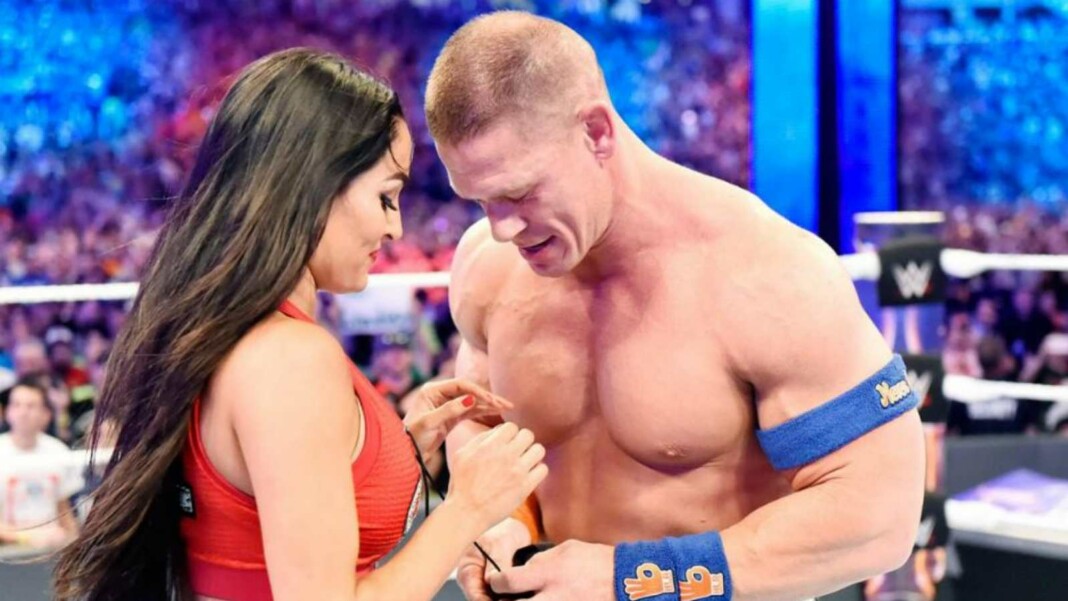 WWE has often brought the relationship angle to the front to spice up things and spark rivalries. This massive card of the in-ring proposal has worked big time for the brand with fans enjoying every bit of the drama that unfolds. Mostly these couples stay as on-screen couples but sometimes it goes beyond the organization and the plot and takes shape in reality.
There have been occasions when men have proposed to a woman in the WWE. But the incidents when a woman has proposed to a man have garnered more reactions and added to the drama. But it depends on the plot and the superstars that how entertaining the plot is going to be, Let's take a look at the top 5 in-ring proposals in the WWE:
Stephanie McMahon proposes to Test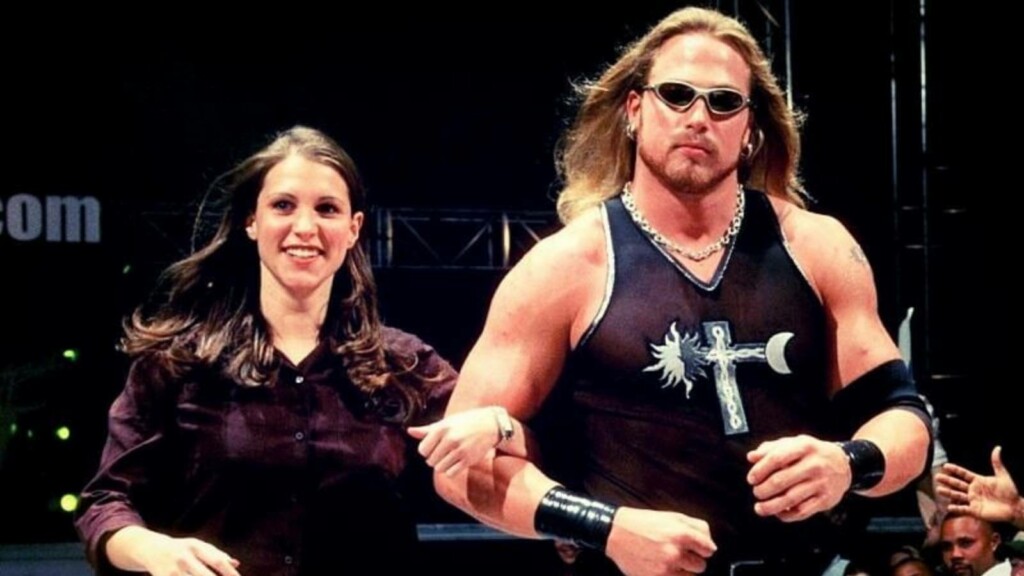 We are talking about a time when Stephanie McMahon still hadn't made her name as a top card in the main roster. She was introduced to a plot with Test, which saw the duo going head over heels in love with each other. On an episode of WWE RAW, Stephanie confronted test with a mic in her hand and did something the fans did could not have imagined. Vince's daughter went on to propose Test in front of a packed audience. She said:
There's an old expression that says that if you love something then set it free, and if it's really meant to be then it'll come back to you. Andrew, you have been nothing but supportive and patient, and I have got all of my memories and feelings back, and I can honestly say that I have never loved anybody more than I love you right now. So I'm gonna break from tradition. Andrew, will you marry me?
Though Test accepted Stephanie's proposal and the thing even went towards a wedding, Stephanie's now-husband Triple H came on the scene to ruin the proceedings. Stephanie took a U-turn to join forces with Triple H, much to Test's horror.
Paige proposes to Alberto Del Rio
This one was a real proposal that went beyond the television sets and later things became ugly between the two professionals. Back in late 2016, the love story between WWE Diva Paige and Del Rio had reached a point where Paige decided to propose the 2011 Royal rumble winner. She did it in her own way, in the middle of the squared circle during a World Wrestling Council show, held in Puerto Rico. Del Rio later confirmed:
I turned around, saw her on one knee. And then, of course, I accepted because we were in love. It was real. We were always taking care of each other.
The ending was not so good as the proposal as the couple had split up soon. It was later mentioned by Del Rio that the tight schedule of the two superstars were not allowing them to be with each other.
AJ Lee proposes to CM Punk
AJ Lee's love triangle storyline with CM Punk and Daniel Bryan in 2012 was a major point in her WWE stint. Lee had been with Bryan for some time, but events took a turn when Bryan could not beat Sheamus at WrestleMania 28. AJ did the unthinkable by showing her love towards CM Punk who was Bryan's rival at that time. She went on to propose Punk on an episode of RAW but before the WWE Champion could reply, Bryan walked out to the ring.
Later, Punk made it clear to Lee in the ring that there is no way he is going to marry her. A heartbroken AJ Lee slapped both Punk, as well as Bryan but later went on to accept a proposal from the latter.
John Cena proposes to Nikki Bella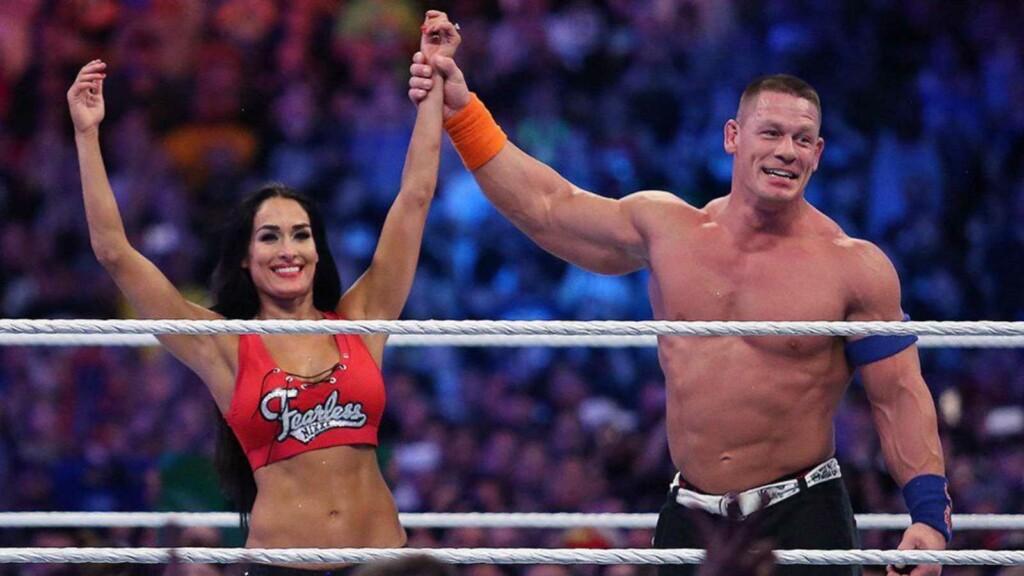 This one is another real-life couple whose romance were clearly visible on-screen. But the grand proposal came from John Cena at Wrestlemania 33 when the couple faced Maryse and The Miz in an epic battle. It was an unbelievable night for the two superstars as they were able to beat their opponents but it looked like Cena had saved the best bit for the last.
After the fight was over, an emotional John Cena went down on his knees to propose to Nikki Bella. He asked her to marry him in front of a spectacular crowd at Camping World Stadium in Florida and Nikki could not help but say yes. But it was unfortunate that the couple, that was going well, even outside the ring, broke up eventually. The news did not go down well with the supporters of Cena.
Edge proposes to Vickie Guererro
Rolling back the clock to the year 2008, Edge was, at that time, engaged in a storyline with The Undertaker but The Rated-R Superstar was also seen falling in love with SmackDown GM Vickie Guerrero. This relationship came as a boon for Edge as he got title opportunities and several other perks on the Blue brand. And it was just a few days before Wrestlemania 24, Edge decided to propose Vickie Guererro in front of the crowd and the Smackdown GM wasted no time in accepting it.
The duo did not have a good time together due to several reasons and months later Edge re-proposed and the wedding was on. In a total shocker for the viewers, Triple H ruined everything between the two by revealing that Edge was cheating on Vickie with Alicia Fox, the wedding planner.
Also Read: Charlotte Flair supports Triple H on not finding it necessary to have another all-women's show