WWE Universal Champion Roman Reigns is undoubtedly the biggest villain that the WWE Universe has seen in a really long time. But unfortunately, the bad guy was introduced at WWE Summerslam 2020, when WWE was airing the shows from Thunderdome.
While Reigns impressed the fans at home with his promos and in-ring performances, the Tribal Chief never got an opportunity to interact with the live fans. We got a little hint of his interaction with the live crowd at Wrestlemania 37, when he received roaring boos from the crowd.
But on the latest episode of WWE Smackdown, which was also the first event since the resumption of live events, we saw the big villain interacting with the crowd. In the true Tribal Chief fashion, who cares just about being the Head of the Table, flipped the bird to the crowd!
During the episode of the Blue brand, WWE Universal Champion Roman Reigns teamed up with The Usos to face Edge and the Mysterios. The Tribal family picked up the win in the Six-Man Tag Team match. But Reigns was attacked by Edge, and he even tapped out.
During the commercial break, the live fans began a "You Suck" chant, as Reigns was heading backstage. A visibly angered Reigns, simply flipped the bird to the crowd, which immensely added to his evil persona.
WWE Universal Champion Roman Reigns kicked off a new feud against John Cena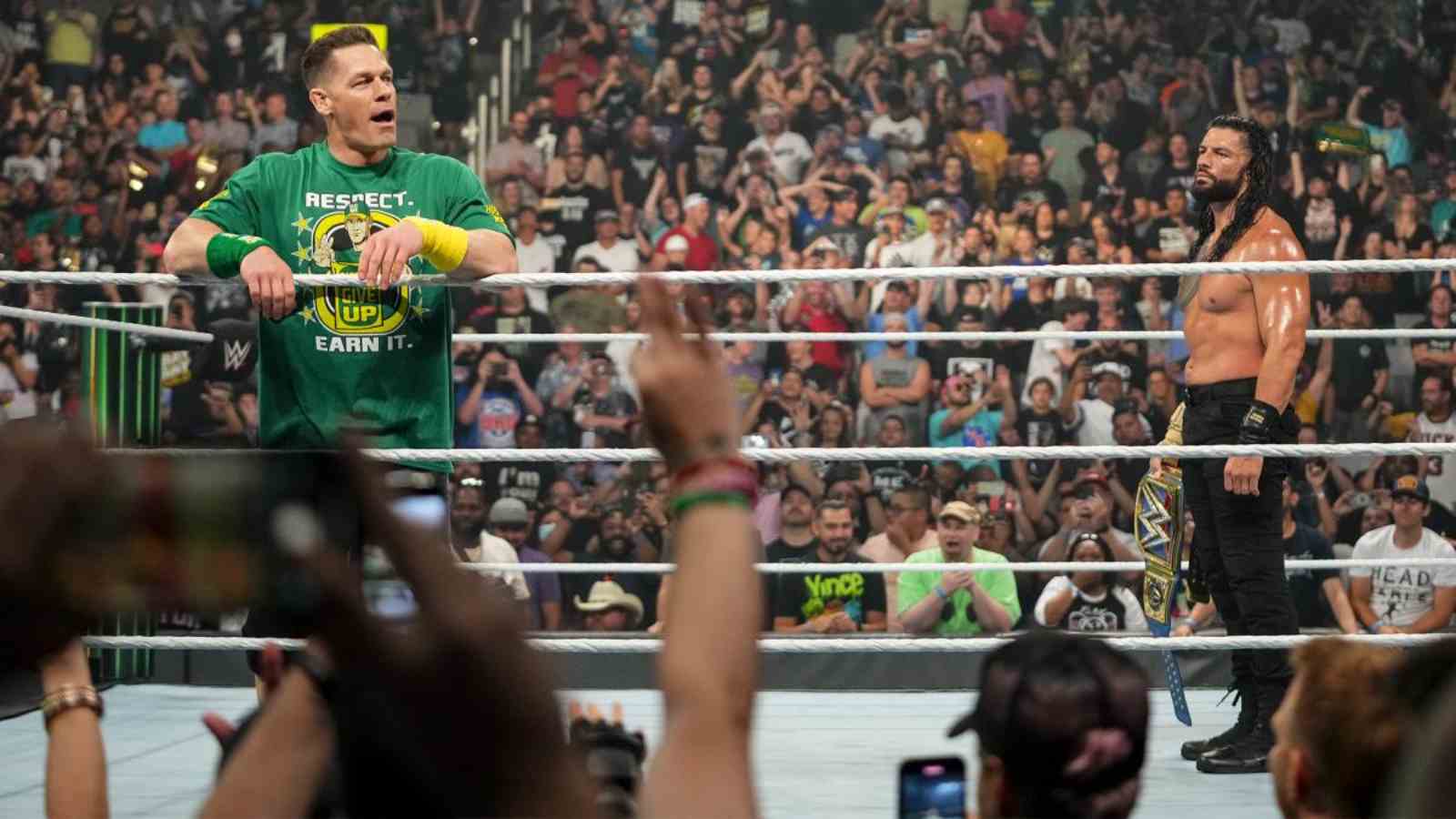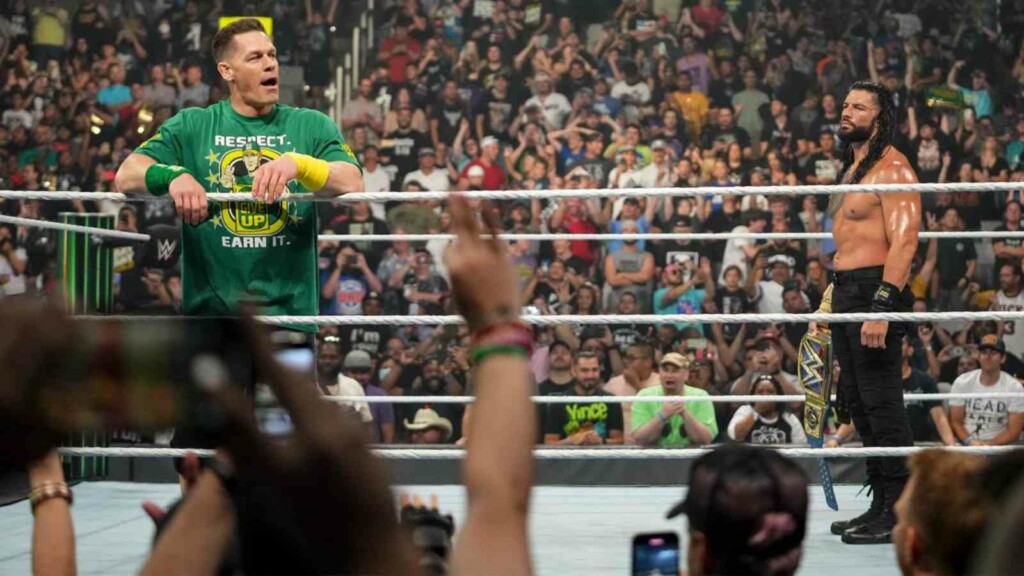 In the recently concluded, WWE Money in the Bank main event, Roman Reigns successfully defended his WWE Universal Championship against Edge. The match had interferences from The Usos, The Mysterios and even Seth Rollins.
But the highlight of the match, in fact the whole event, was the return of 16-time WWE Champion John Cena. The leader of the Cenation walked in during the final moments of WWE Money in the Bank 2021, and simply did his iconic "You Can't See Me" taunt to Reigns, as the show ended. This will reportedly build up to a match at WWE Summerslam.  
Also Read: Roman Reigns retains the Universal championship at John Cena makes a stunning return