Combat sports fans have struck gold as they will be witnessing 2 Jake Paul vs Tyron Woodley 2 in a week's time. UFC analyst, Chael Sonnen makes a bold prediction ahead of the rematch.
Jake Paul and Tyron Woodley previously fought each other on August 29th at the Rocket Mortgage FieldHouse in Cleavland, Ohio. After a lot of hype for the fight, the Youtube boxer managed to create a massive upset as he beat the former UFC welterweight champion via split decision. Tyron demanded an immediate rematch and now he has got what he wished for.
Though Tyron was rejected the opportunity to fight Jake in a rematch at first, due to unfortunate circumstances where Jake's original opponent Tommy Fury pulled out, Tyron has been asked to step in as a replacement and the UFC star gladly accepted the challenge. Woodley will have a chance to avenge his loss on December 18th in Tampa, Florida.
Chael Sonnen, a former UFC star and now a broadcaster, in an interview with Submission Radio, gave his predictions for the upcoming rematch. Chael commends Jake for taking such a bold decision and is interested to see how the fight plays out, given it is short notice. Sonnen believes there is a strong chance that Tyron could come out as the winner of this fight.
Chael Sonnen predicts Tyron Woodley to win the fight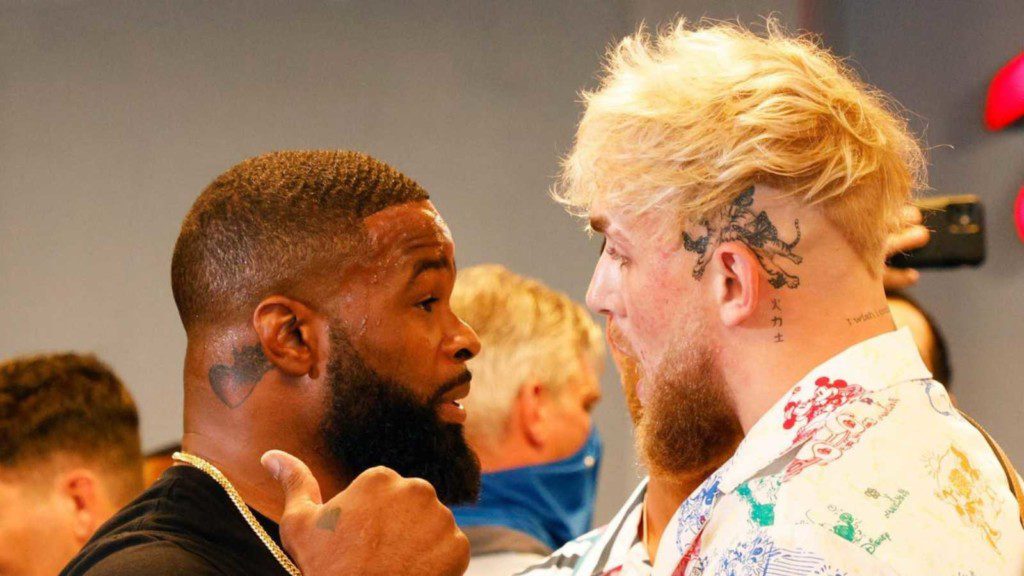 "There was times where Tyron had him hurt but guys don't fall the same in boxing. They fall over the ropes…I just feel Tyron learned a lot," said Chael talking to Submission Radio. The first fight between Tyron and Jake was the very first professional boxing match of Tyron Woodley's career and Chael believes this time things will be different for the former champion.
"I think we can all agree logically, now that he has the experience and with a specific opponent and a height and weight difference, and the motivation Tyron has gone to sleep thinking about this guy and it is very helpful it is on short notice," said Chael Sonnen.
"Paralysis with analysis is very real – getting in there with a clear mind is far more important than getting in there with a clear and fresh peaked body. I think everything is in line for Tyron Woodley and I do predict he gets the upset."
Also read "I want to know who the fake tough guy is," Chael Sonnen believes Khamzat Chimaev is exposing fighters in the UFC