Muhammad Ali's fight against Larry Holmes was one of the most criticized matchups in boxing history. While many advised "The Greatest" to not step into the ring with a prime Holmes, Ali went against them and paid the price.
If Larry Holmes had a time machine, he would go back to 1980 and scrap his fight against one of the best to ever do it, Muhammad Ali. Holmes, who was 8 years younger than a no-so-great "The Greatest, who was 38, did not want to step into the ring with his idol. However, money spoke louder and the fight came to reality.
During their fight, the ending was brutal as Holmes TKO'd Ali in the 10th round after practically winning every single round leading up to that. In an interview with DJ Vlad, Holmes explained how much it pained him to beat up someone as great as Ali. Holmes in the interview explains how he wanted the fight to be stopped earlier and even pleaded to the referee to call the fight off and asked, "What'd you want me to do, kill him?"
As he continued beating up Muhammad Ali, Holmes said to him, "I still love you, man." Ali, replied, "If you love me why you beat me up then?" Holmes, helplessly, filled with pain said, "It's part of the game," to Ali. The boxer revealed he "Cried like a little baby" talking to DJ Vlad in the interview.
Holmes in the interview also said that he walked back to the dressing room after his victory and told Ali, "You'll be the greatest man. You'll always be the greatest in my book." The fight between Ali and Holmes took place at the Caesars Palace in Las Vegas, Nevada. Ali was visibly sluggish in this fight compared to his other great performances.
Read more: Rare Boxers who have fought both Muhammad Ali and Mike Tyson
Mike Tyson beat up Larry Holmes to avenge his idol's loss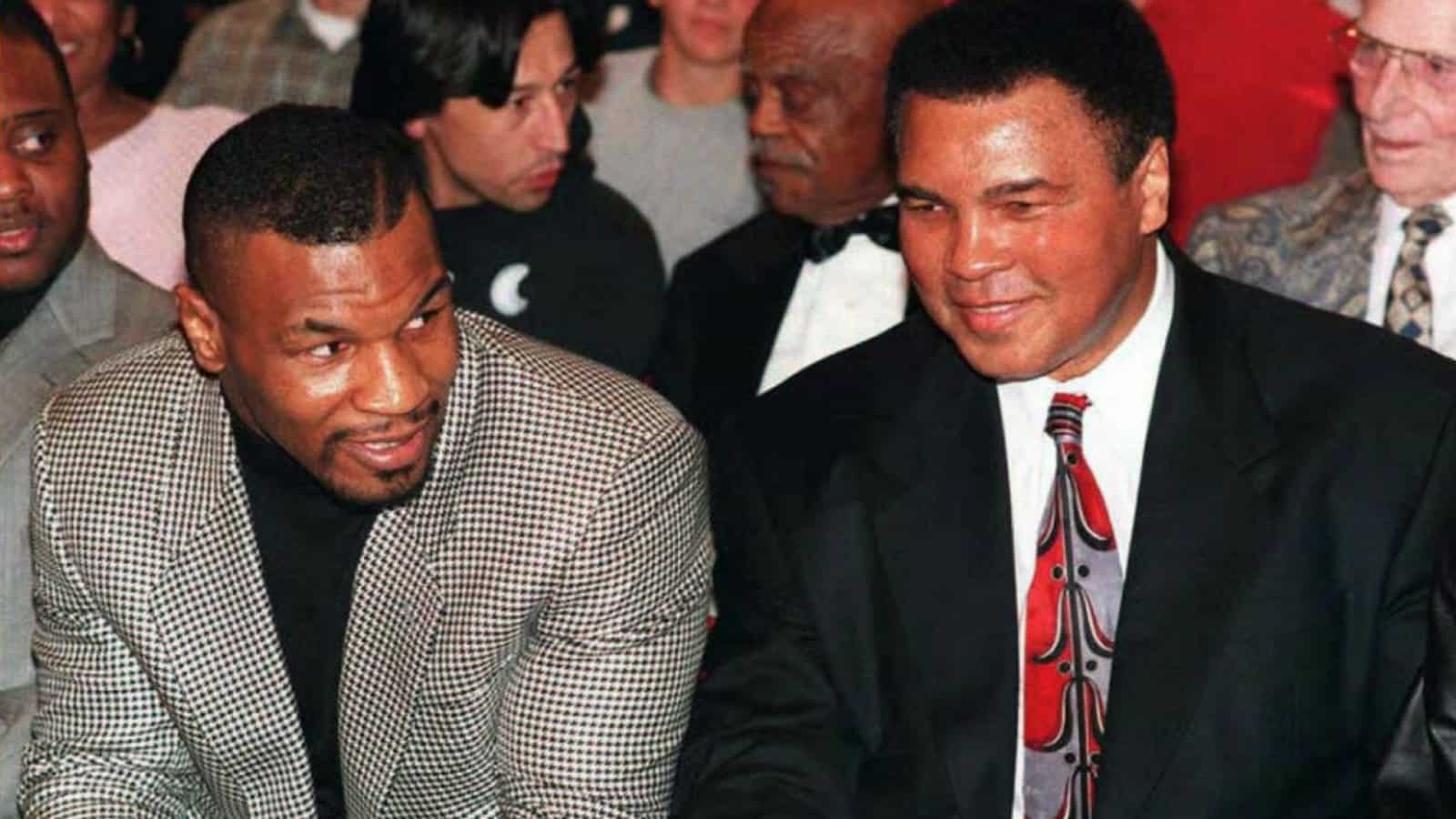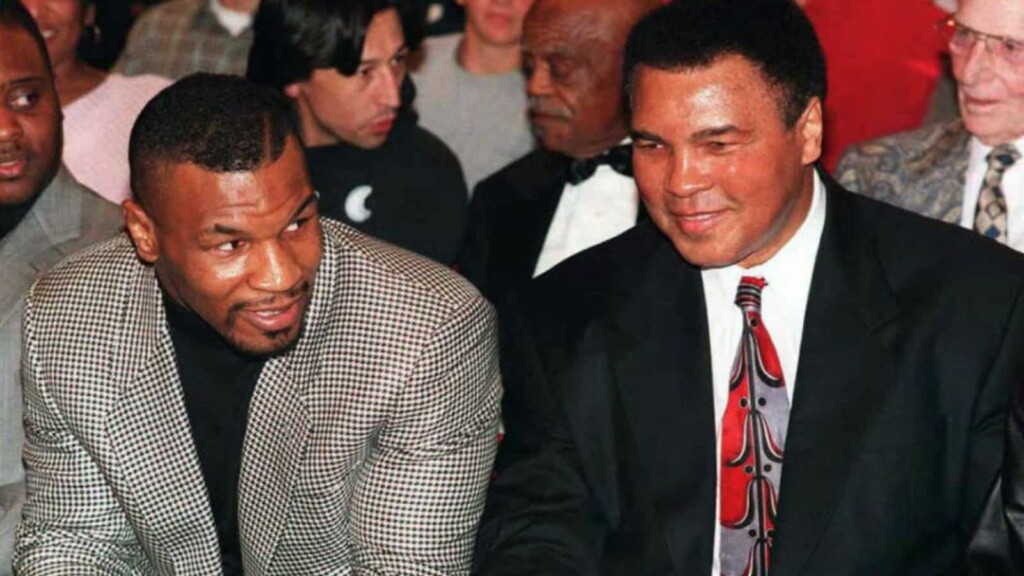 As brutal as it was for Larry Holmes to beat up "The Greatest" back in 1980, there was a teenager in the audience who took that beating to his heart. Mike Tyson along with his mentor, Cus D'Amato traveled to Ceasar's Palace to watch Ali against Holmes. Watching his idol get brutally beat up by Holmes did not sit well with "Iron" Mike. Tyson was only 14 years old when Ali at 38 fought against 31-year-old Larry Holmes.
Tyson was fueled with rage after watching how terribly Ali got defeated. Cus D'Amato put in a phone call to "The Greatest" and made Tyson talk to his idol. "Iron Mike" vowed to fight Holmes when he grew up and so he did. 7 years later, Tyson stepped into the ring with Holmes, with Muhammad Ali sitting cage-side.
Also read: Muhammad Ali developed his flamboyant and aggressive personality from this professional wrestler
All that anger built in to avenge his idol's loss, Tyson took only 4 rounds to spark Holmes cold and ended the fight in brutal fashion. That was the first time Larry Holmes was knocked out in his 75-fight career. Tyson then went on to be a phenom and conquer the world with his vicious boxing style.
Also read: "Tyson hits so hard" – George Foreman once revealed what Muhammad Ali told him about fighting Mike Tyson