Chris Eubank Jr. is currently scheduled to fight Conor Benn on October 8 inside the O2 Arena in London. This fight is taking place exactly 30 years since their respective fathers, Nigel Benn and Chris Sr fought each other. This is much more than a boxing bout as it includes the history of the families.
This fight will take place after the YouTube boxing event featuring KSI in the same venue. Chris Eubank is a friend of KSI and is one of those boxers who has always supported the YouTube boxing thing. The fighter even challenged Jake Paul for a fight when Paul's opponent, Hasim Rahman Jr pulled out of the fight.
"Fumbles & Crumbles are not 'boxers' they are guys who put gloves on every now & again for clout… no different to you. I'm fighting in a couple months but I can squeeze you into my schedule next week & save your show if you have the heart to get into the ring with a REAL boxer," wrote Eubank in a tweet under Paul's post.
Read More: "Doing the fans DIRTY" – Jake Paul calls out "fake" KSI and "Minions" Boxing for having a 3-round fight on pay-per-view
"Somebody who can fight"- Chris Eubank Jr believes he can fill up the position of a real boxer that Jake Paul should fight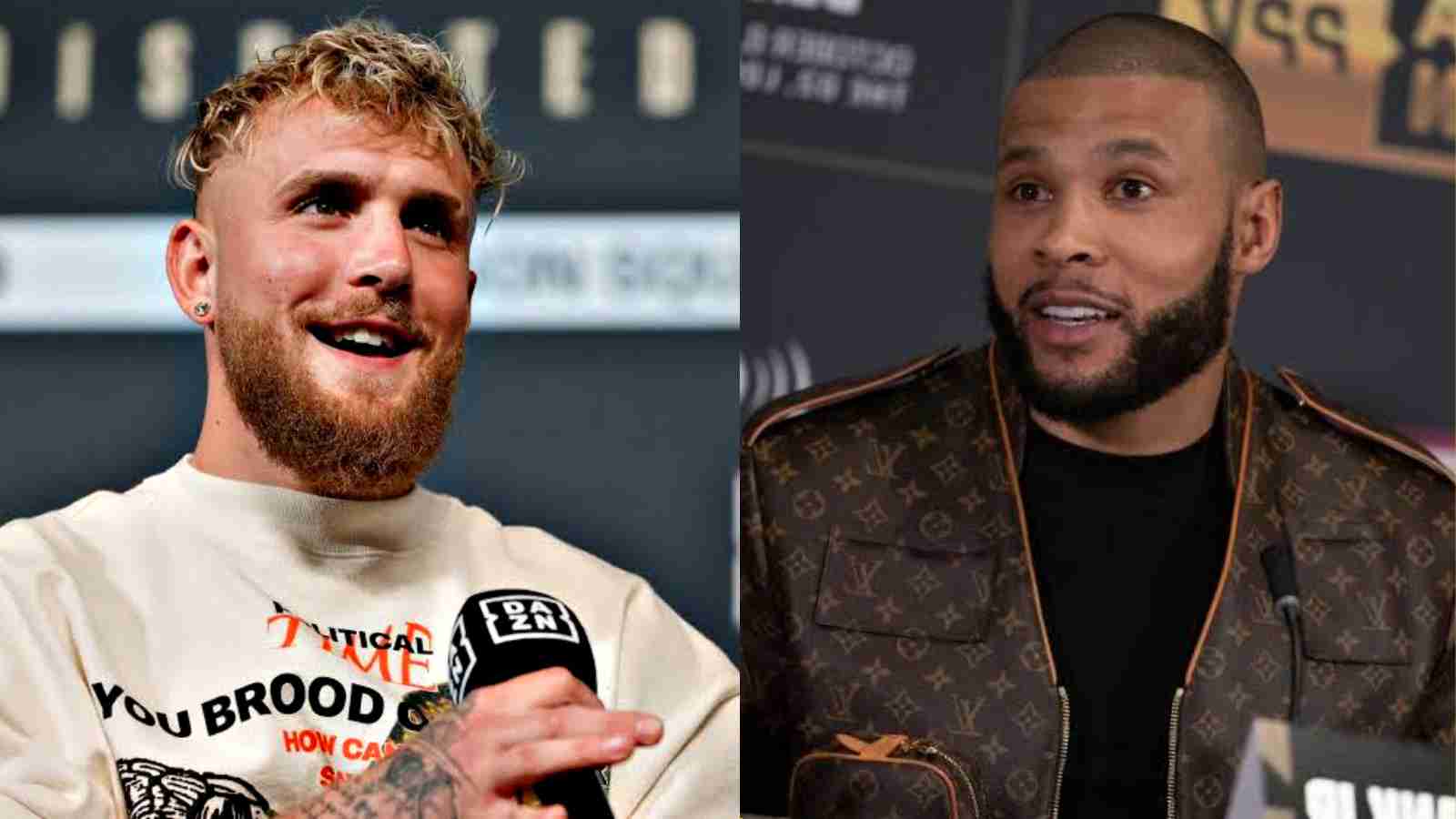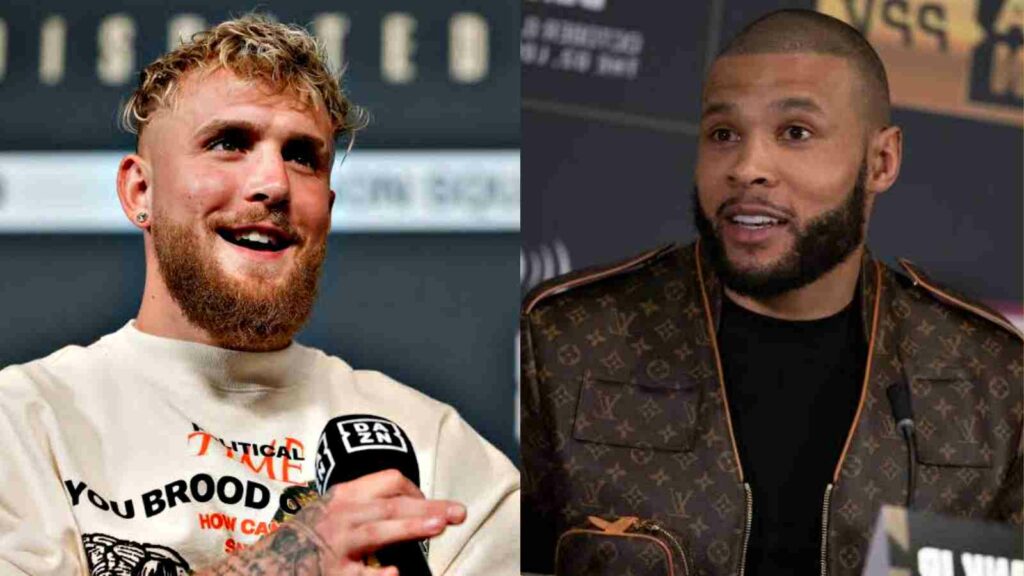 Ahead of his fight with Conor Benn, Chris Eubank Jr. did a virtual interview with DAZN Boxing where he was asked about the whole YouTube boxing scenario.
While talking about it, Eubank said he supports everything that brings new audiences to the sport and YouTubers like KSI and Jake Paul are successful in it. While continuing on Jake, Eubank revealed that him fighting with Paul is something that fight fans are eager to see. To prove his point, the fighter mentioned how his tweet about him fighting Paul got a lot of likes from the fans.
"Listen, he (Paul) put the tweet out saying that his fight with Rahman got cancelled—it got like 13-14,000 likes,' Eubank said on The DAZN Boxing Show. "I tweeted, 'yo, I'll save your show. I'll come over next week and we can do it. You can weigh in at whatever you want, I'll come in at 160.' That tweet got like 20,000 likes, even more than his original tweet. So, it's the fight that people want to see."
Being much heavier and more experienced than Paul, Eubank revealed that he is ready to go down 30 pounds in order to fight Paul. According to Eubank, Paul is making a lot of money from boxing so it's his responsibility to fight a real professional boxer next.
Also Read: "I'm here Buddy" – Mike Perry explains why he's the PERFECT OPPONENT for Jake Paul
"My experience [is an advantage], yeah, but I'm giving away, what, 30 pounds in weight? Eubank said. "I don't care. If you're getting paid that much, get in there with somebody who can fight."
Paul is currently left with no opponents and his much-anticipated return has already been ruined. However, it won't be surprising if Paul agrees to Eubank's challenge as anything is possible with the undefeated boxer.

Also Read: "I'm ALL for it," Chael Sonnen roots for Jake Paul to fight Anderson Silva come October 2022