UFC superstar Conor McGregor is arguably the most popular mixed martial artist ever. His brash personality and skills in the octagon had elevated his status into superstardom. The fighter is also known for his trash talk. Ahead of his fights, the 'Notorious' employs mind games on his opponents as a part of his winning strategy.
Conor McGregor often goes on and off with his contemporaries on social media. However, 'The Notorious' jumped ships and entered the world of boxing. In a recent media frenzy, the fighter claimed that he would step into the ring to fight popular boxer Canelo Alvarez. This prompted boxing fans to clown the Irish star on his comments.
Due to the virality of such claims, Canelo Alvarez claimed he would beat McGregor with one hand. Upon witnessing this, the Irish star took to Twitter to call out Canelo. "Canelo you little g*nger sausage. I'd beat you with NO HANDS. Don't forget," wrote Conor McGregor. This hilarious tweet quickly went viral on social media and reached boxing fans.
The Irish superstar is often known to clap back at people on Twitter. Conor McGregor's witty sense of humor is a contributing factor to his success. Despite favoring Canelo Alvarez to emerge victorious, fans are excited to witness the bloodbath between the two combat sports superstars.
Related: "Don't kick a dog when it's down," Max Holloway doubtful of Conor McGregor rematch after disastrous ending in last fight for Irishman
Conor McGregor's call out to Canelo Alvarez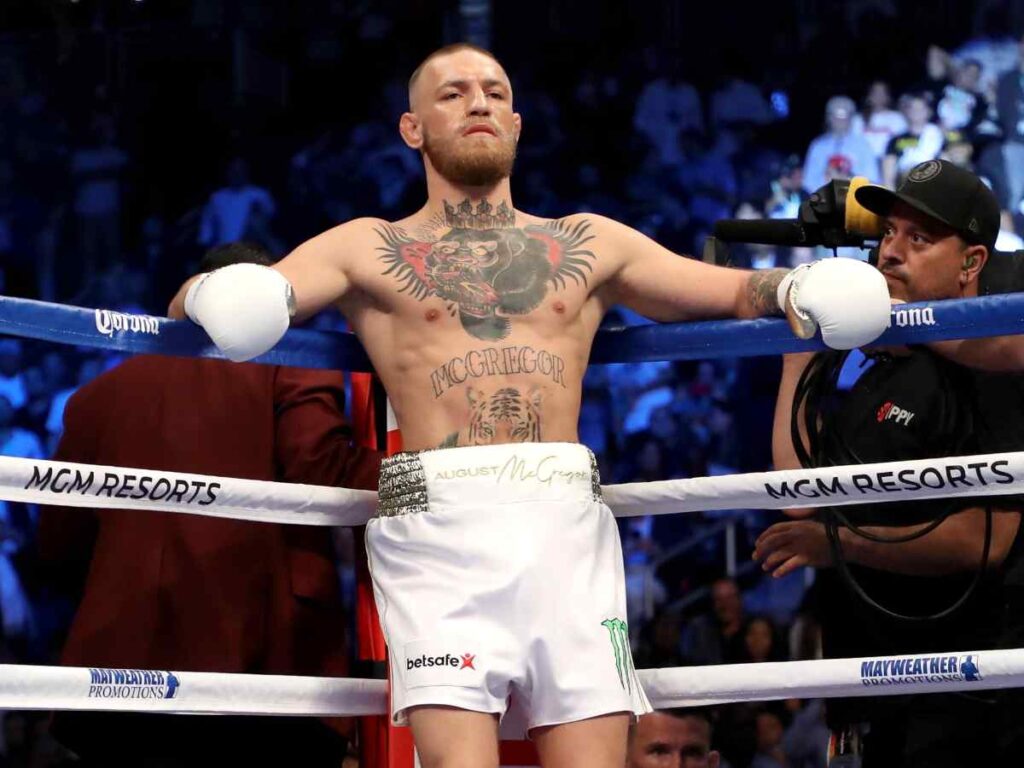 Promoter Eddie Hearn and Conor McGregor attended press events during the Katie Taylor vs. Chantelle Cameron fight. The Irish superstar also helped to sponsor the event and was heavily involved in Taylor's camp. In an interview, 'The Notorious' called out Canelo Alvarez and provided compelling reasons on how he would take on the Mexican champion in a boxing match.
"I'm a southpaw," said Conor McGregor. He mentioned Alvarez's previous opponents, "Ryder [John Ryder] was a southpaw, Billy Joe [Billy Joe Saunders] was a southpaw. I've seen methods, I've seen things I'd do. I'd fight Canelo, no f problem," said McGregor. This had prompted the Mexican boxer to clap back at 'The Notorious.'
The sport of boxing is not an out-of-the-norm venture for Conor McGregor. The fighter took on Floyd Mayweather in a highly anticipated bout in 2017, which became the most popular combat sports event of all time. Although the Irishman failed to take home the victory, McGregor walked home with a reported $100 million following the event.
In case you missed it: