At the age of 17, Curmel Moton will make his professional boxing debut at the T-Mobile Arena. Moton boasts a remarkable amateur record of over 130 victories, a testament to his excellence in boxing. At the ripe age of seventeen, Moton is already considered one of the finest boxers of his age.
Floyd Mayweather guided Moton as he joined the ranks of Mayweather's Money Team. Furthermore, Mayweather personally believed that Moton had great potential and would rise to the top one day. In his professional debut, Moton is set to face the reigning WBA champion, Leigh Wood. Mayweather initiated this matchup by calling out Wood to fight his prospect.
Wood reclaimed the featherweight WBA belt in May of this year after defeating Mauricio Lara unanimously. Even though it was not a big deal, Floyd Mayweather thought Moton should get to fight for the championship. Subsequently, this eagerness reflected Mayweather's confidence and excitement for Moton's career.
Most young boxers don't get as much attention or pressure when it comes to their first fight. However, this is different for young Moton, as he has to live up to the expectations of TBE Mayweather. Subsequently, even though he has an impressive amateur record, Moton might have a hard time in a professional boxing ring.
RELATED: "Less than 0 interest" – Dana White responds to rumors about potential Conor McGregor vs Floyd Mayweather rematch
Leigh Wood's initial response to fighting Curmel Moton
After the TBE four-division pound-for-pound champ Mayweather called out Wood, it deeply interested him. However, initially, Wood stated that he was not interested in fighting with the 17-year-old prospect from the 'Money' team.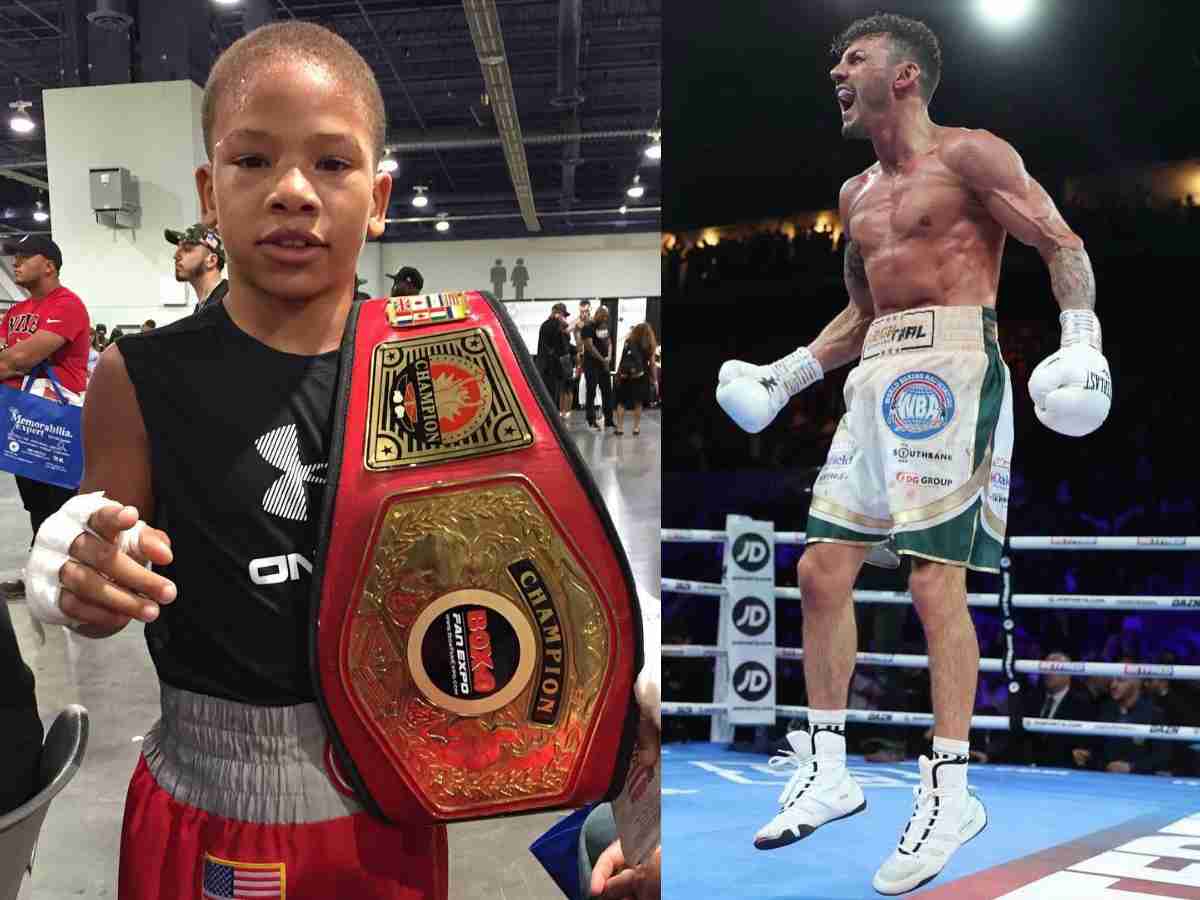 Furthermore, Wood instead called out Mayweather to fight him because he was closer to his age than Moton's. Wood felt that a fight between him and the TBE would be fair, according to his prospect. Most people felt Wood was trying to get a bigger payday by fighting Mayweather. However, after Mayweather's 50th fight against Conor McGregor, he explicitly stated that he had officially retired. Furthermore, Mayweather even told fighters not to call him out because he wouldn't fight anymore.
Wood has a professional boxing record of 27 wins and three losses and is the current WBA featherweight champion. Hence, since Moton has no professional experience, he may have some trouble with Wood.
If You Missed It!