Jake Paul has started promoting his upcoming grudge fight against Tommy Fury and is going full steam ahead. Recently during a media promotion, Paul was asked about Tommy Fury and his family members like Tyson Fury and John Fury. Just as Paul was going to make fun of Tyson's father, Tyson, the heavyweight champion came out of nowhere to crash Paul's interview. 
Fury with his full team came in and immediately went to Paul to congratulate him. Both he and Paul got hyped up and decided to continue to interview together. When Tyson was asked about the much-anticipated fight between Paul and Tommy, he mentioned that the loser will face a lot of humiliation. The boxer advised that he's been doing this for years and after all that trash-talking fighters will have to prove it inside the ring. 
Tyson said: "Whoever loses is pretty much f*** I would say. Because when you speak a lot of shit, you gotta back it up and I have been doing this for years and now it's time for the big boys to do it." After then Tyson shook Paul's hands and congratulated him on the fight. Despite being Tommy's brother, Tyson was really impressed by Paul and was looking really excited about the fight. 
Related: "I will hunt him down," Tyson Fury believes he will crush Oleksandr Usyk once he gets "hold of him"
Twitter reacts to Tyson Fury crashing Jake Paul's interview and congratulating him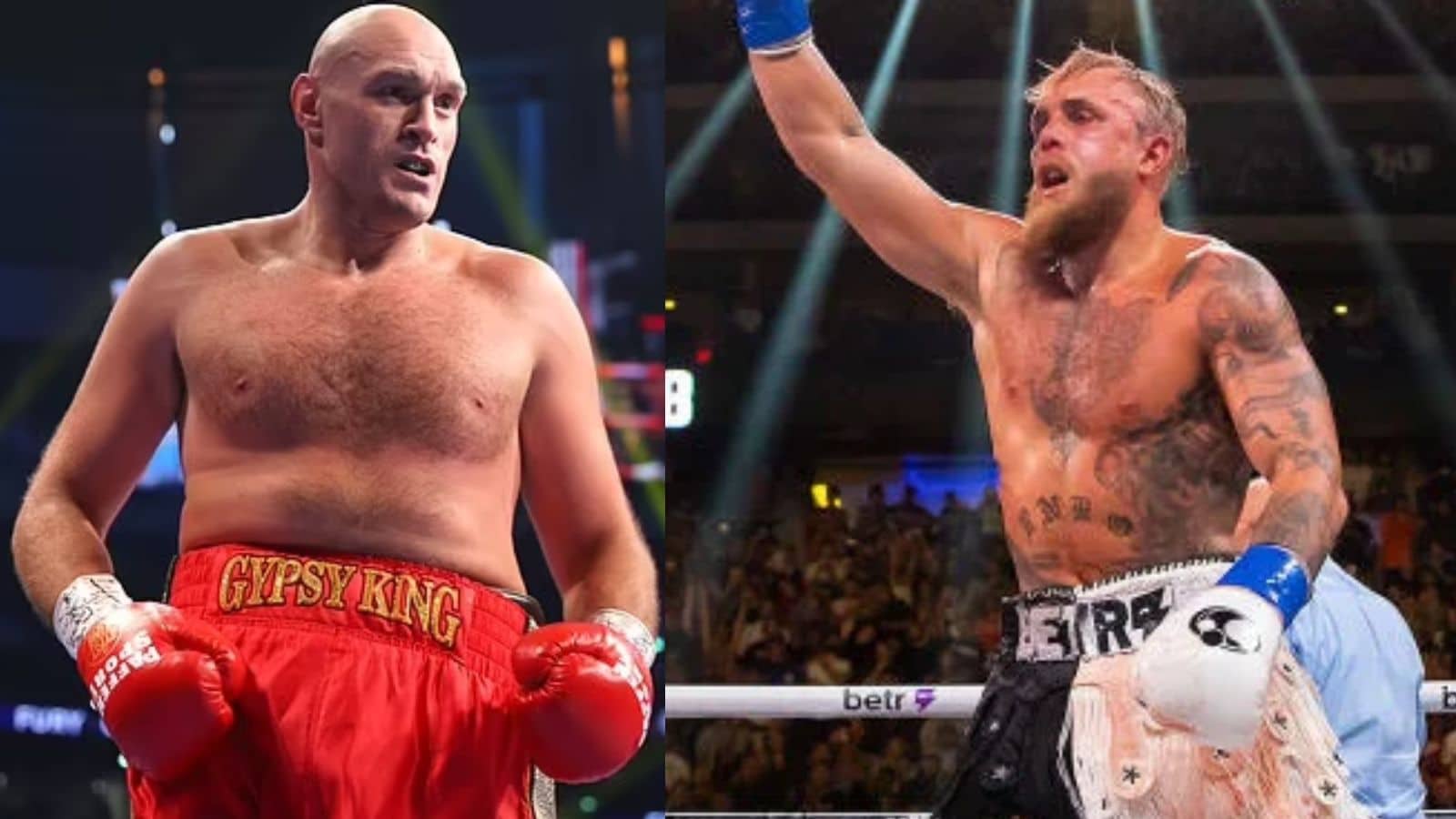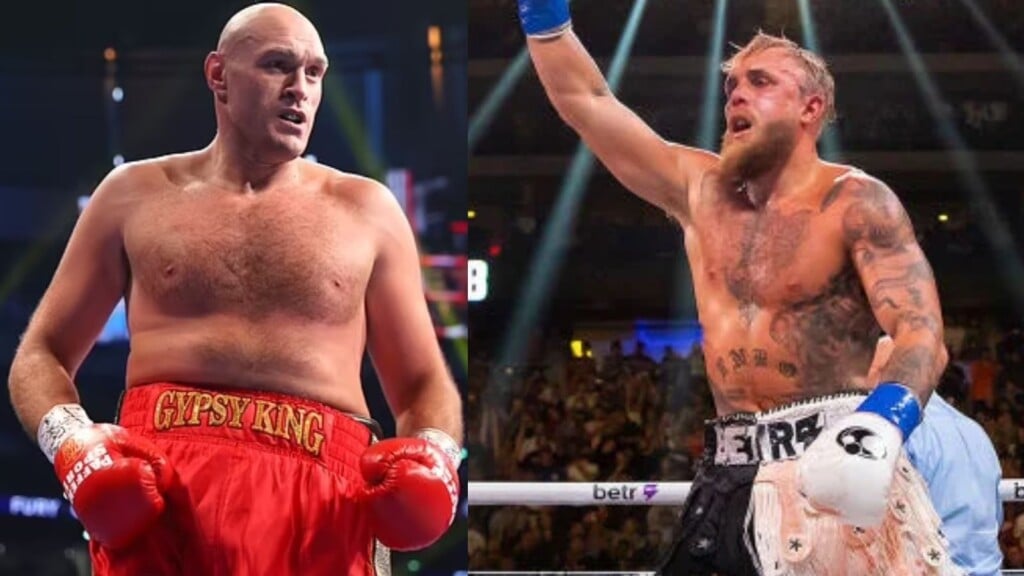 Fury himself is a master showman and knows very well how to get the crowd working. Every time he has said anything to his opponents, Fury has always backed it up inside the ring. It will be a real challenge for Paul and Tommy to do so. Especially for Tommy who has a lot of pressure due to his background and him being a professional boxer. Twitter reacted to Fury's interaction with Paul and many mentioned that the champion is already a supporter of Paul rather than his own brother.
Paul has already sold out arenas and has experience in fighting such big fights. On the other hand, Tommy has the confidence of being a professional boxer for almost half of his lifetime. It is surely going to be an amazing fight and both fights have equal chances of winning.
Continue Reading:
WATCH: Jake Paul and Tommy Fury's face-off gets physical! Security involved to separate fighters
British boxer has 'no excuses now'! Much-anticipated Jake Paul vs Tommy Fury FINALLY booked