Alycia Baumgardner defeated Elhem Mekhaled to become the new Undisputed Queen of the women's Super Featherweight division. She entered into the fight with only the WBA belt remaining to complete her collection after a slugfest.
Both the fighters were top class and gave their all into the fight. Especially in the second half of the match when things started to become more and more intense. Alycia Baumgardner showed why she is the champion and is more tactically sound throughout the match. Alycia managed to knock down Elhem twice in the third round and it seemed the match would end. However, Elhem managed to survive and made Alycia grind longer.  At the end of the fight, it was obvious that both fighters are given their all in the ring.
In the post-match interview, Alycia said, "It was great. I dug deep. Listen, I started my period today, so that should tell you…I listened to my corner, I used my jab, and I let that be the dictator." This showed how much she had suffered during the match and got a wild pop from the crowd.
Alycia Baumgardner even addressed her next potential opponent Mikaela Mayer who was present at the ringside as the latter smiled and blew a kiss to her. Alycia has managed to smash stereotypes by literally giving her blood, sweat, and tears inside the ring to become the undisputed champion.
Related: "Don't know who the f*** you are," Interviewer brutally insults Jake Paul ahead of his boxing match against Tommy Fury
Alycia Baumgardner claims she is a beast in the boxing ring and a beauty outside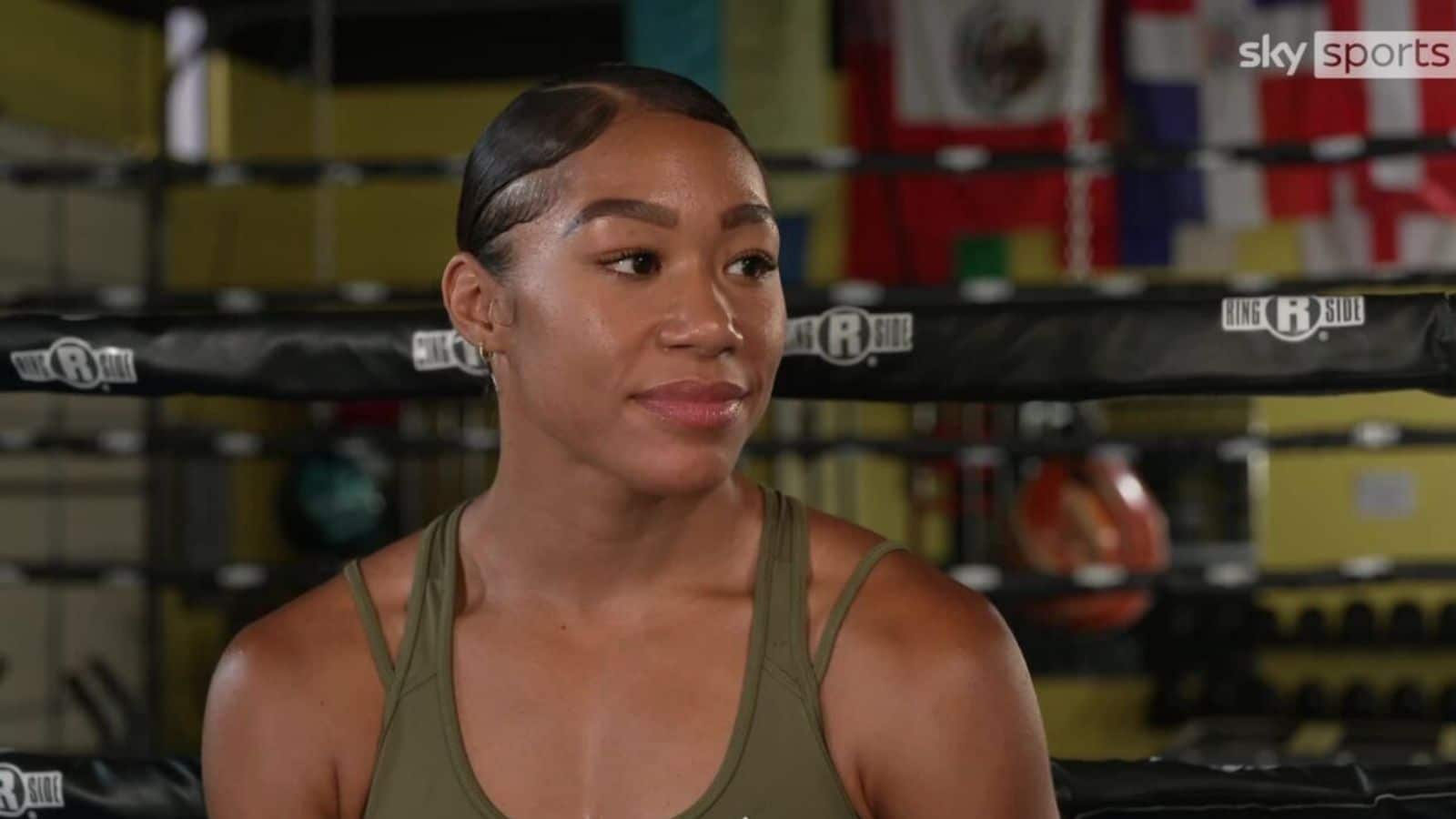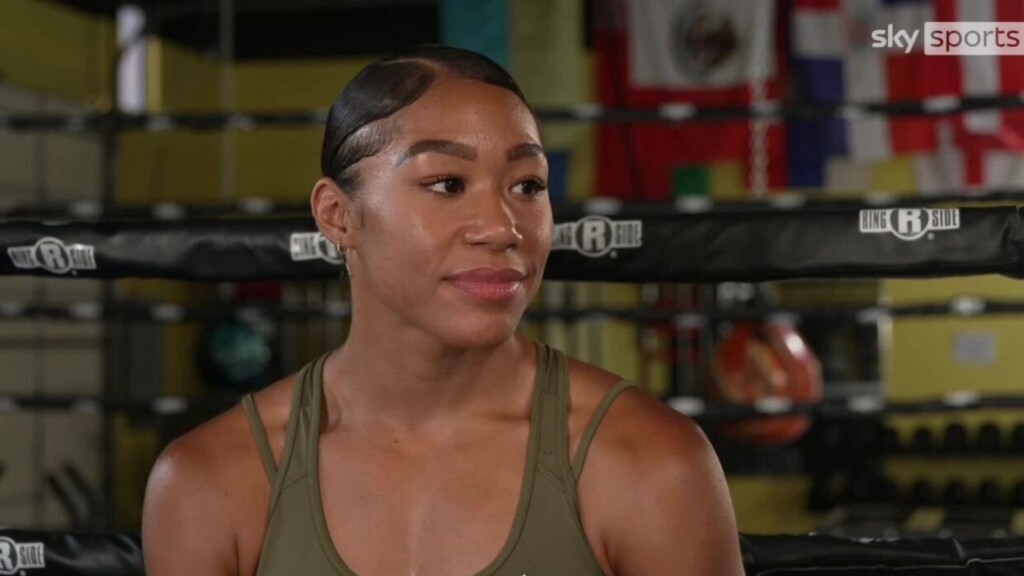 The 28-year-old has taken pride in having a unique blend of beauty and brawn, embracing her femininity while making a name for herself as a brawler.
During an interview with the New York Post, she said, "I'm a beast in the ring and a beauty outside of the ring…I'm different in my way of fighting and how I present myself…I love being a woman. I love dressing up and showing that other side of me." 
The 5 feet 6-inch boxer has shown the world why she is nicknamed "the bomb". She has even been featured in the fashion magazine 'Numero'.  She has been genetically a gifted athlete and started wrestling training with boys at the age of five. When she turned eight, she joined a small community boxing gym where she trained with her male cousins. Baumgardner has risen to unimaginable heights in the ring and hopes to not only retain the undisputed title but also to use the sport as a springboard into other fields, such as fashion.
Continue Reading:
"First murder case to be recorded" – Fans rattled as Eddie Hearn claims Nate Diaz's interested in fighting Canelo Alvarez in a boxing match
Breaking! Jose Aldo is all set to make his boxing debut on the UFC Fight Pass