Regarded by many as the Greatest of all time, professional boxer Muhammad Ali was more than an athlete. His signature trash talk toward his opponents and flashy style in the ring made him the most respectable boxer. The upset victory over Sonny Liston and the brutal win over Joe Frazier are career highlights for Ali. Disregarding his career as an athlete, Muhammad's humanitarian and charitable endeavors have also earned the respect of millions of fans.
The fighter was born Cassius Marcellus Clay Jr. in a Christian household. However, in the late 1960s, the fighter converted to Islam. Eventually, he changed his name to Muhammad Ali. This was a rocky road for the fighter as the boxing association threatened to strip his heavyweight titles. Due to the conversion, leaders of the boxing board viewed that to be an offensive matter. Despite that, Ali stuck by his decision and proceeded to live his life as a Muslim.
However, what is the real reason for Muhammad Ali's conversion to Islam? Let's find out.
Related: "I will eat him up," When Muhammad Ali revealed conditions of offer to fight Bruce Lee
Why did Muhammad Ali convert to Islam?
'The Louisville Lip's conversion was said to be a pragmatic realization. During Muhammad Ali's teenage days, he reportedly came across a man who sold newspapers for the Nation of Islam. Upon turning the pages, he noticed a cartoon of a White slave owner beating a Black slave forcing him to follow Jesus Christ. This caught Ali's eyes and he happen to realize something that eventually changed his career. In a letter he wrote to his wife about the reason for his Islam conversion, Ali said, "I liked that cartoon. It did something to me. And it made sense."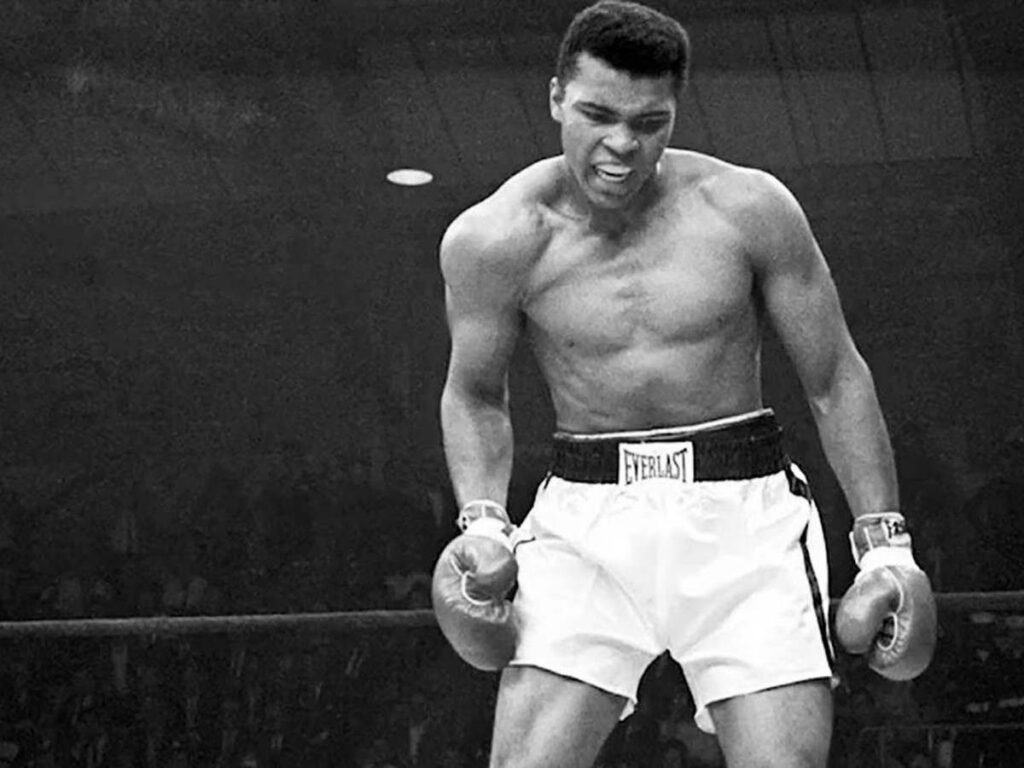 The boxer soon realized that the name Cassius Clay was not chosen by him. It was a name that was given to him due to the injustice of slavery caused by White slave owners in America. He went on to convert to Islam in the late 1960s. Following his heavyweight championship victory, Muhammad Ali announced to be following the name Allah and peace. He denounced his past as a Christian and was ready to follow a new path as a Muslim.
Muhammad Ali speaks on his Islamic conversion in America
Converting to Islam was not an easy step to make for Muhammad Ali. Years following his conversion, Ali was asked about his journey as a Muslim. The boxer stated his reasons and the faith that carries the religion. He also talked about the aspects of slavery in Christianity. Also with the death of Elijah Muhammad, an American religious leader, the fighter felt the need to represent him in the conference.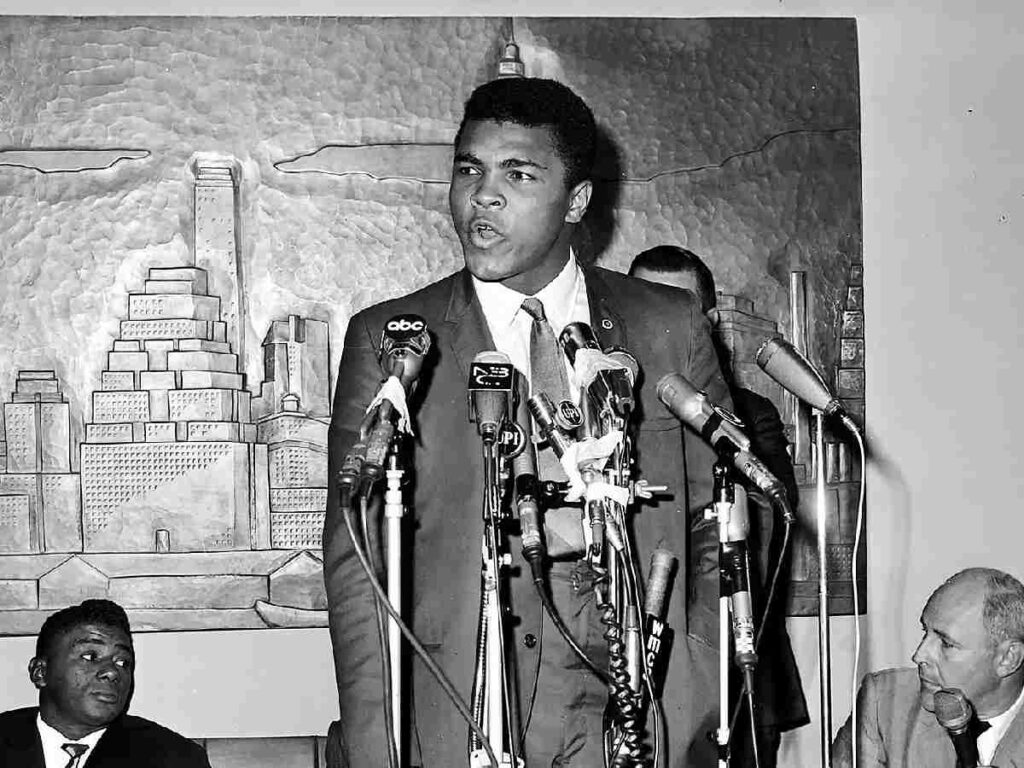 "What the honorable Elijah Muhammad taught was good for the time. He had to teach that the white man is a devil. His actions towards us is that of a devil. Now, that we're no longer being lynched, raped, castrated, we are given equal justice. It's not the color of a physical body that makes man a devil. God don't look at our colors. The big thing in the change now we have white people have acceepted our faith. It's not the color. Now, we look at the actions," said Muhammad Ali.
In case you missed it: