Mike Tyson stories just never get old, and this time it's former NBA player Charles Barkley with a wild Tyson incident. Barkley recently did an interview with the New Heights YouTube channel, where he shared a story about his old neighbor, Mike Tyson. Barkley remembered that he once invited Tyson to his New Year's Eve party, and the retired boxer was sure to have a great entry.
He said: "Mike Tyson was actually one of my neighbors up the street for about four or five years. He would always be around… I actually like Mike a lot but I have a funny story. So I had a New Year's Eve party every year…So Mike Tyson comes one year, and the guy comes with a bullhorn, 'The Champ is here, the champ is here,' and I'm like, 'Hey, we're all famous in here, there's no big deal that you're the champion."
Barkley then mentioned as the party advanced few of his guests came and asked him to stop Tyson from touching their wives a**. "So about two hours into the party, three or four of the husbands come up to me and say, 'Yo man, you got to do something about Mike.' I said, 'What's Mike doing?' He says, 'He's grabbing our wives by the a**," said Barkley.
Barkley revealed that he didn't want to go confront Tyson, who bit the ear of one of his opponents in a fight. However, he did go to Tyson and ask him to stop grabbing women's buttocks.
Related: Not Mike Tyson, Not Lennox Lewis – THIS heavyweight boxer was the hardest puncher Evander Holyfield ever faced:
When Mike Tyson lost his first-ever fight after partying and having s*x with maids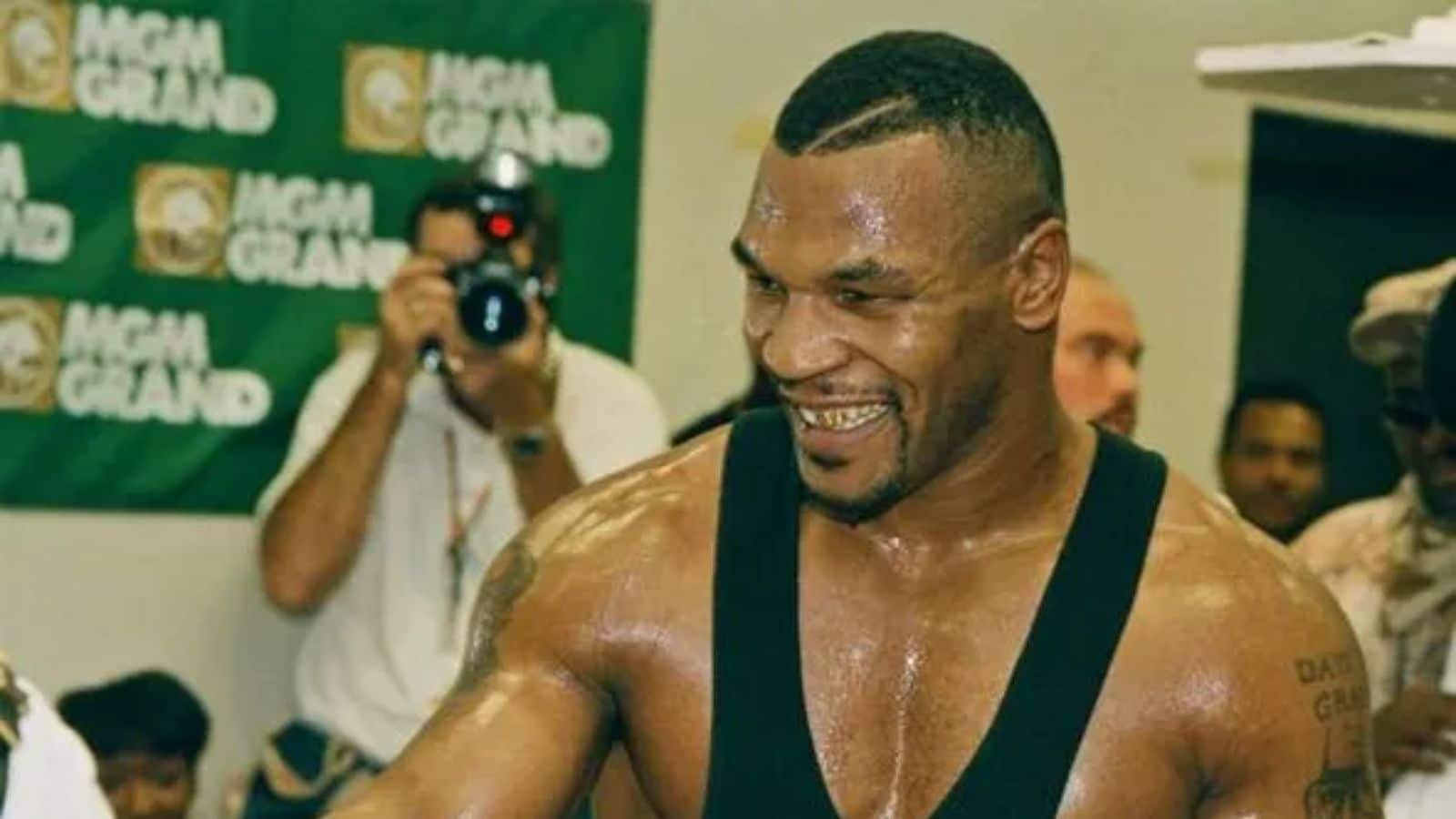 Mike Tyson loved partying a lot and didn't have control over himself outside the boxing ring. Tyson suffered his first defeat in his professional career against Buster Douglas in 1990, and according to legend, he didn't train for the fight at all.
He mentioned in his autobiography: "On January 8, 1990, I got aboard a plane to fly to Tokyo. Kicking and screaming. I didn't want to fight; all I was interested in then was partying and f***ing women. I didn't consider Buster Douglas much of a challenge." Tyson didn't take the challenger seriously and was having sex with maids and other Japanese girls instead of training for the fight.
"I didn't even bother watching any of his fights on video. I had easily beaten everybody who had knocked him out. Besides having sex with the maids, I was seeing this young Japanese girl who I had had sex with the last time I was in Japan."
Tyson also revealed that the day before the fight, he had s*x with three Japanese women, went into the fight, and got dropped in the tenth round. It was one of the most shocking losses in boxing history, as the undefeated 'Iron Mike' was on the floor for the first time.
Continue Reading: