Now that people realize Rishabh Pant was indeed valuable to the Indian Test team and not a wicket-keeper batsman who rode on luck, his absence is being felt. It may take one more year for the maverick star to return to top-flight cricket after that life-threatening accident on December 30. Yet, it is the void he has created which causes more than a stir today as people debate who should be donning the gloves in the Border Gavaskar Trophy four-Test series, starting in Nagpur in two days' time.
Test cricket is special and so are the roles assigned to each player. One has to get the right mix in the side, batting, bowling, and wicket-keeper, and if there is an all-rounder slot, that as well. In the good old days, a certain Kapil Dev was the best all-rounder India had. Durable reliable, strike bowler, stock bowler, great bat, and superb fielder, Kapil was the best all-rounder India had.
Today, perhaps, Ravindra Jadeja, returning from surgery, can be described as an all-rounder, though no comparison with Kaps. Wicket-keepers in Tests are a special specie. India has had great keepers from Farokh Engineer to SMH Kirmani. The key in the old days in Indian cricket was to keep wickets when the best spinners in the world bowled — Bedi, Venkat, Chandra, Prasanna era.
Today, the keeper role is more like do well while donning the gloves and also bat effectively. The stir is over who should be India's obvious choice, KS Bharat or Ishan Kishan. The more perverse entrant to the debate is KL Rahul. It's very clear, Bharat has been the understudy of sorts to Pant.
When Wriddhiman Saha was part of the mix, he was considered the best for Tests, in terms of his glovework behind the stumps. Once Pant sealed that spot, more with his audacious batting and chatter behind the stumps, he was a must in the Test squad. For the record, he has a decent average as well.
Related: Shikhar Dhawan's estranged wife threatens to defame him, Delhi Court restrains her from doing that
Donning the gloves in Test cricket is a specialized job and Bharat has the caliber for it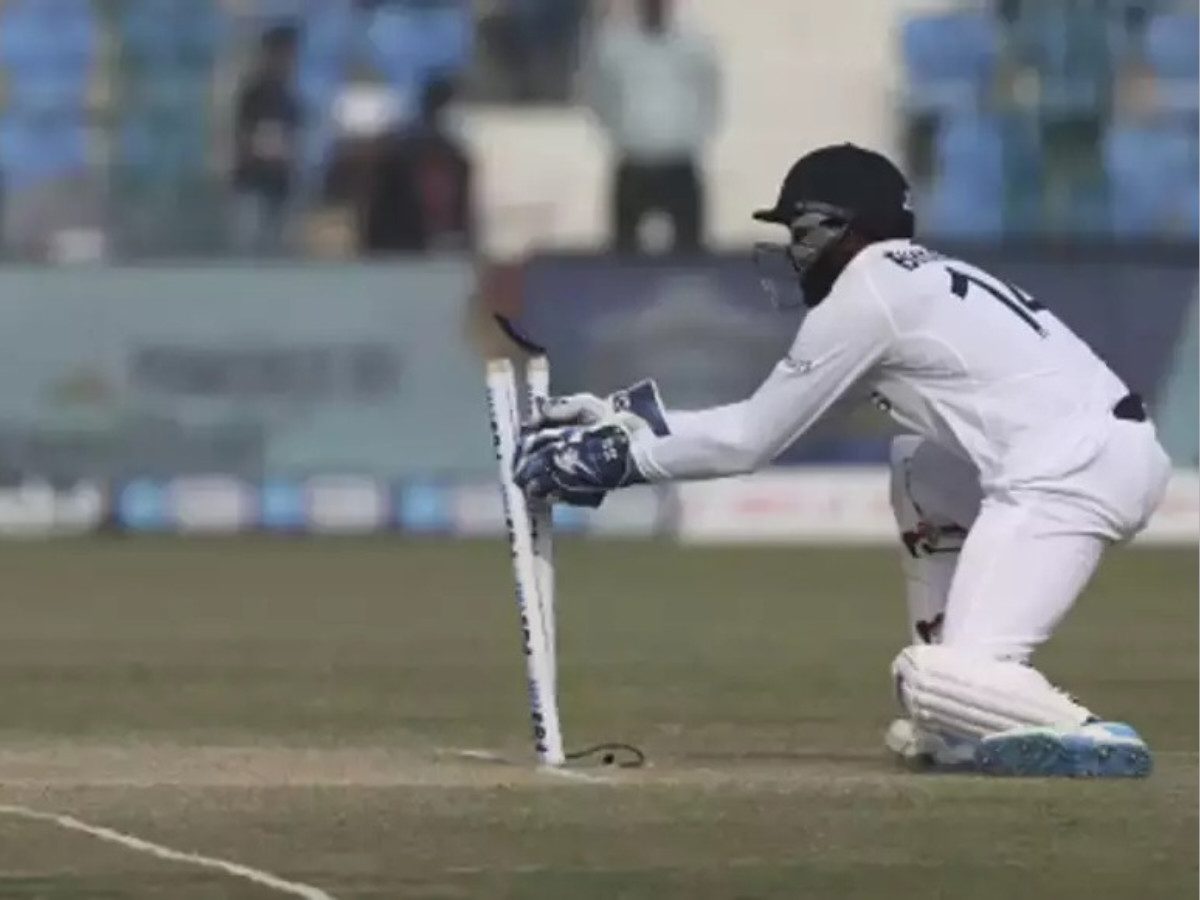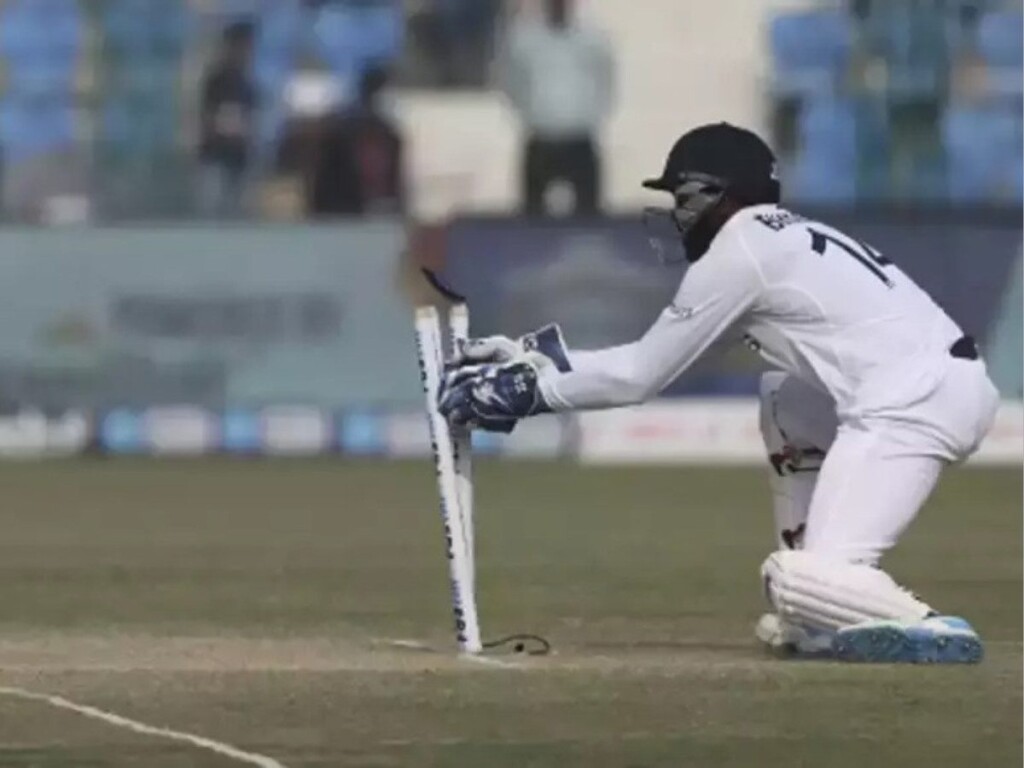 On social media, anything gets dissected and debated. Sadly, for this generation of cricket lovers and fans who have been overdosed on white ball cricket, the importance and nuances of wicket-keeping have not been understood well. Agreed, KL Rahul is "being pushed" into keeping in white ball format by coach Rahul Dravid. It's something Dravid himself faced when his captain Sourav Ganguly thrust the keeping job on him in ODIs.
KL Rahul has kept wickets for Karnataka in Ranji Trophy (red ball) long ago and also in the IPL. But to think of him as an opener plus Test keeper would be testing him too much. The point is KS Bharat has been valuable for Andhra Pradesh and has come up through the grind. For a man with a triple hundred in Ranji Trophy, he is no bunny with the bat. He gets the thumbs up, but debates will keep stirring the pot till one sees Test 11 for the first Test in Nagpur.
Given the accent on spin, R. Ashwin plus Jadeja and one more spinner, which is still open, India needs a wicketkeeper with pedigree. There is every hint the tracks prepared will assist spinners at all four venues, even though India are aware the Aussie spinners cannot be taken lightly. Keeping against spinners in red ball format is different from what one sees in T20 or ODIs or the IPL.
There is no scope for a lapse in concentration, a fumble with stumping, or reading a spinner like Ashwin who can produce six different deliveries in an over. This is where Pant's understudy Bharat has an edge. For all those saying Ishan Kishan should get the nod, on the sheer weight of his batting merit, that would be suicidal. Ishan kept in Ranji Trophy long ago, not recently.
The importance of a genuine wicket-keeper has to be understood, for one dropped catch or getting a batter out if he steps out of the crease and the bails are flashed means being smart. Bharat has seen it in plenty as his records in domestic cricket will vouch. For the record, in November 2021, when Saha had a stiff neck in a Test against New Zealand in Kanpur, Bharat did keep wickets. He also affected a stumping against an Ashwin delivery.
One can keep debating on the good wicket-keepers India had, not to forget MS Dhoni, the former India captain with a batting average of 38.09. Pant followed in his footsteps, but that nasty car accident on December 30 was scary. Pant is alive and has undergone knee surgery. Maybe, the young man who often faced flak for being "rash" or "bold" while batting will be watching on TV who takes over his role. That's not going to be easy!
In case you missed:
TESTING times for Rohit Sharma in BGT series
'Sir' Ravindra Jadeja excited to wear India jersey again, that's what motivated him during rehab