Cyberpunk 2077 has had one hell of a week. In what seems to be a comeback made by Cyberpunk 2077 in the gaming industry, the game has now overtaken the likes of other popular games such as FIFA 23 and Modern Warfare 2 to become the highest selling game on Steam.
After a rocky start to say the least, it looks like Cyberpunk 2077 has finally taken off, which is a major achievement for a game that was highly controversial when it debuted in 2020. Cyberpunk 2077 currently holds the number 1 spot on Steam's Top Seller charts, on both the US and Global lists. The game overtook several major games and climbed over 30 places to claim the title this week.
Also read: Cyberpunk 2077 Attracted More Than 1 Million Users Over the Past Week
Cyberpunk 2077 is Currently the Top-Selling Game on Steam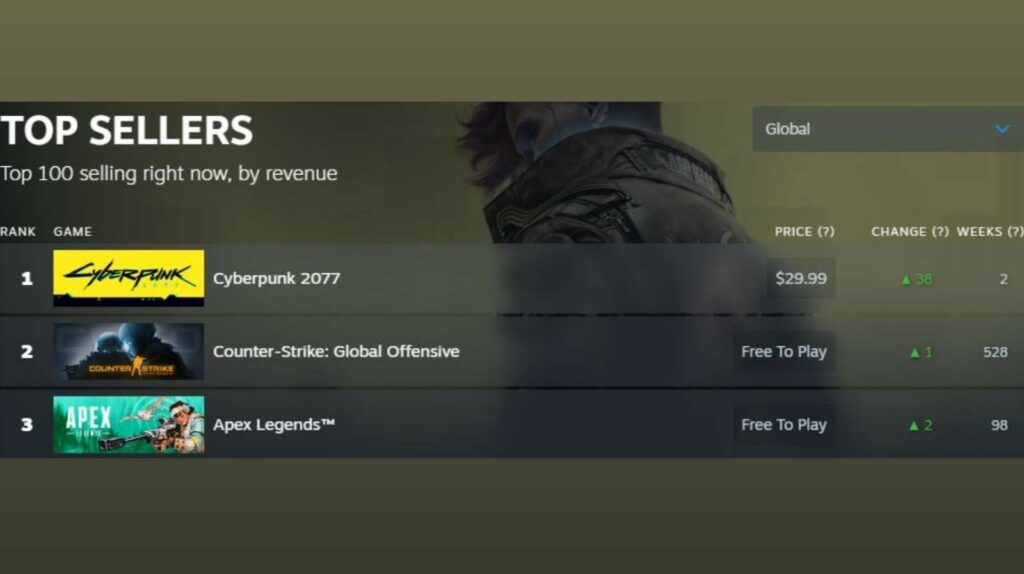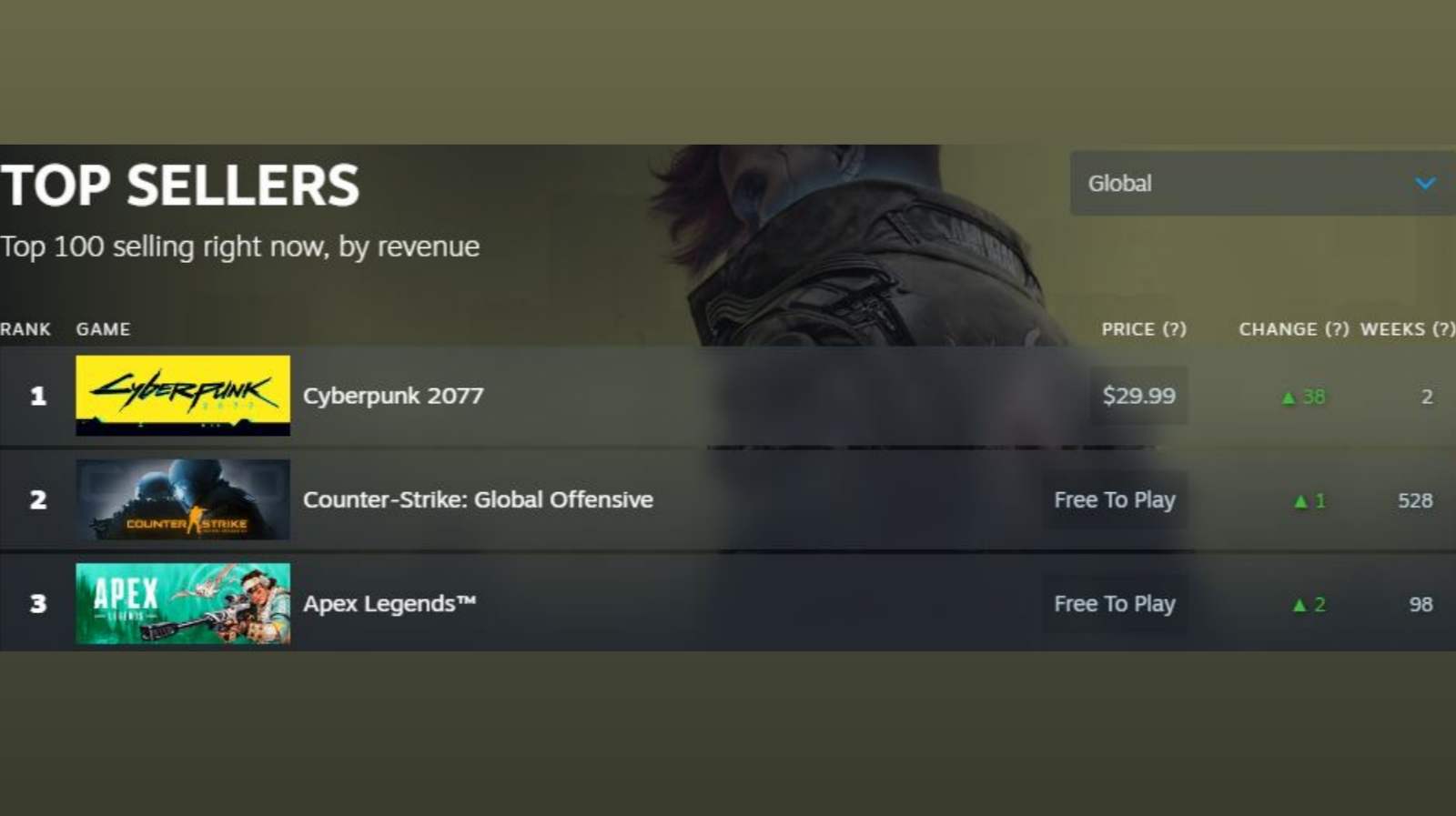 The resurgence of Cyberpunk 2077 continues to grow as the number of concurrent players continues to grow by the day and sales numbers top Steam's current top seller list, ahead of the upcoming Modern Warfare 2 and FIFA 23. This growth doesn't seem to be slowing down. The increase in Cyberpunk 2077's player count has been felt over the past few weeks, and there are two main factors most likely responsible for it.
Earlier this month, development studio CD Projekt RED confirmed that the game would receive a DLC expansion called Phantom Liberty. It features an all-new open-world district and storyline based on American Spy Thrillers. It has also been confirmed that Keanu Reeves will return to reprise his role as Johnny Silverhand.
Also read: "I will leave this platform" – Another Big Streamer Threatens to Leave Twitch As Platform Starts to Unravel
Of course, the game isn't perfect. There are still some issues with open world vibrancy and stealth mechanics. Still, it's very nice to see it slowly skyrocketing on the Steam charts. Cyberpunk's newfound popularity may be due to the recently released Cyberpunk: Edgerunners. The series is produced by the legendary Studio Trigger and written by CD Projekt RED.
The story revolves around a young Edgerunner mercenary who comes across a technological device that draws targets on his back. The new series has been a hit on Netflix for now and has been well-received by the audiences. This could have played an important role in the newfound interest in Cyberpunk 2077 which is taking the game to new heights.
Also read: "It's going to change the game": Ludwig talks about YouTube's trump card as Twitch starts to fall apart