Soccer enthusiasts around the world never get tired of playing Fifa. EA Sports created the most popular soccer video game available, the Fifa series. In FIFA 23, you can select soccer players and teams from a broad range. The game represents every soccer club in existence. The game represents every League that these clubs participate in, from lower-tier Leagues to higher-tier Leagues. And the game has announced its La Liga's Player of the Month for May, Nicolas Jackson.
La Liga awards the FIFA 23 Player of the Month (POTM) feature to the player who performs the best each month. A panel of experts chooses the winner and awards them a special in-game card. Moreover, the player's outstanding performance showed through this upgraded card. The POTM card is a great way to improve your La Liga team. Players need to satisfy a few conditions by competing in SBC (Squad Building Challenge) to get these cards.
Fifa has been a long-running series for more than a decade now. EA Sports have been pumping in constant updates and newer, improved version of the game every year. Fifa has been every gamer's go-to sports genre game. And with new installments every year, this hype isn't going to die any time soon.
Related: FIFA 23 Amazon Prime Gaming pack: How to claim, Free Rewards, and more
Nicolas Jackson: SBC Conditions and Card Specifications
The Villarreal star, Nicolas Jackson, has received a POTM win and now has a card that can rival other attacker cards in-game. Completing a simple SBC can get gamers their hands on this incredible card. Nicolas has received this honor due to his outstanding performance, with 5 goals and 2 assists that ended the 22/23 season. The requirements for completing the SBC are rather simple:
La Liga Santander players: You must have at least one player from La Liga Santander in your starting lineup. This can be any player, regardless of their overall rating.
Players with a minimum OVR of 85: You must have at least two players with an overall rating of 85 or higher in your starting lineup. These players can be from any league.
Team rating: Your team's overall rating must be at least 83. This means that the combined overall rating of all 11 players in your team must be at least 83.
Number of players in the squad: Your squad must have exactly 11 players. You cannot have more or less than 11 players in your squad.
85-rated fodder cards primarily drive this SBC's overall completion cost to around 30,000 FUT coins. This high cost is because of the sudden POTM inclusion. But gamers can bring down the cost using untradable items.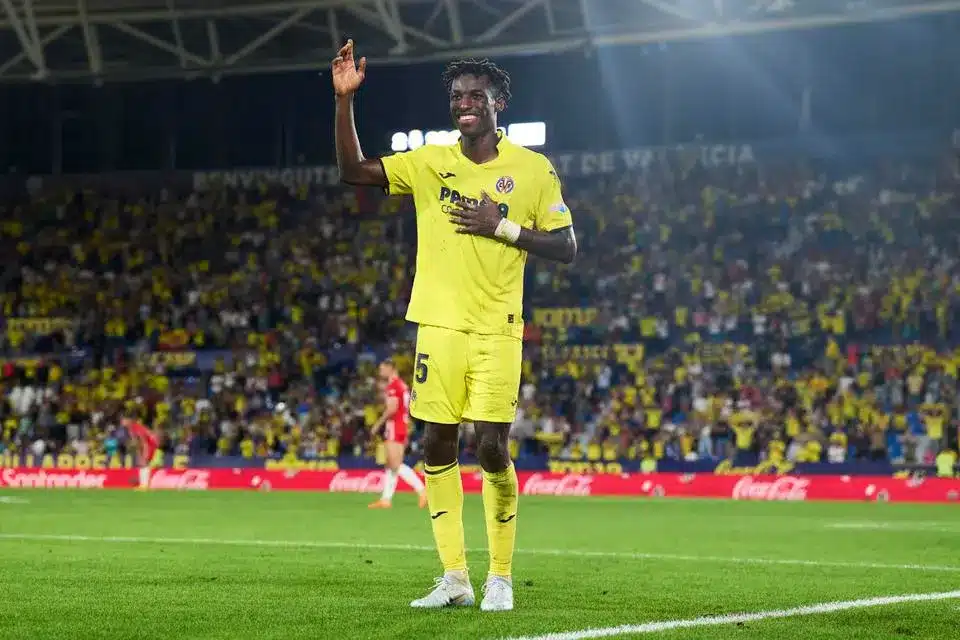 Also, the upgraded stats of Nicolas Jackson's card is actually good:
Pace: 90
Dribbling: 88
Shooting: 92
Defending: 50
Passing: 84
Physicality: 89
Nicolas can play in 4 positions: striker, center-forward, central attacking midfielder, and left-midfielder. His versatility makes him a valuable asset in the new chemistry system of FUT. His low price makes him a good option for budget-minded gamers.
The Player of the Month event is a really good feature of Fifa. This gives outstanding-performing players a good level of recognition. Also, this event gives gamers a way to earn some good overpowered cards but spend very less. These cards can further strengthen their team. So if you haven't got this card yet, do it now!
In case you missed it: