GTA 6 will, according to Rockstar Games and Take-Two, have a variety of realistic features. From a day/night cycle to a dynamic hair growth system and weather, the game will have loads of new things. GTA 6 has thus become one of the most eagerly awaited games in the whole gaming industry! Nevertheless, the developers don't stop either. One of the OG and iconic items of the previous games, Tommy Vercetti's chainsaw from GTA Vice City, is coming to GTA 6.
The Grand Theft Auto series drastically transformed open-world video games. Rockstar Games is currently making the GTA V sequel due to the game's great popularity. Moreover, GTA 6 is the working title of Rockstar Games' future GTA game. Furthermore, every day, the buzz exponentially intensifies. Leakers have hinted at many things coming to the sequel, including Joe Rogan's podcast!
Furthermore, some of the OG past features and items are also making it's way to the game. Take-Two, the developers behind the GTA series, are definitely pulling no-stops into making their upcoming game!
Related: "It will be worth the wait," GTA V Micheal's voice actor Ned Luke urges players to be patient for the highly anticipated GTA 6
Tommy Vercetti's iconic chainsaw from GTA Vice City is coming to GTA 6
GTA 6 is said to be one of the most ambitious projects from Rockstar Games after GTA 5. Devs has revealed that the game's production cost is going to be somewhere around $2 Billion. This is a huge budget, especially for a video game. Furthermore, leakers are going wild each passing day by revealing all potential features and items that would be there in the game. Amongst those items, one of the most iconic ones from GTA Vice City would be making its way to the upcoming game.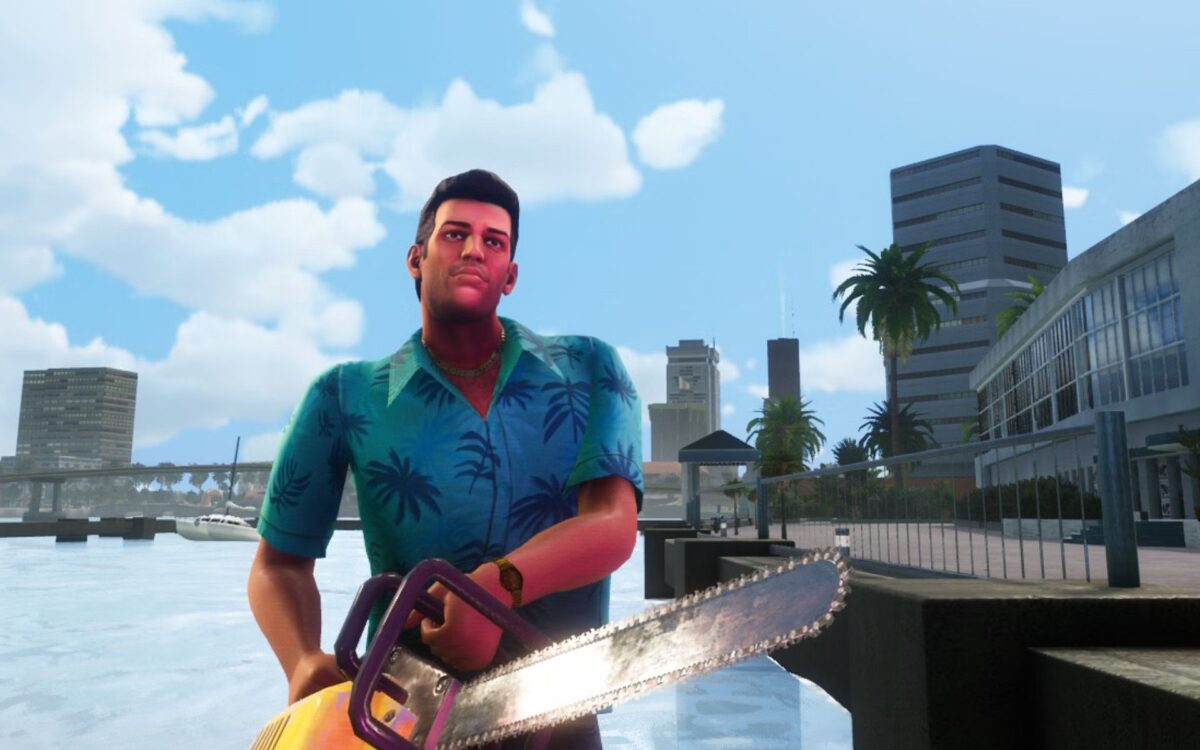 Leakers have revealed that GTA 6 would be bringing in the iconic Tommy Vercetti's chainsaw to the game. This OG weapon has only appeared in GTA: Vice City, GTA: San Andreas, and GTA: Liberty City. However, the entire prestige and value of this weapon came from GTA Vice City.
In GTA Vice City, players play as Tommy Vercetti, who's the game's main character. Furthermore, in every video game, the first and the last missions are some of the most memorable ones. This chainsaw is the very reward of the first mission in GTA Vice City, called the "Treacherous Swine" mission. Fans are really excited to use the weapon in a next-gen game with all the upgraded mechanics and graphics.
Leakers have also reveled the map of the upcoming game to be set in Vice City and would include many popular locations, like the Malibu Club. So, using Tommy Vercetti's chainsaw on the same map would probably be a good boost for nostalgia.
In case you missed it: