Felix 'xQc' Lengyel has faced several controversial moments in his streaming career. In fact, he has also faced account restrictions due to some of his controversies. Recently, the streamer was at the verge of facing another ban as he accidentally opened a nude picture on his broadcast.
xQc was back to play games on his live stream after hosting an interview for Kaitlyn 'Amouranth' Siragusa. During the initial moments of his February 5 broadcast, the streamer was playing Marbles and hopping over different profile pictures of the players.
This continued for a while until he opened the profile picture which contained nudity. xQc was deeply involved in the game to realize the situation, until he finally realized and moved the cursor hurriedly to hide the profile picture.
While the former Overwatch pro went silent for a while, his chat started spamming the 'skull' emoji. Given the community guidelines of the platform, there are high chances that the streamer can face a ban on Twitch. However, a couple of days have passed since the incident, but xQc's account is good to go.
Related: "Can't wait to see the fit queen," Valkyrae becomes the co-host for Streamer Awards 2023 leaving fans ecstatic
Fans discuss Twitch moderation rules as xQc risks being banned again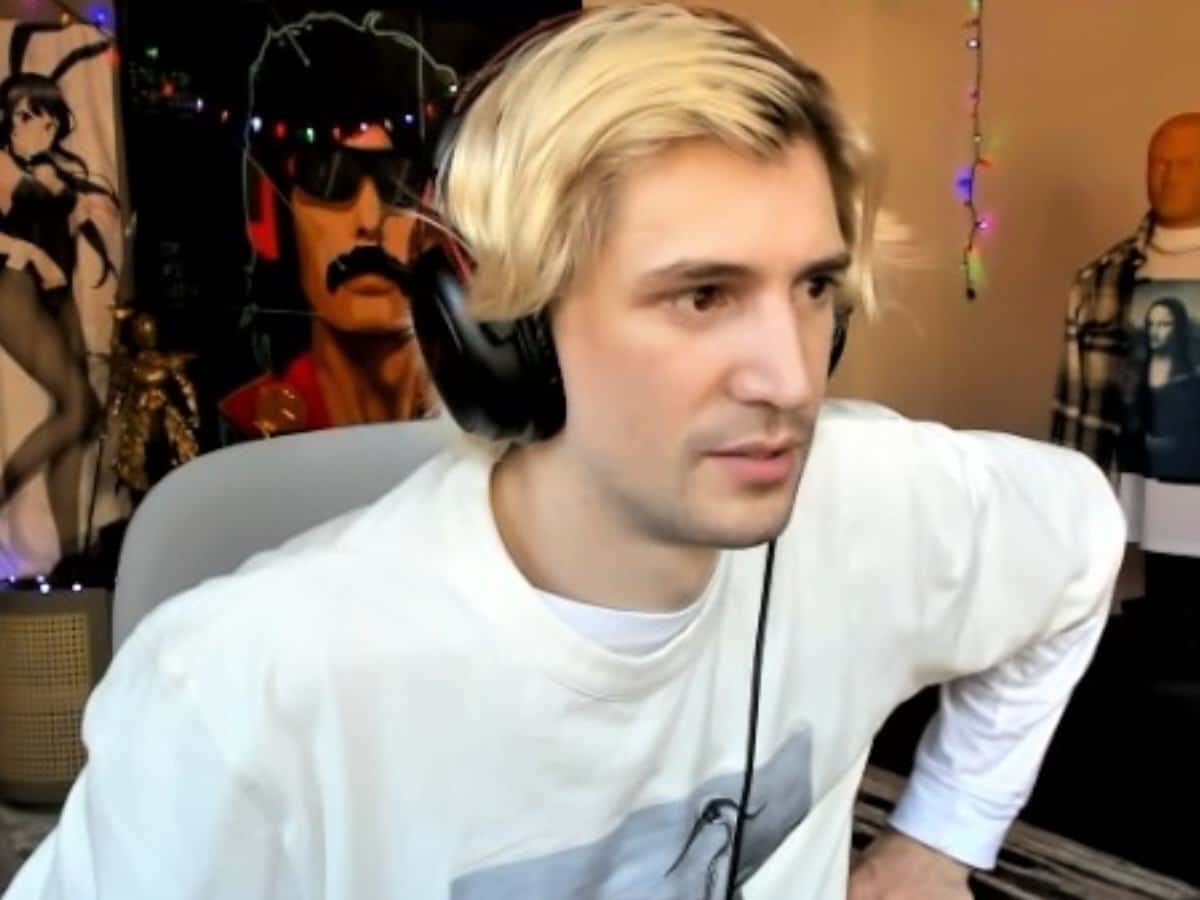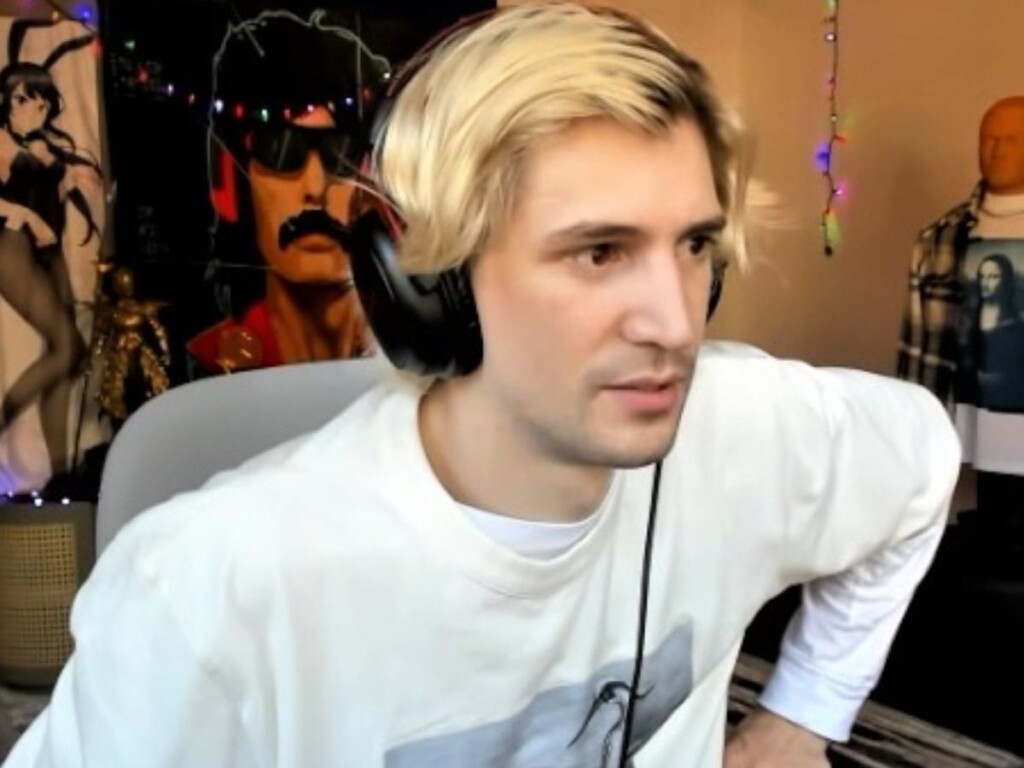 While account bans are not an unusual thing in Twitch even for the renowned streamers, it is certainly a matter of concern if the streamer in question is banned for no fault on his side. In this situation, xQc had no part to play while opening the nude picture on his live stream.
On the flip side, Twitch's community guidelines state that nudity is strictly prohibited on the platform. The guidelines written at the official website read as-
"Users are prohibited from broadcasting or uploading content that contains depictions of real nudity. Incomplete censoring, such as pixelization, mosaics, and blurring effects, do not constitute an exemption to this policy. "
While displaying nude content on purpose should be banned, fans were discussing whether it is justified to ban xQc when he showed the picture accidentally and removed it within a blink of an eye.
Some YouTube commentators believe that the French-Canadian internet personality should not be banned for this reason. They also expressed that Twitch should become more particular with their moderation rules, as streamers should not be banned for this reason.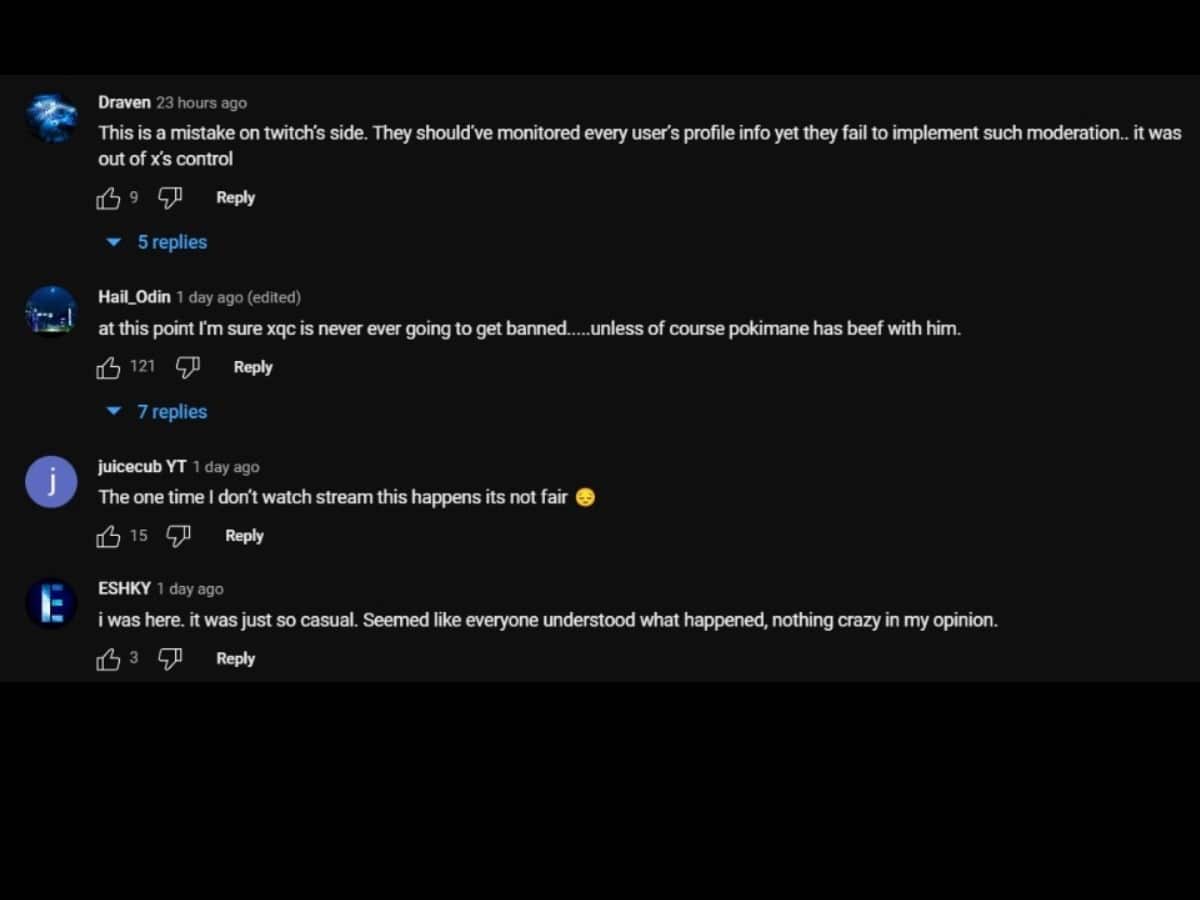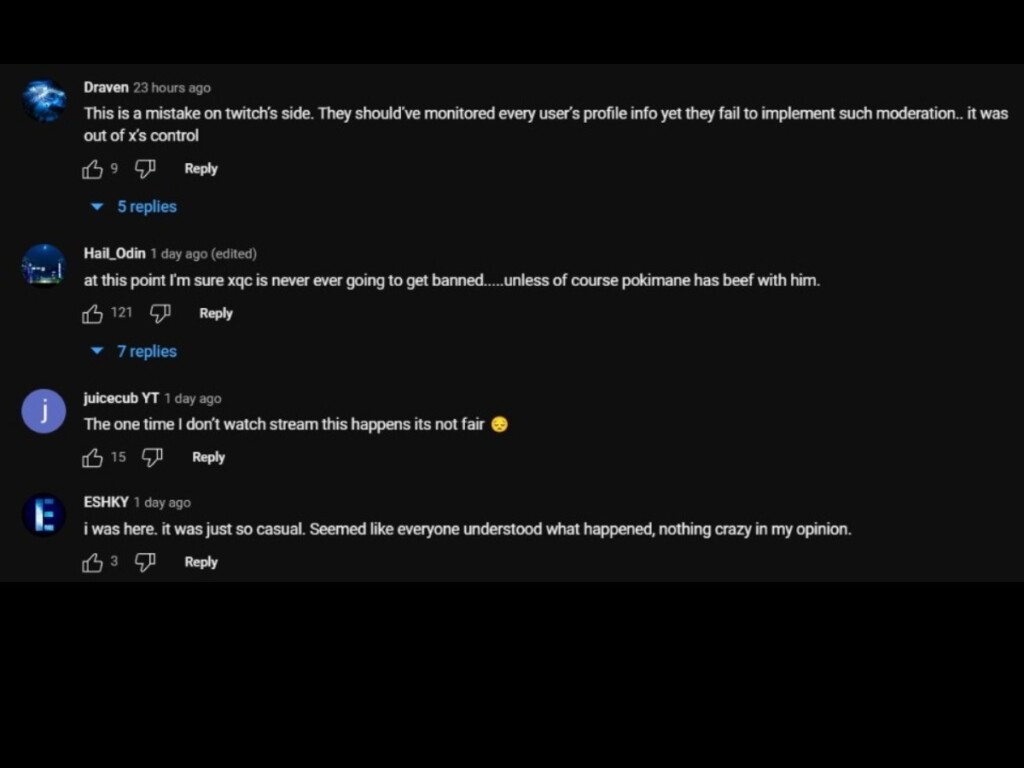 xQc has been banned on the platform multiple times due to miscellaneous reasons except showing nudity or se*ually explicit content. In fact, this is not the first time when the streamer made a risky move.
He has previously been caught with the same issue on the platform. However, he was able to evade the restriction during that time. This provides a hope to his fans that he will be spared this time as well.
In case you missed it!