It's England taking on Andriy Shevchenko's Ukraine in the quarter final fixture at the Stadio Olimpico in Rome, with the winners getting a ticket for a mouthwatering semifinal clash against Denmark.
While England, one of the tournament's favourites, overcame the Germans in the last 16 with a commanding 2-0 victory, Ukraine were rather forced to take the tough way round facing a resistant Sweden, as they were dragged deep into extra time to find an eventual winner.
Harry Kane gives England the lead from a finely drilled assist from Raheem Sterling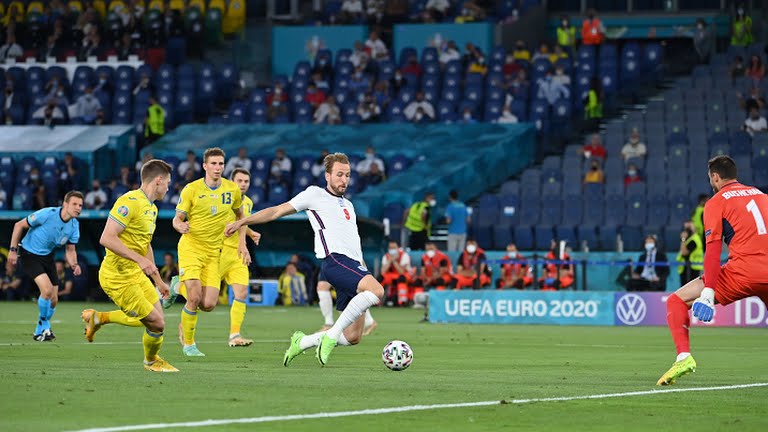 England, playing away from home for the first time in this summer's European Championships, looked more comfortable and settled of the two teams early on as Ukraine took time to calm their nerves.
It is Harry Kane who have put England ahead with a poachers finish as early as in the fourth minute of the game, with the Three Lions now looking firmly in control of the game and favourites to book their tickets to the Semis.
Raheem Sterling is the main architect behind the goal, continuing his fine run of form. He takes a fine run inside from the left side and drills a inch perfect pass for Kane through two Ukrainian defenders. Kane, already on his run, shakes off his marker and pokes the ball into the net past Buschnan with a fine sliding finish, scoring his second goal of the tournament.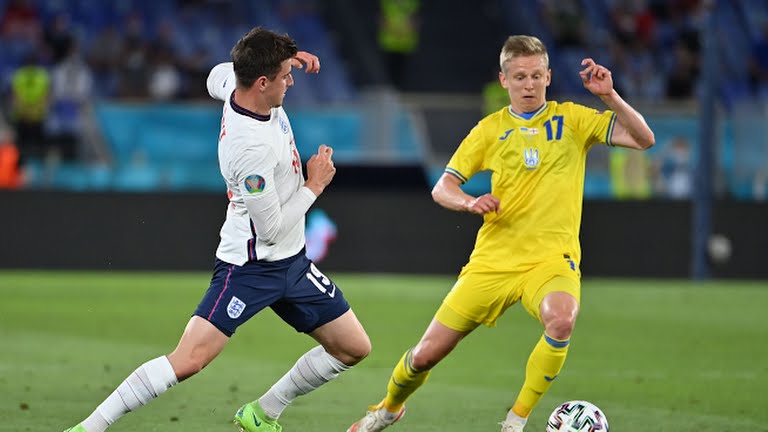 Ukraine have looked better after conceding and only time will tell if they are to find their way back into the game with an equaliser.
Also Read: Euro 2020 Czech Republic Vs Denmark Player Ratings: Denmark rallies to hold on their slender 2-1 lead as they triumph over Czech to book a semi final date.