Teammate battles have always been a significant part of Formula 1 racing, with teams striving to minimize them to avoid any major loss in points. However, there have been instances where drivers have taken matters into their own hands to gain a selfish advantage, even if it meant disobeying their team's orders.
Max Verstappen's incident at the 2023 Saudi Arabian Grand Prix is the latest in the mix. But it's not the first time the two times World Champion has defied his team's instructions for personal gain. Throughout his career, there have been several instances where the reigning champion has gone against team orders.
It is important to note that while teams do try to minimize teammate battles, there are situations where they are inevitable, and drivers are expected to handle them professionally. However, some drivers, including Verstappen, have put their own interests above the team's, leading to clashes and conflicts. Let's dive into the incidents where the reigning champion disobeyed his team's orders for his advantage during his career.
Discover: Who won the first Bahrain Grand Prix?
Singapore Grand Prix, 2015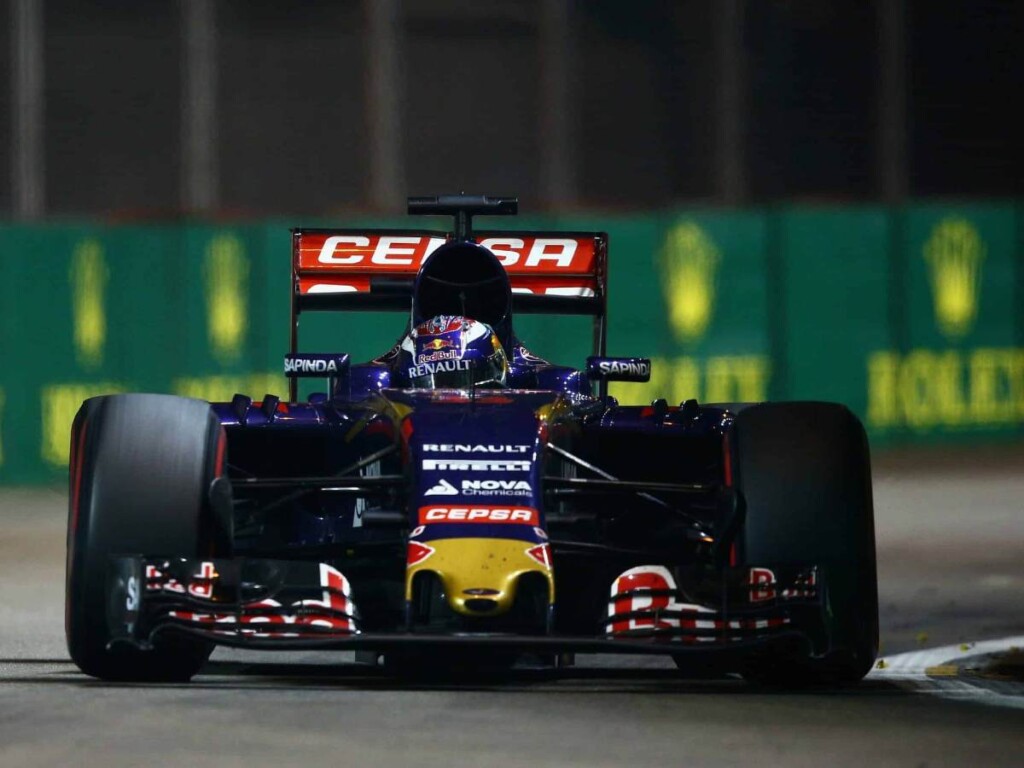 Max Verstappen debuted in 2015, racing for Red Bull's junior team, Toro Rosso, alongside another rookie, Carlos Sainz from Spain. The two drivers had a good relationship, despite Verstappen dominating the teammate battle throughout the season. However, there was one incident in the Singapore Grand Prix where Verstappen was asked to let his teammate overtake him, and he preferred himself over the team.
Verstappen had a challenging start to the race, with his Toro Rosso stalling on the grid. He began the race one lap down and had to work his way back up the field. Following a virtual safety car deployed due to a collision between Hulkenberg and Massa, Verstappen closed the gap between himself and the other drivers. However, Sainz struggled to get his car moving again after the restart, losing a few positions, with Verstappen also passing him.
By lap 45, Verstappen had reached the ninth place after his impressive comeback. In the final lap of the race, he was asked to allow his teammate to overtake him, which would have secured Sainz eighth place. However, Verstappen refused, even though the team had given him a direct order to let Sainz through. When asked by the media post-race, he said, "There is no reason to let my teammate through."

Austrian Grand Prix, 2018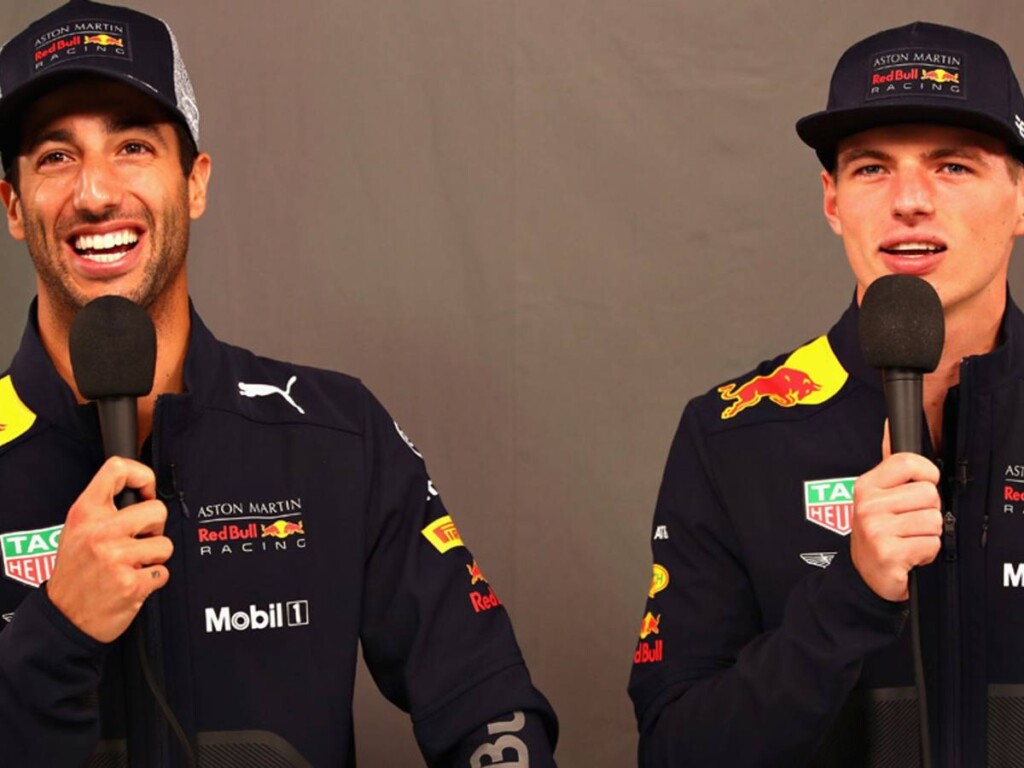 After being promoted to the Red Bull Racing team midway through the 2016 season, Max Verstappen was paired with Daniel Ricciardo. Their three-year partnership witnessed multiple highs and lows, with the team securing several wins, and a few one-two finishes, as well as suffering significant setbacks, such as the Hungary GP in 2017 and Azerbaijan in 2018.
However, one of the most notable incidents where Verstappen defied his team's orders occurred on Red Bull's home turf in Austria. During qualifying, Verstappen refused to start his lap ahead of Ricciardo and declined to tow his teammate. When Verstappen's engineer, Gianpiero Lambiase, ordered him to overtake Ricciardo on the track, Verstappen dismissed the request, stating that it was a matter of discipline. He did not want to give his teammate an advantage during qualifying. "It is discipline," he said. Max won the race, and Daniel had to retire because of an engine issue.
When asked post-qualifying, he said, "I was ahead in silverstone[the previous race], and he was in my tow. So then it's his job this weekend to do that." Daniel left the team the following season and moved to Renault. Max was subsequently paired with Pierre Gasly in 2019, who Albon replaced before the summer break, and they remained together for the 2020 season. Max was easily the lead vehicle compared to his teammates due to the car being developed specifically for him and the overall pace gap. As a result, he never required any assistance from his teammates to pass or allowed his teammates to pass.
Discover: "Can't buy class" Max Verstappen and Sergio Perez's fathers' reactions to the other driver's win go viral on social media
Brazilian GP, 2022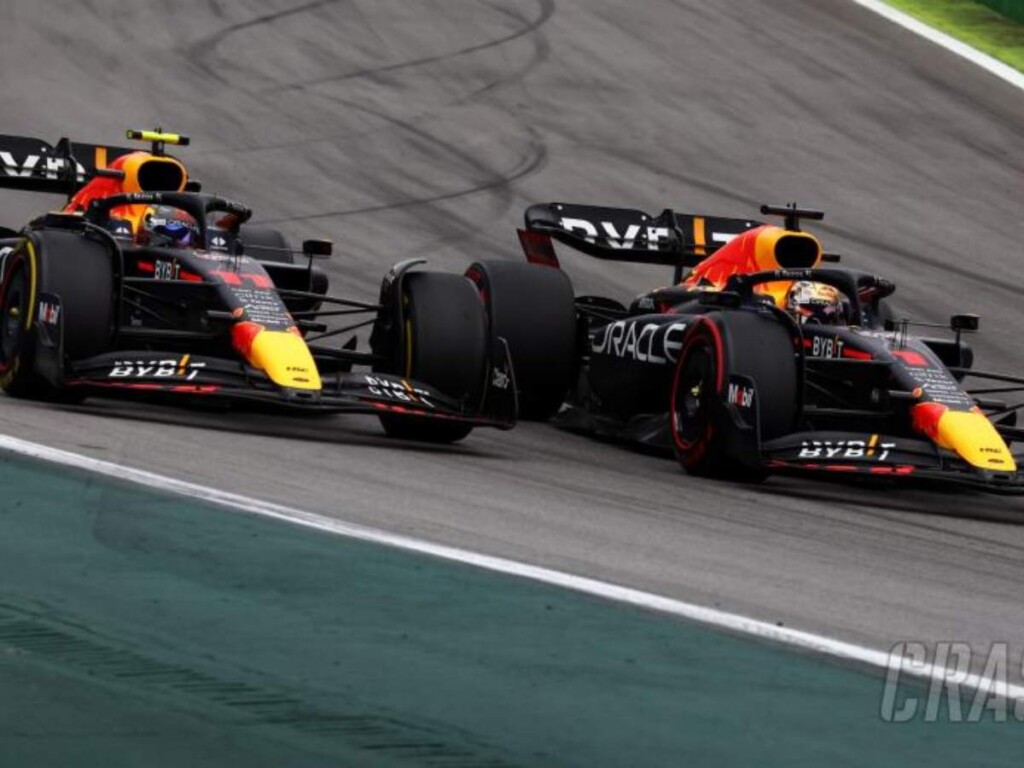 After two underwhelming seasons of partnerships with other drivers, Max Verstappen was finally paired with Sergio Perez for the 2021 season. Perez played a pivotal role in securing Verstappen's first world championship in 2021, with one of the most critical moments occurring during the controversial Abu Dhabi Grand Prix. Perez held off Lewis Hamilton for an extended period, allowing his teammate to close in on his rival and ultimately clinch the championship.
The Verstappen-Perez partnership had a healthy start and remained so until the Brazilian Grand Prix of 2022. By this point, Verstappen had already secured his second championship title, while his teammate was battling with Charles Leclerc for the runner-up spot in the championship. In the final stages of the race, Verstappen found himself in sixth place after passing his teammate following a safety car restart. He was given the go-ahead to challenge Alonso and Charles but failed and was repeatedly asked on the radio to allow his teammate to overtake him. Despite the team's instructions, Verstappen refused to let Perez pass him, potentially damaging their working relationship and putting his own selfish interests ahead of the team's objectives.
Perez ultimately lost out to Leclerc in 2022 and had to settle for third. l. Both the drivers were very vocal about the incident after the race, where Sergio said "If he has two championships then it is because of me." This incident sparked a major drift in their teammate dynamic and has carried on to this season as well.
Bahrain Grand Prix, 2023
The Bahrain Grand Prix marked the beginning of the 2023 season, with Red Bull securing the pole position through Max Verstappen. Throughout the race, Verstappen held a comfortable lead over Charles Leclerc, who ran in second place. However, Verstappen continued to push himself and his car, causing excessive tire wear. Despite his race engineer pleading with him on multiple occasions to ease off the throttle and conserve his tires, Verstappen refused to comply, jeopardizing the team's strategy and potentially costing them valuable points in the race.
Although it had little impact on the team's race, it may have had ramifications if there had been significant tyre wear, which would have required another pitstop, so ruining his and the team's race. Max radioed in after a while, saying, "I am happy to go slower, but can we both go slower?" hinting at his teammate to back off, too if he backed off. The team comfortably finished one and two, with Max winning the race.
Saudi Arabian GP, 2023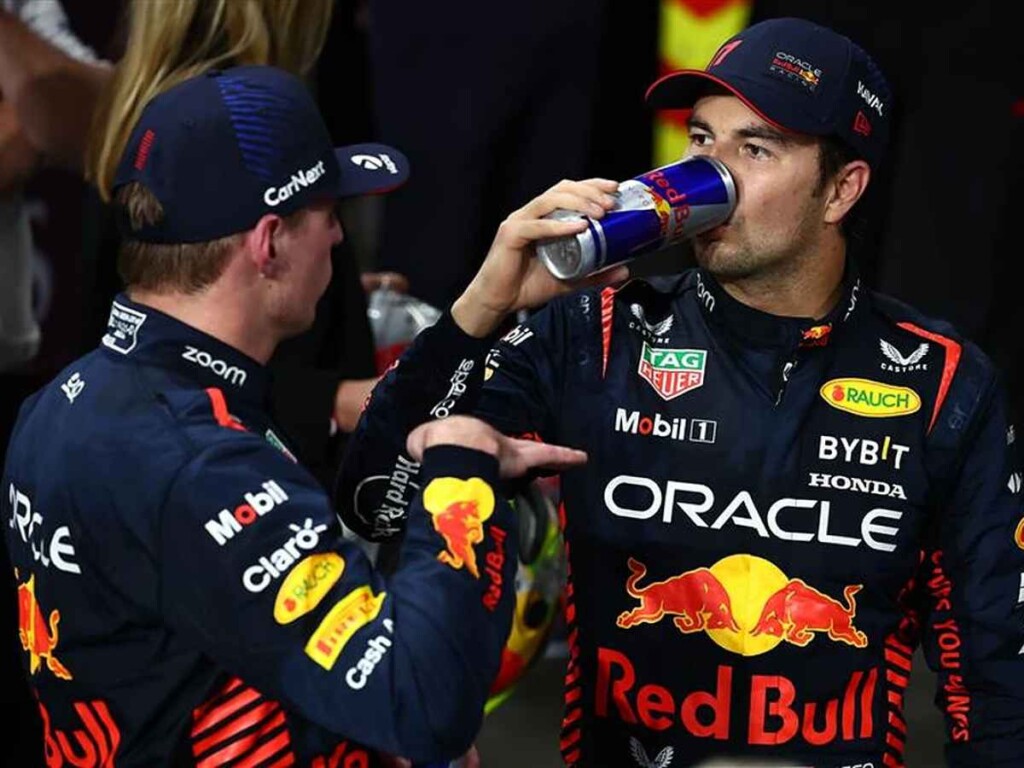 The Saudi Arabian Grand Prix was an eventful race, with Sergio Perez taking the top spot on the podium, and his teammate Max Verstappen finishing in second place. This result gave Max a slender one-point lead in the championship standings. However, the way in which he secured this lead was not without controversy. It came down to the fastest lap, and Max had to start the race from the 15th position due to a drive shaft issue that forced him to retire from the qualifying session. Meanwhile, Perez had secured the pole position and had a clear view ahead of him for the race.
Despite the setback, Max made his way up the field and was in second place by lap 25. He closed the gap to Perez and was only four and a half seconds behind him with just 15 laps remaining. However, Max heard a strange noise from his car, and he had to back off his charge on his teammate to ensure he could safely bring the car home, and avoid a repeat of the qualifying issue.
At this juncture, Sergio had a grip on the extra point for the fastest lap, and, thus, the lead in the championship. On Lap 39, Verstappen was instructed to target a 1:33.0 lap time, which was more than half a second slower than his previous lap. Perez's engineer also relayed the same message, indicating that the team had opted to moderate the race pace owing to reliability concerns. Despite being prompted five times by his own race engineer between Lap 39 and 43, Verstappen didn't respond or acknowledge the order, and continued to clock times in the mid-1:32s. Max was not prepared to let his teammate walk away with the lead, so he seized the fastest lap from Perez on the very last lap of the race.
While disobeying team orders may sometimes lead to short-term success, it can damage a driver's relationship with their team and hinder their long-term prospects. It remains to be seen whether Verstappen's recent behavior will affect his standing with his teammate and the wider Formula 1 community. Being the nice guy won't get you the championship in F1, it's a sport that demands opportunism and selfish attempt. The bad PR that comes with it is a price driver has to pay to be the best.
In case you missed it:
How much does a Formula 1 pit crew member earn?
How much do F1 Engineers earn? What is the average salary of an F1 engineer?