Any Formula 1 fan knows that, if there is one power couple in this sport that rules the paddocks with their presence, it is definitely Mercedes Boss Toto Wolff and his wife Susie Wolff. The two have given a new face to racing with their innovations, and have excelled in leading their teams to the top of the standings. Even now, Susie is a regular at the F1 Grands Prix, and her husband always credits her for many of the decisions that he has to take as the man at the helm of one of F1's top 3 teams.
But other than being Toto Wolff's wife, Susie has a history in racing, and she has also competed with Lewis Hamilton at one stage. To know more about the life of the spouse of one of F1's most powerful man, we need to delve into Susie Wolff's personal life. She was born in Oban, Scotland, on the 6th of December, 1982, and her nationality is British. Her father John Stoddart used to race bikes during his time and he owned a motorcycle dealership in Susie's birthplace. It might be presumed that her father was an inspiration to Susie Wolff and he drove her to become involved in motorsports later in her life.
Susie Wolff has had a long career in racing as she started karting at 8 and by the time she was 18, she had her name in the World Championship rankings. In 1996, she was crowned the British Woman Kart Racing Driver of the year. For seven years, Wolff had raced in the German Touring Car Championship under the wing of Mercedes Benz, and after 2015, she stopped competitive racing altogether. In 2018, she took up the role of the Team Principal for Venturi Racing in Formula E.
Read More: "This curse is actually real," Tifosi in disbelief after Charles Leclerc crashes Niki Lauda's Ferrari in Monaco
How did Toto Wolff meet Susie Wolff?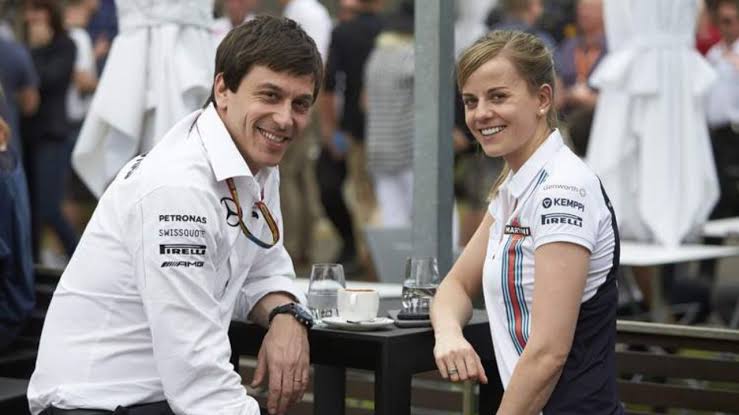 Susie Wolff had an illustrious karting career, and she was also voted for the nominations for Britain's Young Driver of the Year Award twice. When she was totally into racing in 2006, her talent caught the eye of scouts from Mercedes-Benz, and she was given the offer of racing under their wing for a year. Happy with Wolff's initial performance, her deal with Mercedes was extended for seven years, and during that time, she met the Austrian team executive Toto Wolff.
In a conversation with Damon Hill for Apple's F1 Nation podcast, Toto Wolff had gone over his thoughts the first time he had met Susie. He said, "When we met each other 13 years ago, 14 years ago, I said to myself I need to go for that one because she's the only one who can understand what I do. You know, and she drives cars faster than I, [Me] and that's so sexy. That's a real USP."
When did Susie Wolff get married to Toto Wolff?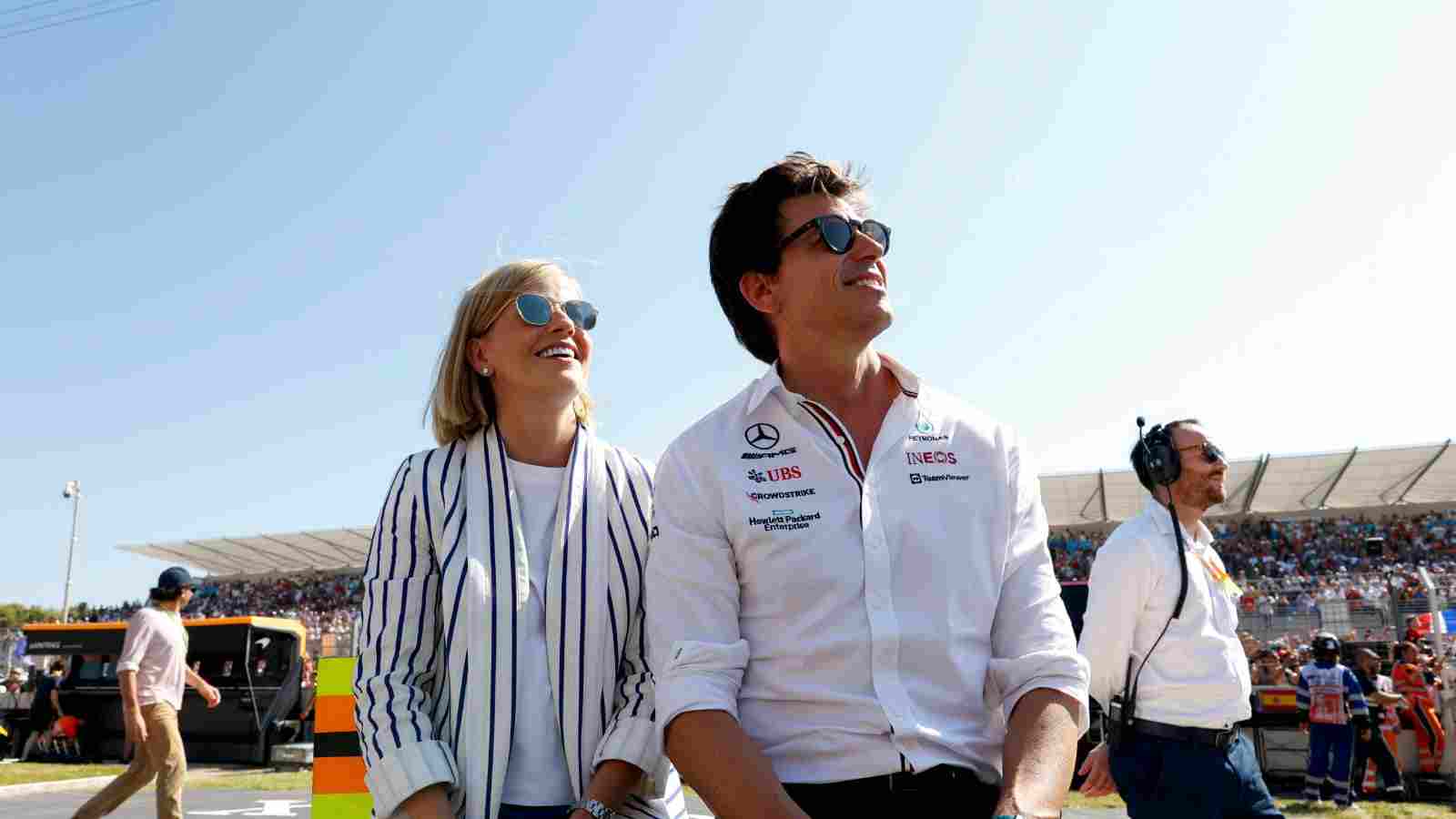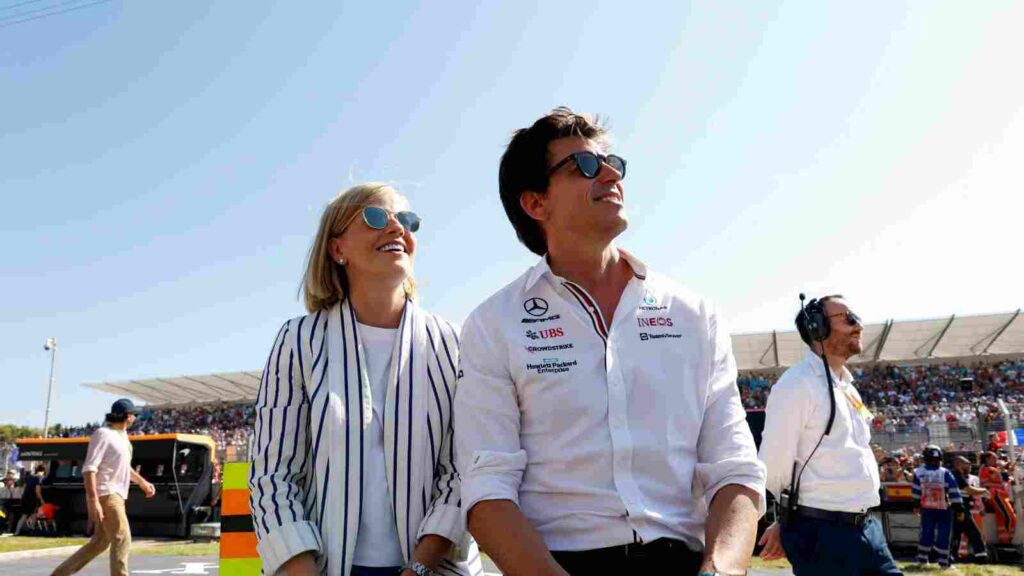 After years of courtship, Toto Wolff finally popped the question to Susie Wolff in 2011 and the couple got married quickly after that in the same year. In 2021, they celebrated their ten-year anniversary with a lavish trip to Venice. Susie is Toto Wolff's second wife. Their marriage took place on Capri, and it was attended by the who's-who of the motorsports world.
How many children do Susie Wolff and Toto Wolff have?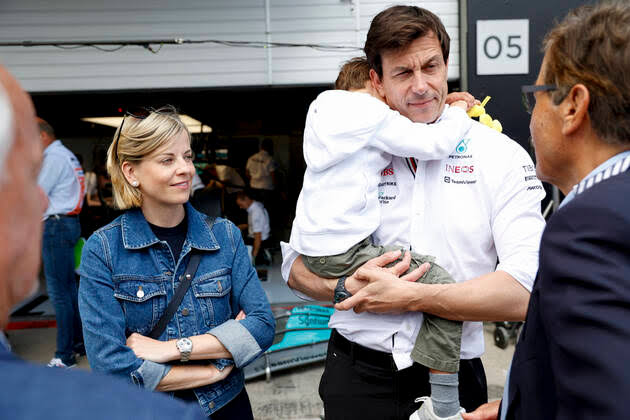 From his previous marriage, Toto Wolff is th father of two young children, a girl named Rosa Wolff and a boy named Benedict Wolff. Susie is the stepmother to them. And the couple has a son who was born six years after their marriage, and his name is Jack Wolff.
What other honors has Susie Wolff received for her contributions to motorsports?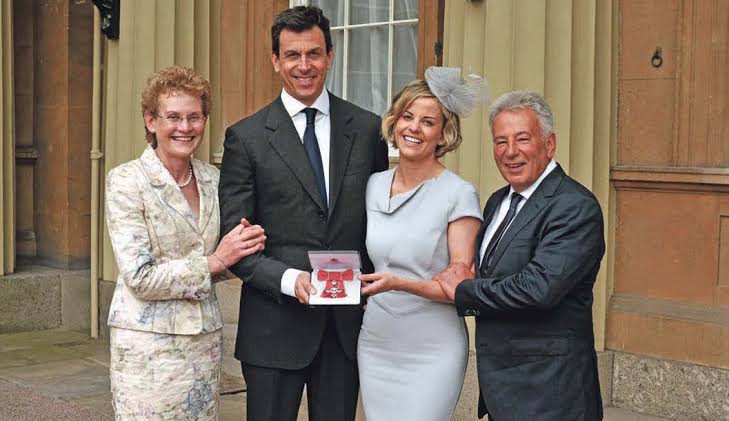 Susie Wolff is a recognised British sportswoman, and she has received several awards and accolades for her contribution towards motorsports in Britain. As an investor, she has sponsored several sporting events and teams along with her husband Toto Wolff, and to thank her for her services, she was honored as a Member of the Order of the British Empire (MBE) in 2017 by the Queen of England.
Read More: Lewis Hamilton and Michelle Obama share a warm embrace as former first Lady of US makes special appearance in Mercede Garage
Read More: "Any conversations around buying McLaren is a non-starter" : Zak Brown